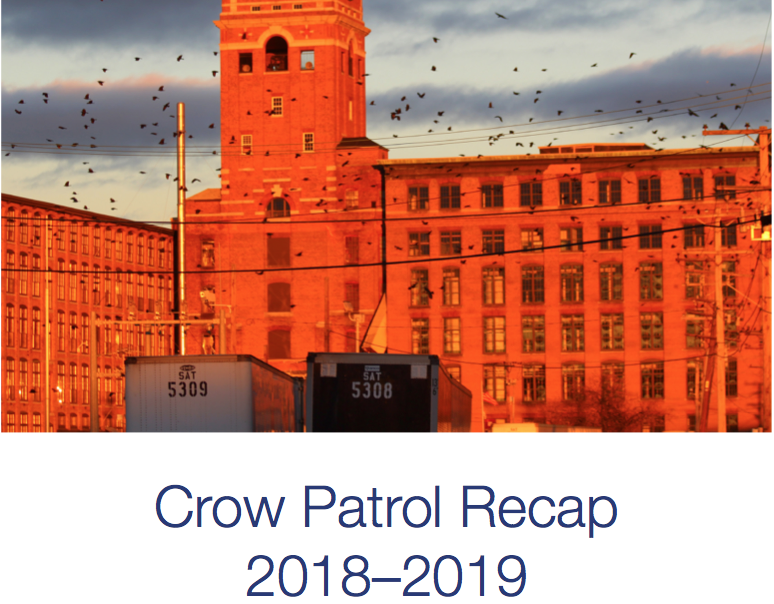 For many of our faithful readers, thought you might enjoy the just completed report on the Crow Patrol activities from this past winter season as well as a list of highlights. The 2020 activities are in the early planning stages and we hope you will follow and participate again this year!
"As they came in, the sky was just filled with them. We had crows using the river almost like a highway." That's how Lara Mataac, volunteer for the Merrimack River Watershed Council, described one of the evening watches that took place during the 2018–2019 Winter Crow Roost season in Lawrence, Massachusetts.
In late July, we completed the activities for the 2018–2019 Winter Crow Roost season in Lawrence, and we're already planning for next winter, working with Dana Duxbury-Fox and Bob Fox and benefitting from excellent guidance from Wayne Petersen. As many of you may know, we have become known as the Crow Patrol over the past winter.
While crows have been roosting in Lawrence for many years, the 2018–2019 season was the first time the broader community approached the event as a citizen science and community outreach effort. Working with the Essex Art Center, we organized a two-month crow-themed exhibition, which opened on Friday, January 11, 2019. The art center's executive director, Cathy McLaurin, said: "The crow exhibit provided record-breaking crowds for us. Over the entire run of the three gallery exhibition, we had a lot of interest from bird lovers as well as nature and art lovers who came from far and wide to see it."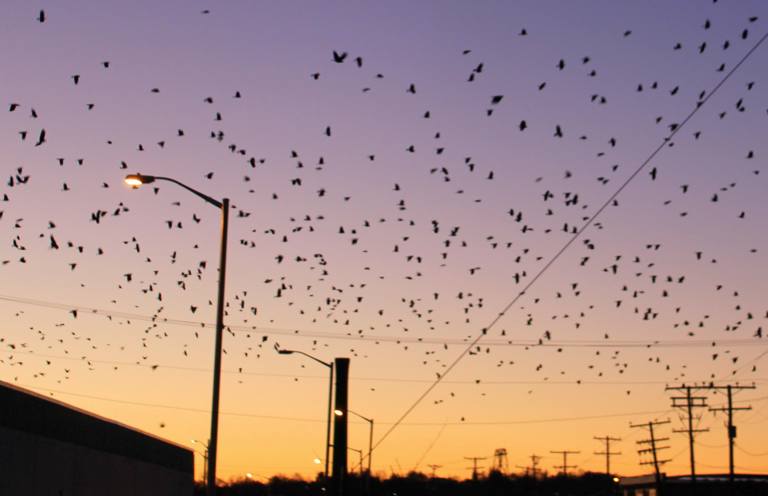 Some of the citizen science and community outreach initiatives included:
· More than 160 combined observation nights;
· The launching of a blog, www.wintercrowroost.com, to document sightings, trends, and patterns; and to make the information available to the public;
· Providing over 80 crow roost specific postings on eBird with details on flight lanes, staging/roosting patterns, range of locations, weather variables, numbers of American Crows and Fish Crows using the roost, with all of these events supported by photos;
· The collection and analysis of over 100 crow pellets;
· Art gallery tours, informative talks; and guided crow staging/roost walks;
· Informal staging/roosting guided tours;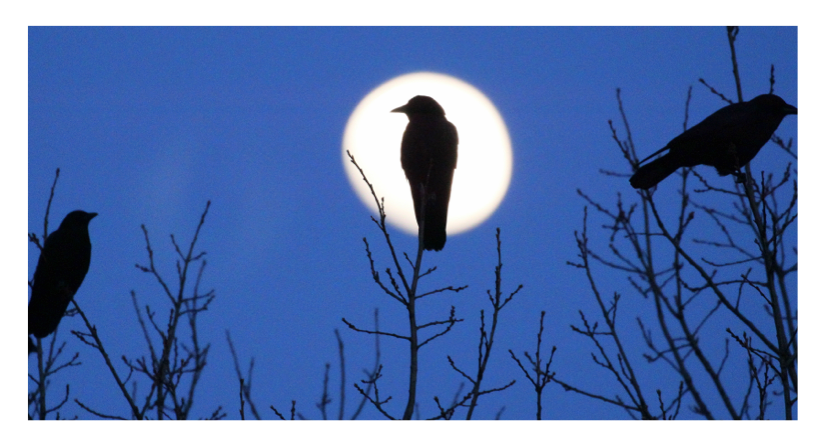 · A Youth Education Outreach Program that reached out to the Lawrence Boys and Girls Club, and collaborated with them on an arts and writing program working with the renowned Andover Bread Loaf writing program and the Lawrence Arts House, a group that specializes in expressive arts therapy with younger students. Together, these groups helped the young students to widen their perspective on birds and themselves. At the end of the effort the students gathered for a family night and presented their creative crow-themed short essays and artwork;
· At the High School Level we engaged one of the Lawrence High School biology teachers to join us for a guided staging/roosting walk and explored possible options for working with student researchers next year.
· Offered outreach to a growing group of scientific and avian experts as well as local conservation and environmental groups that included Mass Audubon, Merrimack River Watershed Council, Merrimack Valley Bird Club, Andover Village Improvement Society, and Groundwork Lawrence.
It's a terrific, unfolding story about citizen science and community outreach efforts in a rebounding city with an oversized Hispanic population. The effort has had a growing impact from a social and educational dimension as we enlighten extended community members about this remarkable avian phenomenon that is taking place right in their backyard.
Also, we have created a full archive of flight/perch/staging/roosting photos from all our nightly adventures to enhance this remarkable story!