Sunset at 7:04PM under mostly sunny skies, wind S at 7MPH, and temp at 42F
Out on solo Crow Patrol and headed directly one of most recent staging areas along Industrial Way. Found small number of Crows in a round the Simpsons/Affinity buildings as well as in the rear parking lot of Joseph's Middle East Bakery.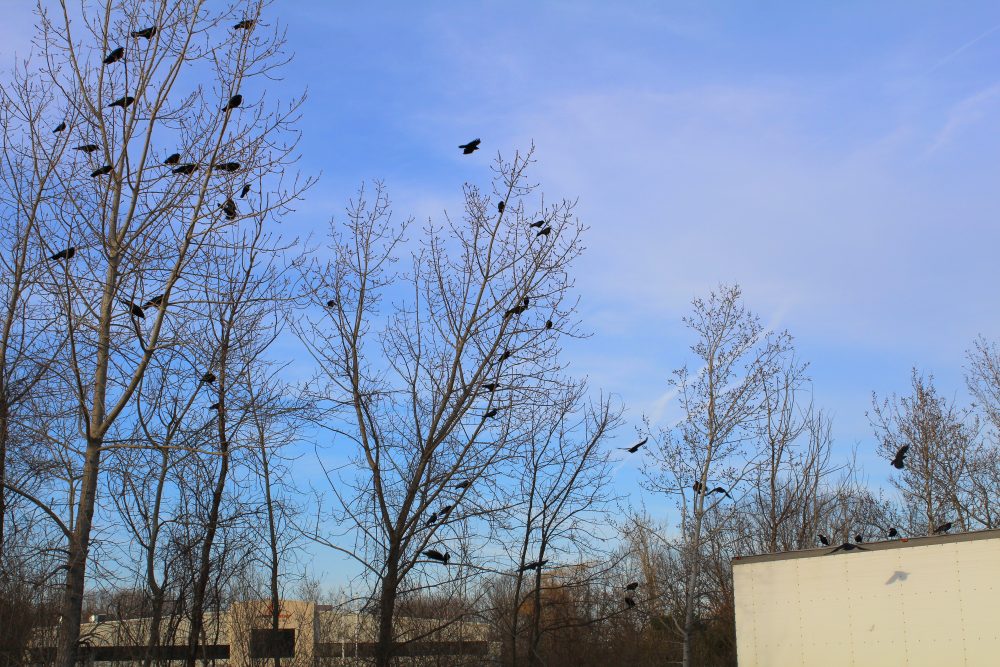 Arrived at early part of staging process, and was able to observe a small stream of Crows coming in from the north. The Crows were perched in nearby trees, poking around on the grass and the pavement. They also were landing and taking off from the roof of a nearby delivery truck.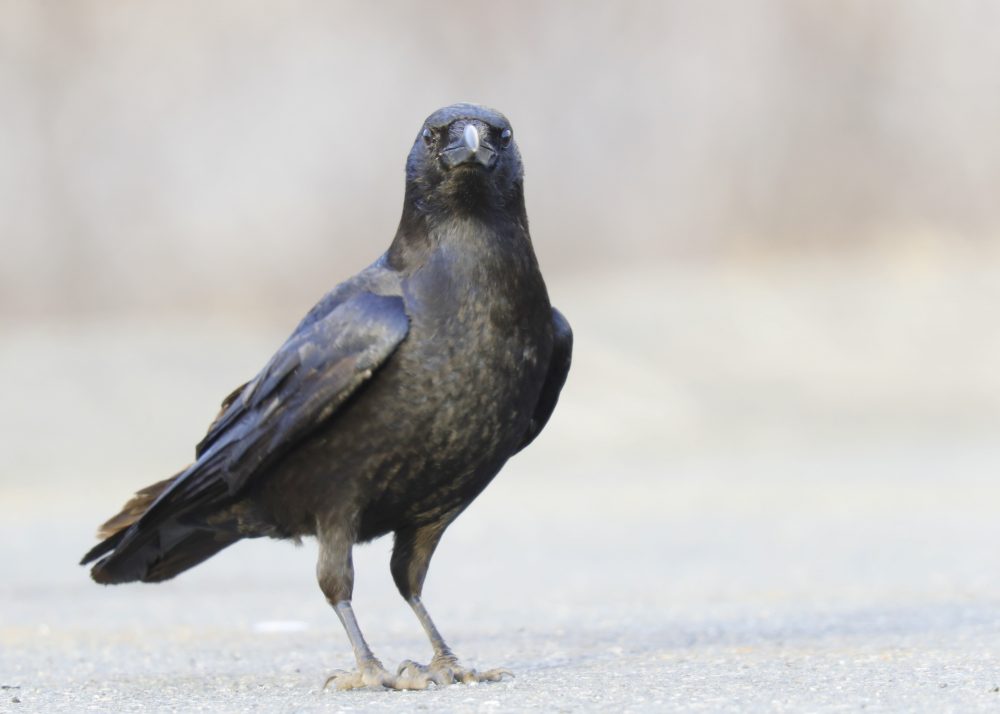 It is always fascinating to watch the interaction between the Crows when they land and takeoff near one another. At times one bird will briefly hop into the air and land again, while another bird comes in for landing.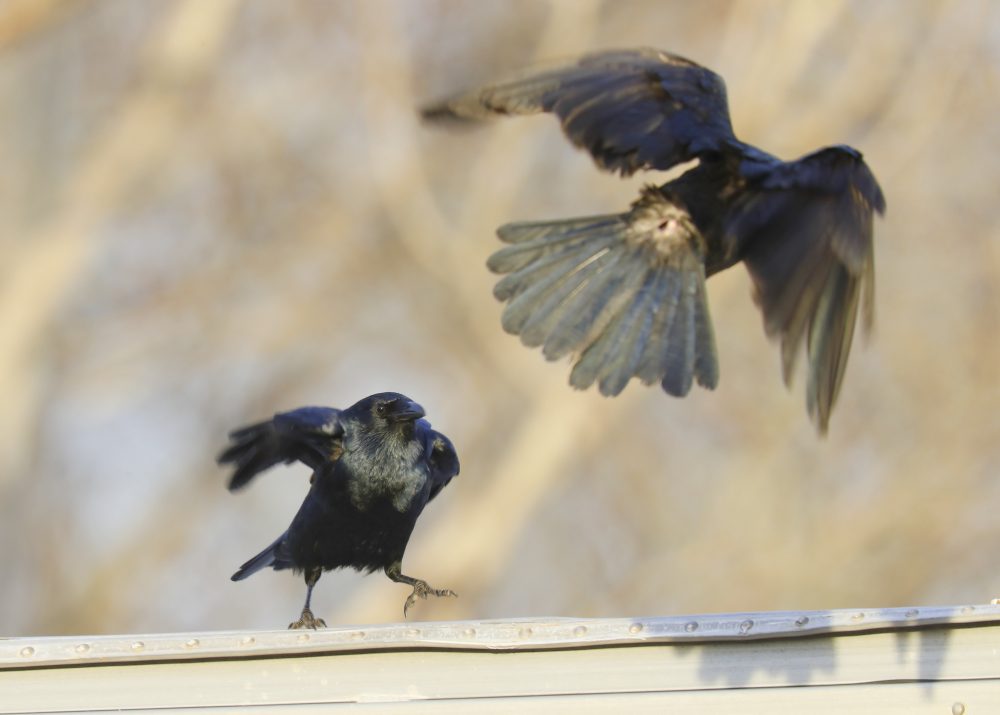 At other times, they seem to pose for a variety of images! There were plenty of vocalizations!