Crow Patrol resumed tonight just after 4PM, with first stop along South Canal St. with both American and Fish Crows streaming in from the W, SW, and SE. Sunset time was at 4:27PM; weather conditions were overcast skies, wind: E 8MPH, 50F. Squadrons of Fish Crows were perched on utility wires and poles; both American and Fish crows were milling around on the ground and nearby rooftops, utility poles, signs, truck tops, etc. The cover photo above shows the Crows loitering just about everywhere!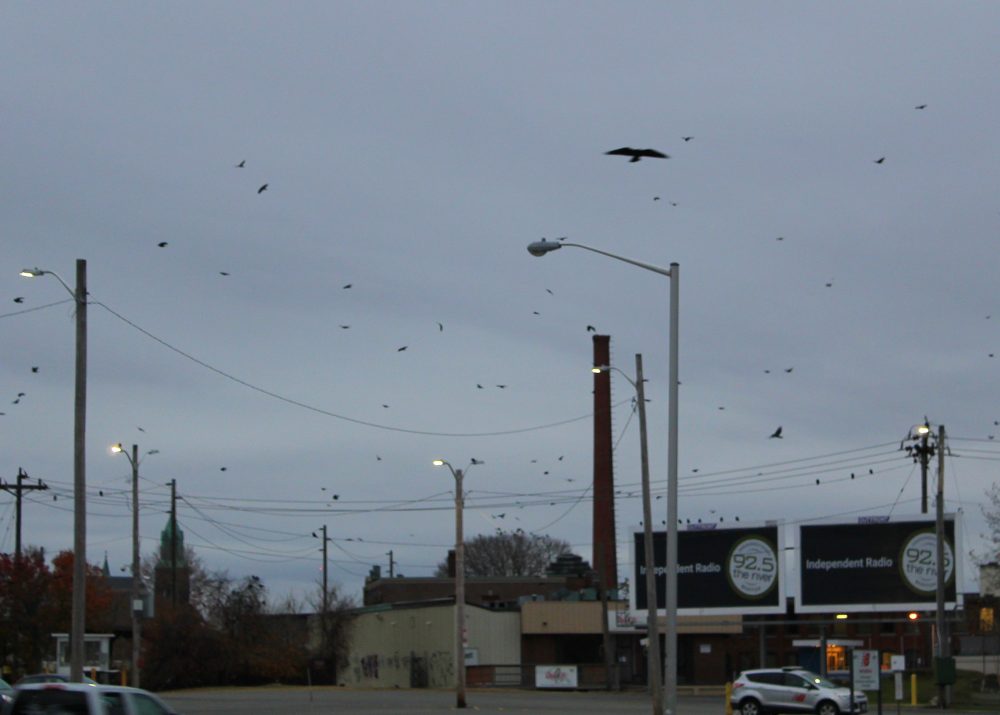 looking back to the SW, Crows were streaming in, while many were landing on wires, signs, and on the ground in the New Balance employee parking lot and along the train tracks behind.  It was a constant swarm of incoming Crows!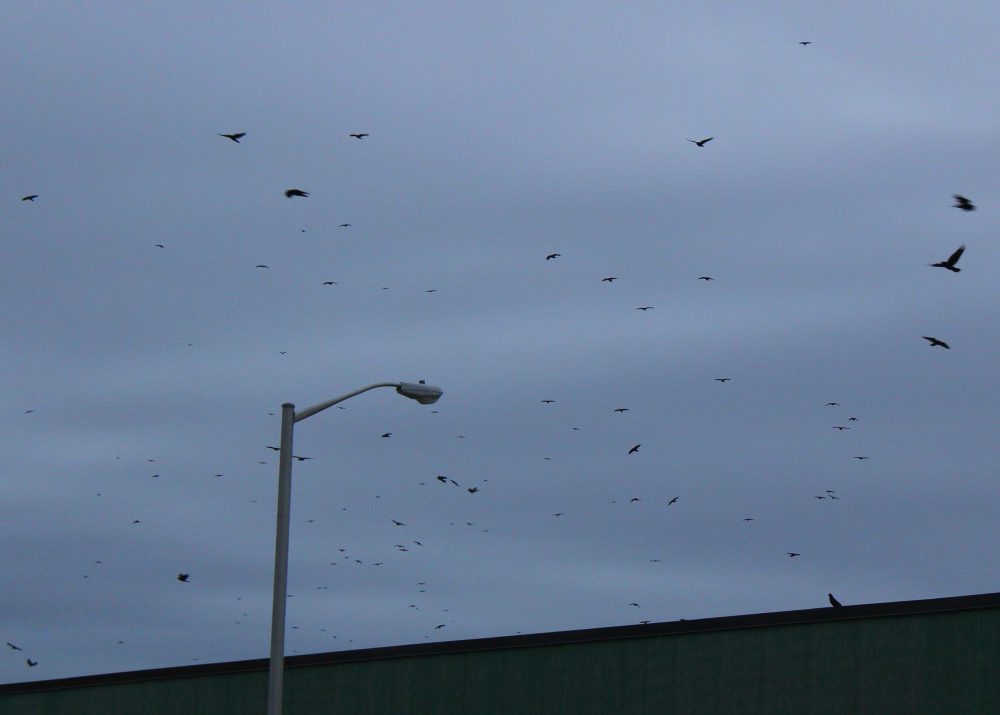 Then looking to the SW, more swarms of incoming Crows were filling the skies.  Again, they just kept coming in non-stop streams as the skies darkened further!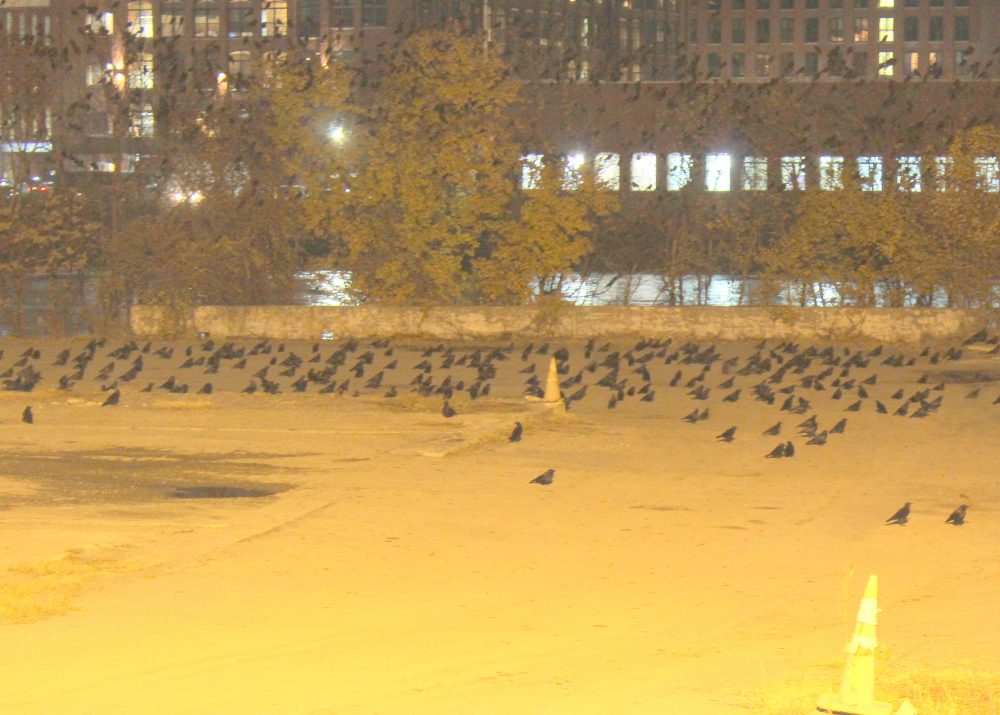 After going over to the Duck Bridge and meeting up with Dana and Bob to review the Crows coming upriver from the east, returned back around to South Canal Street for a final look.  the truck depot lot had many Crows along the back end and many more in the trees behind along the Merrimack River.  A short count indicated almost 1,000 birds on the ground and in the trees!
moved over to the Duck Bridge, joined Dana and Bob, and observed another endless stream of incoming crows coming upriver from the east; another dazzling Crow Show!