Set out on late afternoon Crow Patrol under mostly cloudy skies, wind: SW 12MPH, gusts 22MPH, 40F.  First observations were made from the Pacific Mills complex on north side of Merrimack River as Crows were streaming into roost; initially the numbers were on the light side; then made it over to the Duck Bridge and observed large numbers steaming in from the east over the river; then larger numbers rose up from the Ferrous Hill area, off to the NE just down the Merrimack River, and just kept coming while filling the sky in groupings of 300-400 at a time, over and over!
Here you see the Crows milling back and forth in and among the trees along the south side of the Merrimack River with the truck depot in  the background.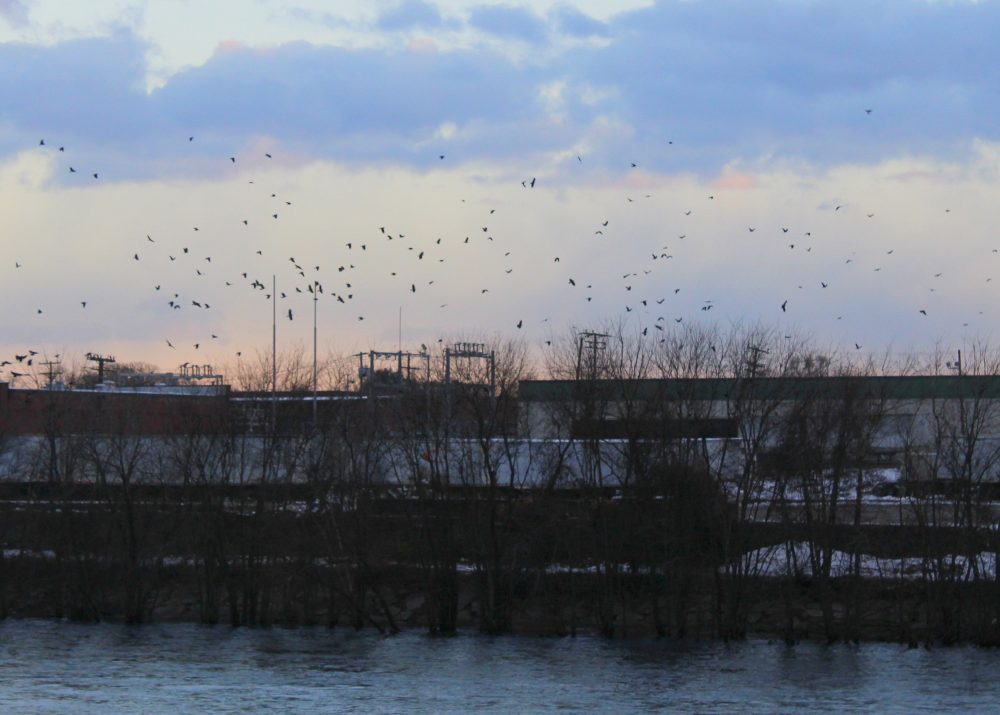 This next photo shows the view from the Duck Bridge looking to the east as the Crows kept streaming in from well beyond Rt. 495 that crosses the Merrimack River in the distance!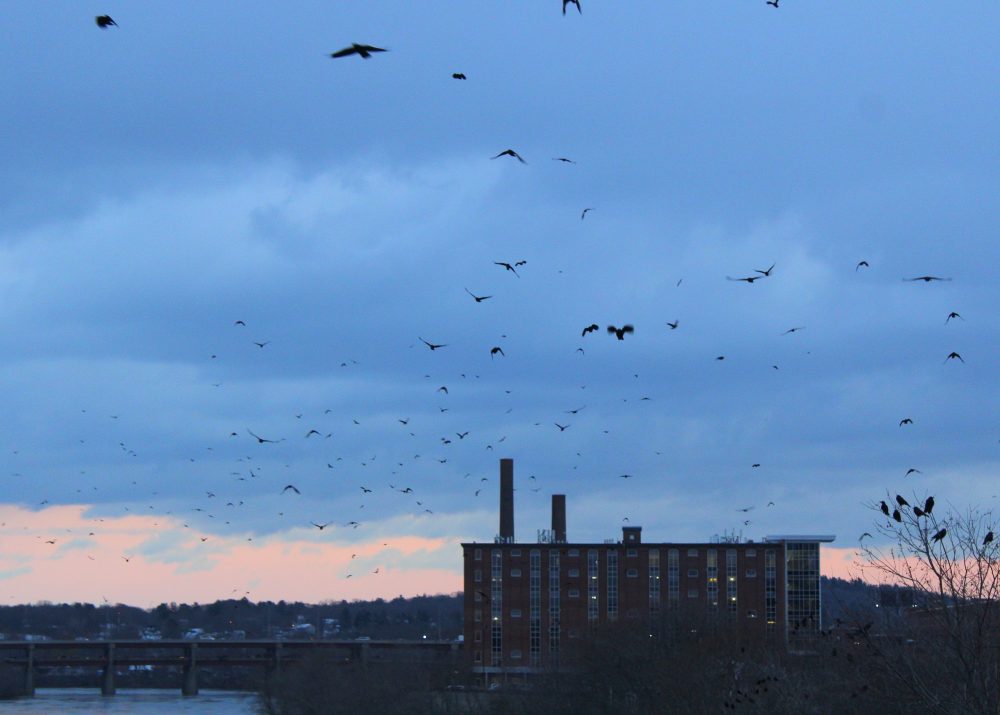 This final photo shows the Crows filling the skies while looking west from the Duck Bridge as they swirled and circled above the Merrimack River before heading towards the final roost along the trees on the south side of the river and into the national grid substation.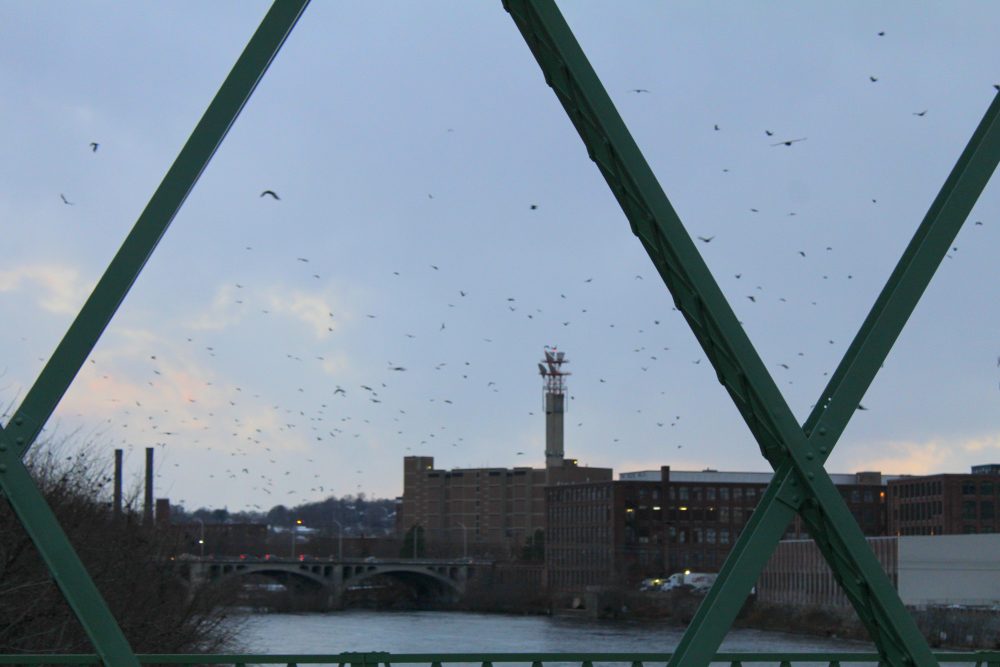 By the time they all settled in for the night, no crows were seen around the truck depot on the ground or in trees; many were seen in the trees alongside the New Balance building; many more on the ground and mulling around on all the gear and low level rooftops inside the National Grid substation; numbers were overwhelming!