Overview: Sunset time at 4:26PM under mostly cloudy skies, wind from NW at 13MPH, gusts at 25MPH, temp at 40F with wind chill at 32F, felt much colder!
Crow Patrol started off tonight solo with a pass by Immaculate Conception Cemetery. Immaculate Conception was founded in 1847, followed by St. Mary in 1848, and later merged as St. Mary-Immaculate Conception Cemeteries. This cemetery crosses the city limit to spread into the cities of both Methuen and Lawrence.  This has been a regular staging location for the Crows prior to moving in and near the final roost. At least 2,000 Crows were seen staging here.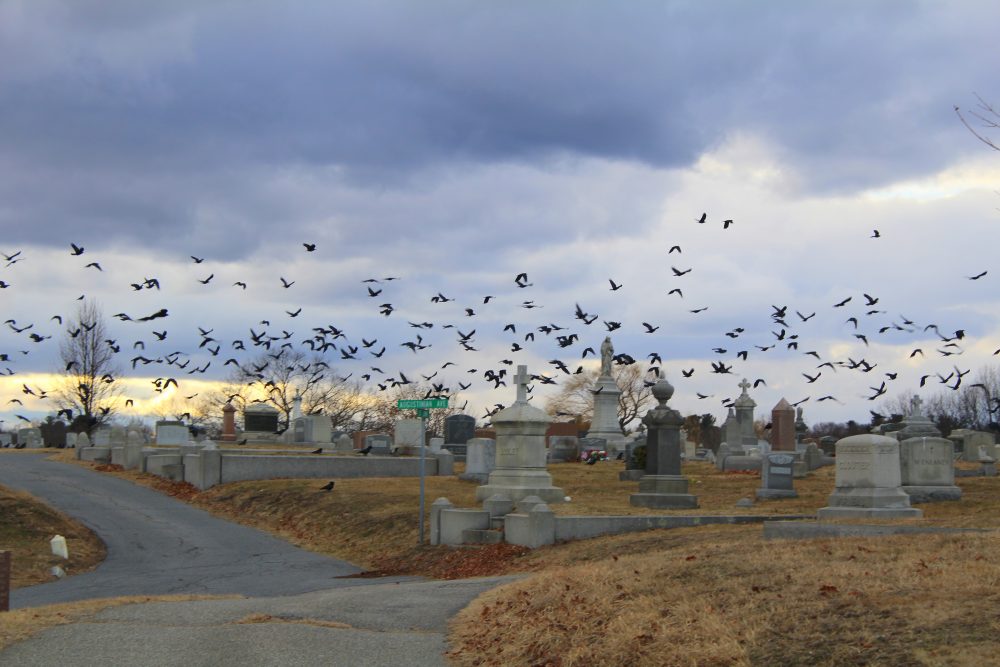 Headed down Rt. 28 and over the bridge at the Great Stone Dam. Ducked into north end of Foster Street to observe massive up swirl of Crows over the B&D building; next stop to top of McGovern parking garage to meet up with Dana and Bob and the 20+ assembled new members of the Crow Patrol; great to see this record turnout for Crow Patrol; many first timers along with veterans that had been out before.  They were filled with awe and wonder at the sight of these magnificent Crows!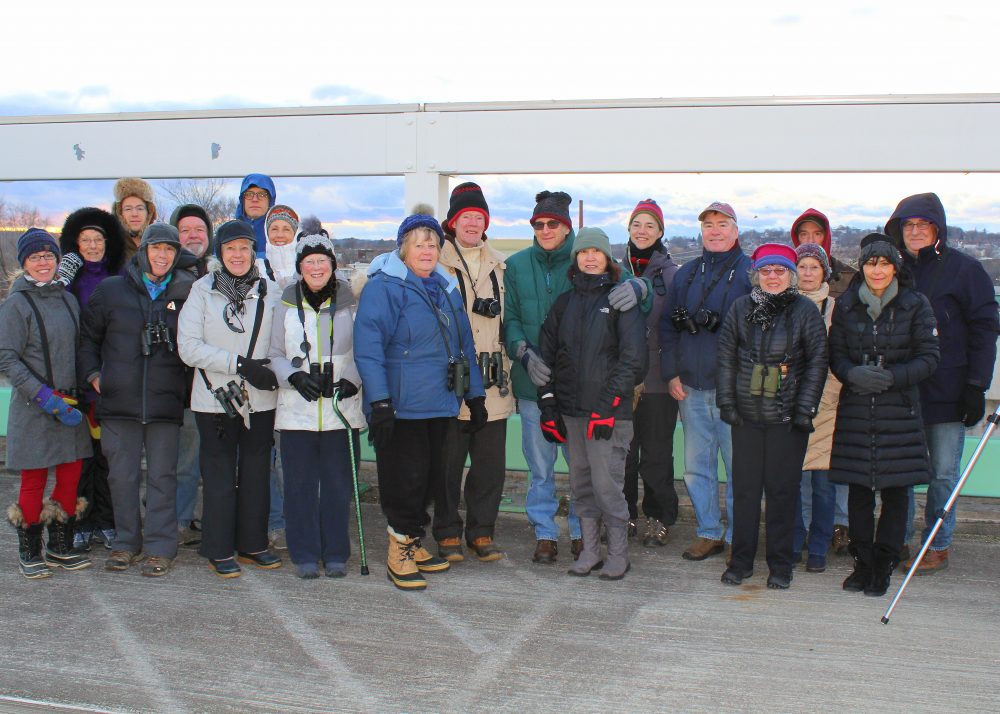 Together, we observed large numbers of Crows moving from tree tops in South Common towards the long B&D rooftop; a number of times we observed massive up swirls of Crows towards the Merrimack River;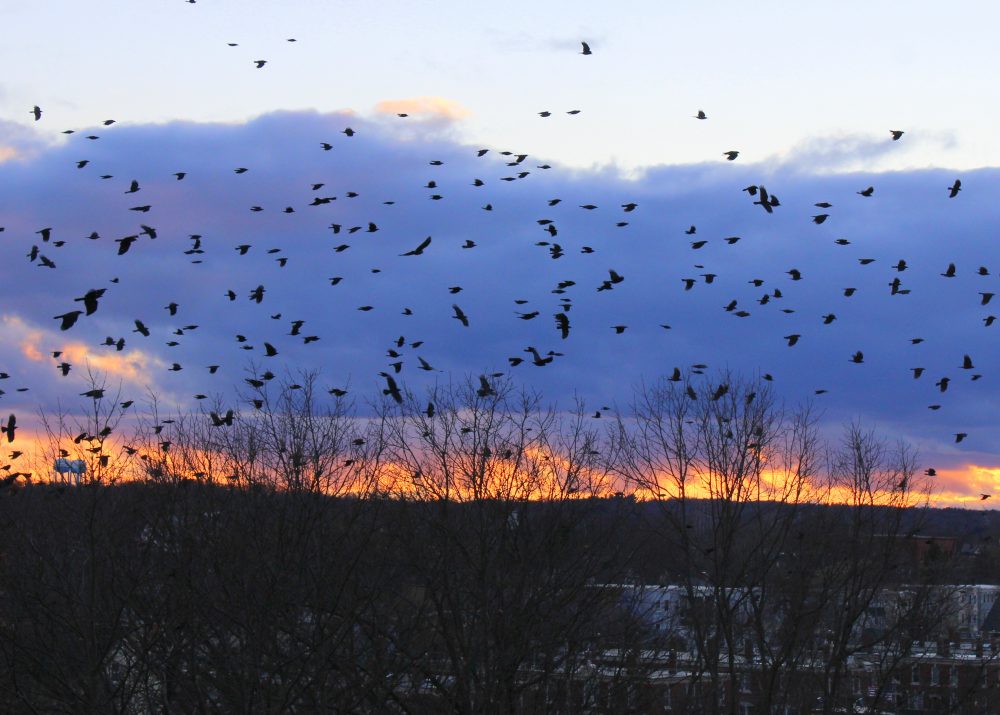 Once again, the B&D rooftop became jam-packed with Crows, starting right about 4PM; the first Crows gathered at the far end of the roof and somewhat in the center; from there the numbers expanded by leaps and bounds until about 4:45; there were a number of upward bursts, but many would return, later they hunkered down, and they were tightly huddled together like sardines….WOW!!