Conditions: mostly cloudy, calm, 36F; sunset time 4:58PM
Out on Crow Patrol with a group organized by the Merrimack River Watershed Council. We started to gather along south side of Merrimack River just after 4:30PM. In smaller numbers, the Crows were streaming in overhead and flying downriver. The Crows assembled in staging mode in treetops about 1/2 mile downriver, and moved around periodically in flight swirls.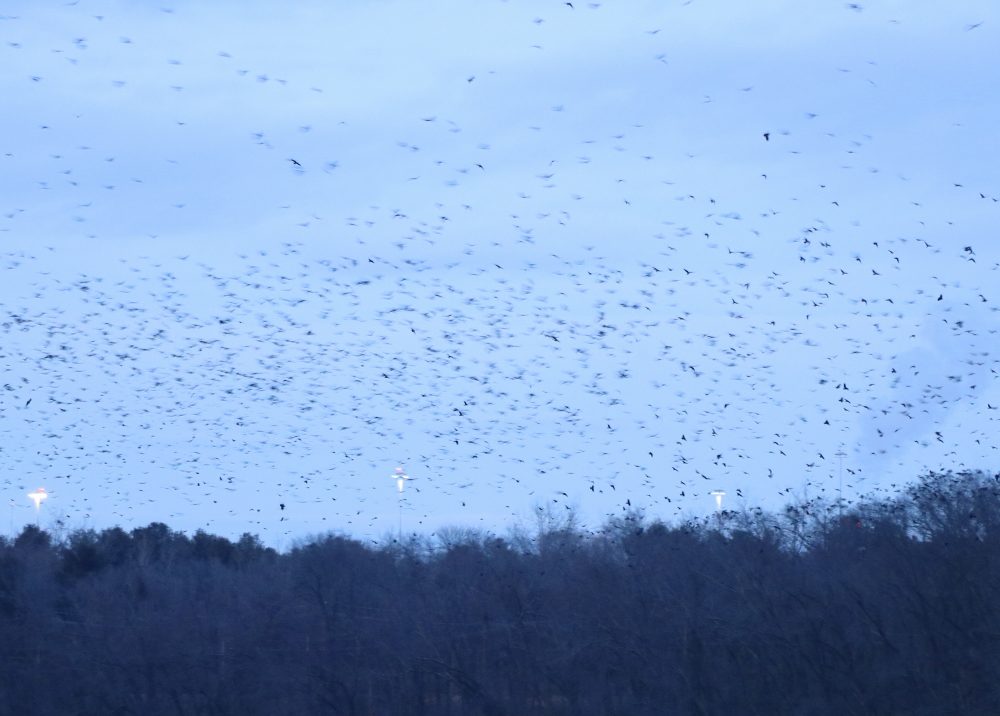 Just after sunset time they started to move upriver, first by leapfrogging on trees on the south side, and then moving across the river into trees on the north side. The image below shows one of many groupings moving north in flight over the Merrimack River about 23 minutes after sunset time, towards next staging area.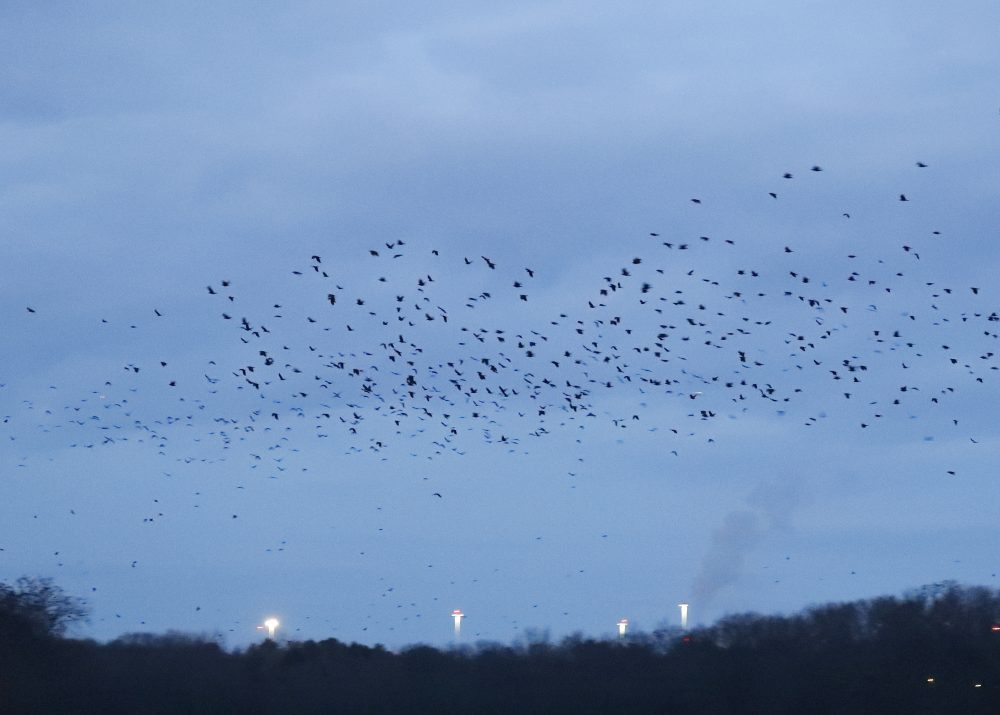 We watched and waited for the Crows to move further westward along the north side of the river, bit no such luck. As a large group, we may have been the reason for the delayed arrival into the roost. Lots of vocalizing was heard, but the Crows remained in the trees, downriver about 1/4 of a mile.  They largely stayed in that area until close to 5:50PM, and then moved into the roost. With the help of night vision gear, we were able to track movements! The image below shows the settled roost almost an hour after sunset time. The vocalizations were starting to diminish. The image below was captured using a long exposure technique, and it shows the Crows well settled into the roost at 6PM.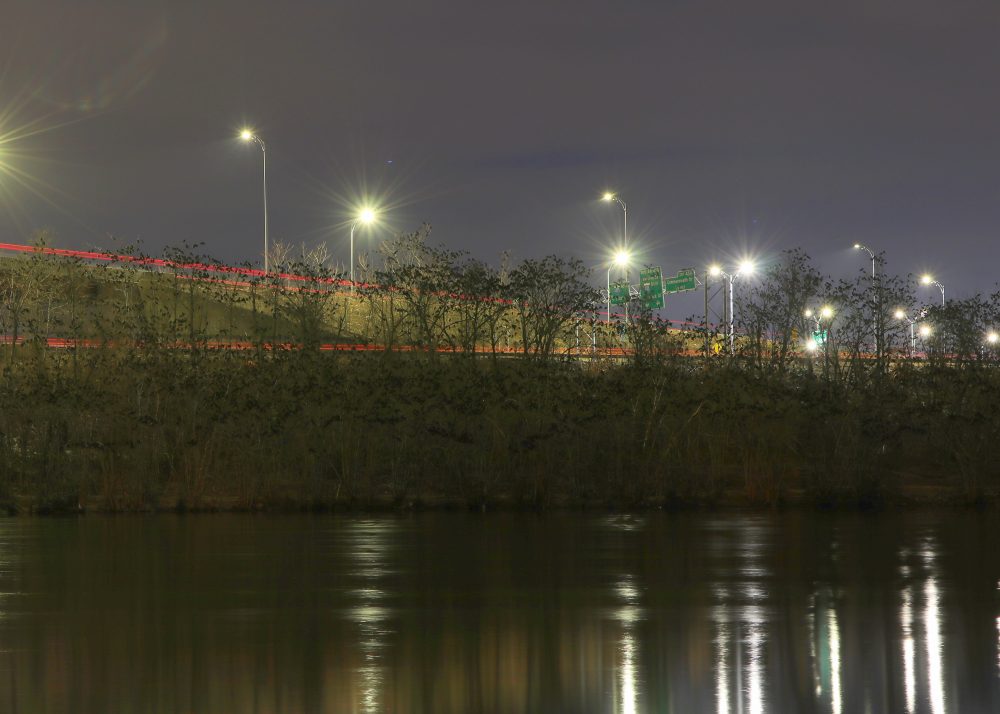 After packing up and departing the observation area along the river, had a nice chance to get a snapshot view while driving over the Rt. 495 Bridge. The image below is looking ENE at the roosting Crows in the trees along the north side of the Merrimack River almost 70 minutes after sunset time. There is just enough ambient light to set focus and capture this nice documenting photo!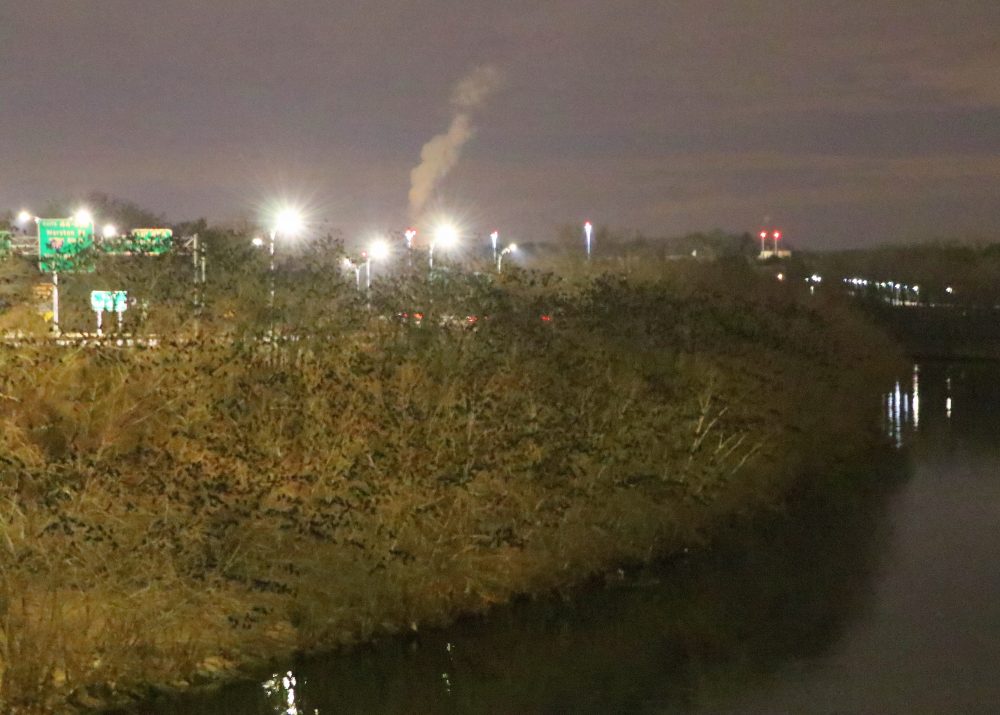 A few minutes later, and just around the corner, another opportunity to capture a quick image while passing the roosting Crows from the Marston St. off ramp. The ambient lighting from the highway street lights helps to capture this image. The Crows are in trees right next to passing traffic nearby!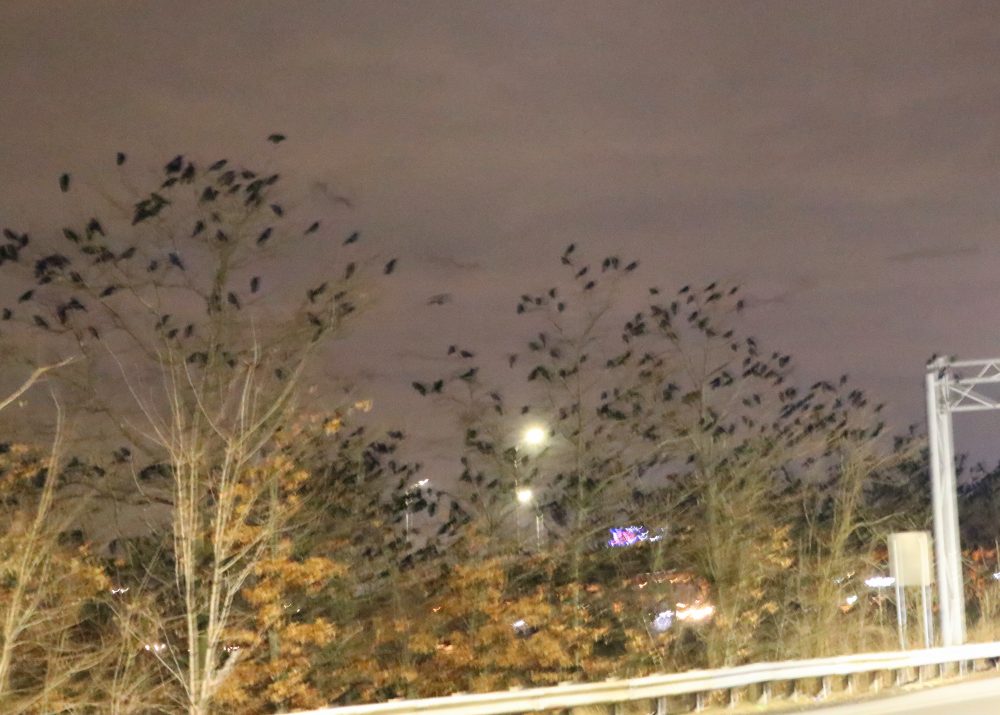 Tonight, the Crows delayed much longer than normal to move into the final roost until close to 45 minutes after sunset time. From staging into roosting, the vocalizations increased significantly and then tapered off.
Photo gear used for this outing:
Canon EOS 80D; Lens: Canon EF-S 18-135mm f/3.5-5.6 IS   
Canon 1DX MK II; Lens: Canon EF Telephoto Zoom 100-400mm f/4.5-5.6L IS II USM
ATN BinoX 4K 4-16x Day and Night Smart HD Binoculars with photo and video
Follow us on Instagram: wintercrowroost
Follow us on YouTube: birdsoftheair1
Blog post and photos by Craig Gibson, 2020 Crow Patrol, Lawrence, MA