Clear skies, wind W at 8MPH, 45F; sunrise time at 4:31PM
Out on solo Crow Patrol tonight, starting at 5:30; no Crows seen or heard along New Balance building area; walked out onto the Duck Bridge from the north to look and listen for Crows action, but very few to be found.  Heard distant calling of Crows across the Merrimack River in direction of the backside of 280 Merrimack St. Stopped for a few minutes to listen and was also able to capture a photo from east side of Duck Bridge at the north end, looking over the river and with Crows visible in the distant trees along the south shore.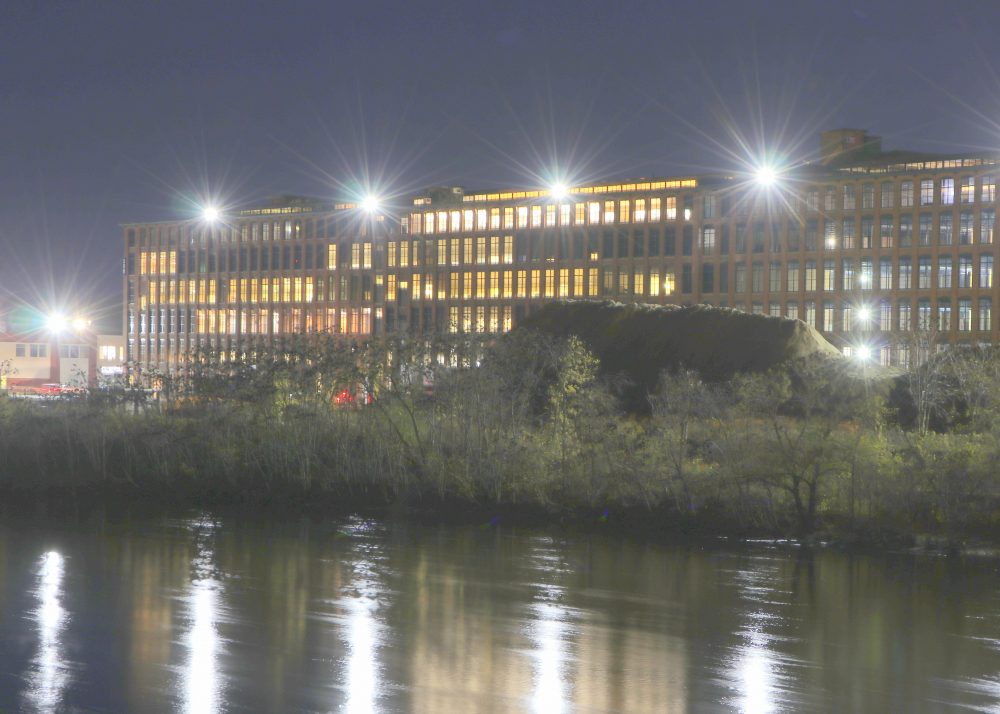 Crows seen and heard behind 280 Merrimack Street fenced in construction zone; Crows mulling around on the ground and in trees along edge of Merrimack River as shown in the cover photo above.
Welcome Back Crows – Sunday Nov. 17 starting at 2:30PM at Spicket River Brewery!
List of photo equipment used for this outing:
Canon EOS 80D; Lens: EF-S 18-135mm f/3.5-5.6 IS   
ATN BinoX 4K 4-16x Day and Night Smart HD Binoculars
Blog post and photos by Craig Gibson, 2019 Crow Patrol, Lawrence, MA