Conditions: partly cloudy, wind W 7MPH, 33F: sunset time 4:12PM
Out on solo Crow Patrol with only stop at end of Incinerator Rd. in Lawrence. In an effort to mix things up, made my way to the east end of the actual overnight roost area. The Crows were heard, in the distance about 1/4 mile away, as they gathered in final staging mode, in the treetops on the south side of the Merrimack River. The Crows started to converge into the overnight roost about 20 minutes after sunset time. The cover photo, taken about 20 minutes after sunset time, shows the Crows through the branches and trees under the roost!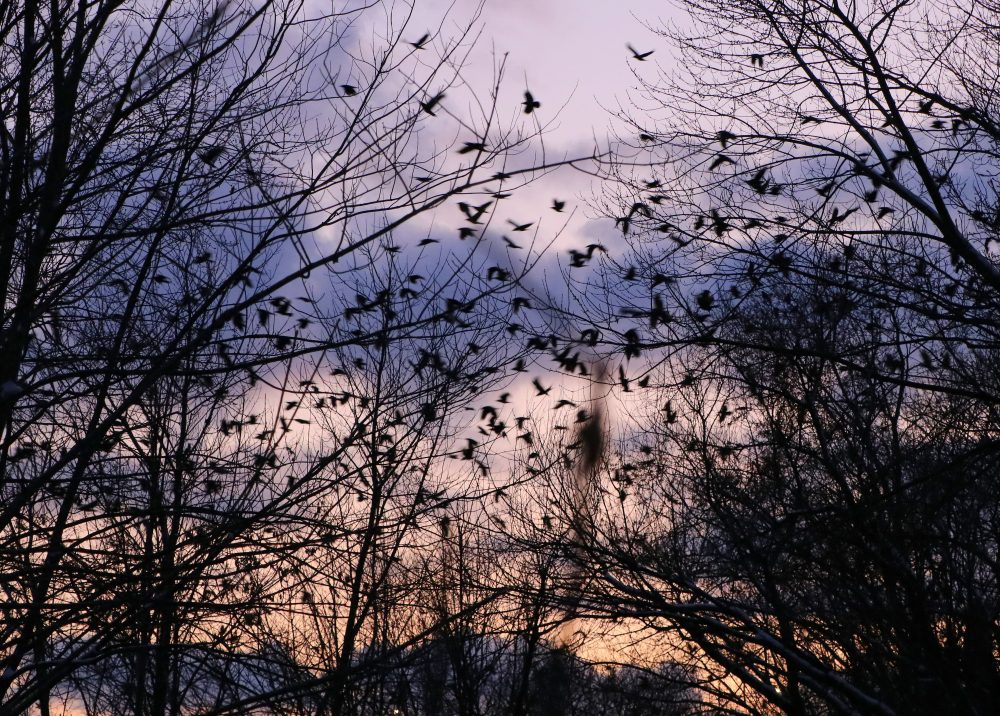 The next image shows the Crows streaming overhead into the roost. It was fascinating to observe and experience the roost from a totally different vantage point!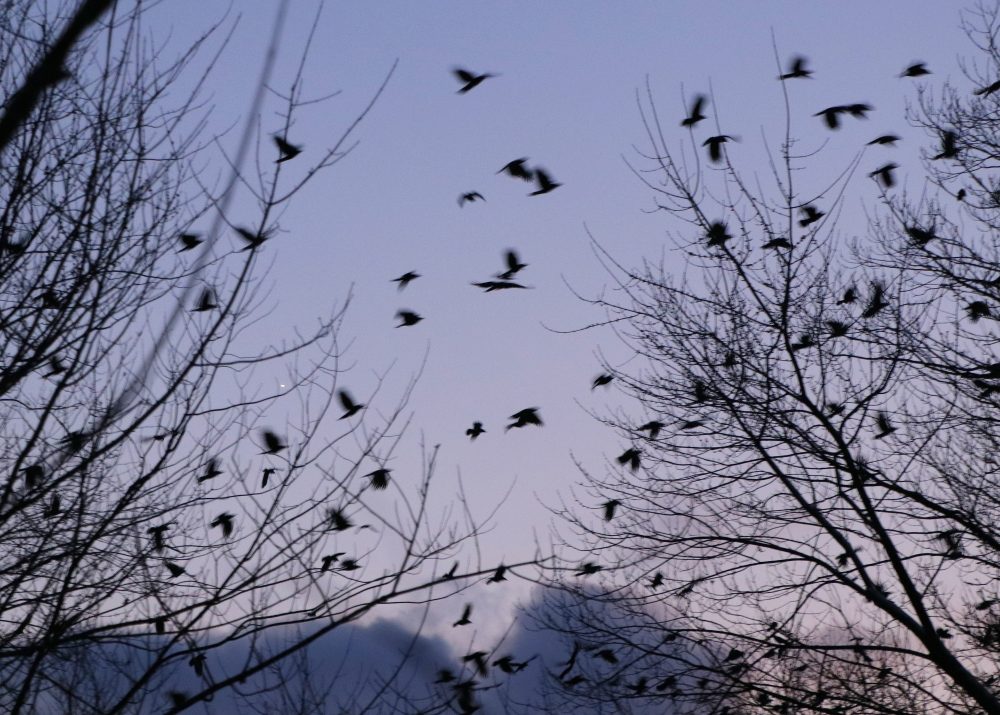 This next image was taken 35 minutes after sunset time.  It was from a higher elevation up near the guardrail for the exit ramp. The view is looking west towards the beautiful sunset sky. It shows a tree with Crow silhouettes.  This tree is just back from the overnight roost.  The Crows tend to fly into the general roost location and perch in trees nearby. This extended area last night was about 270 yards around the core roost.  Within 60-90 minutes, most of these outlying Crows moved yet again, and become much more densely packed into the overnight roost.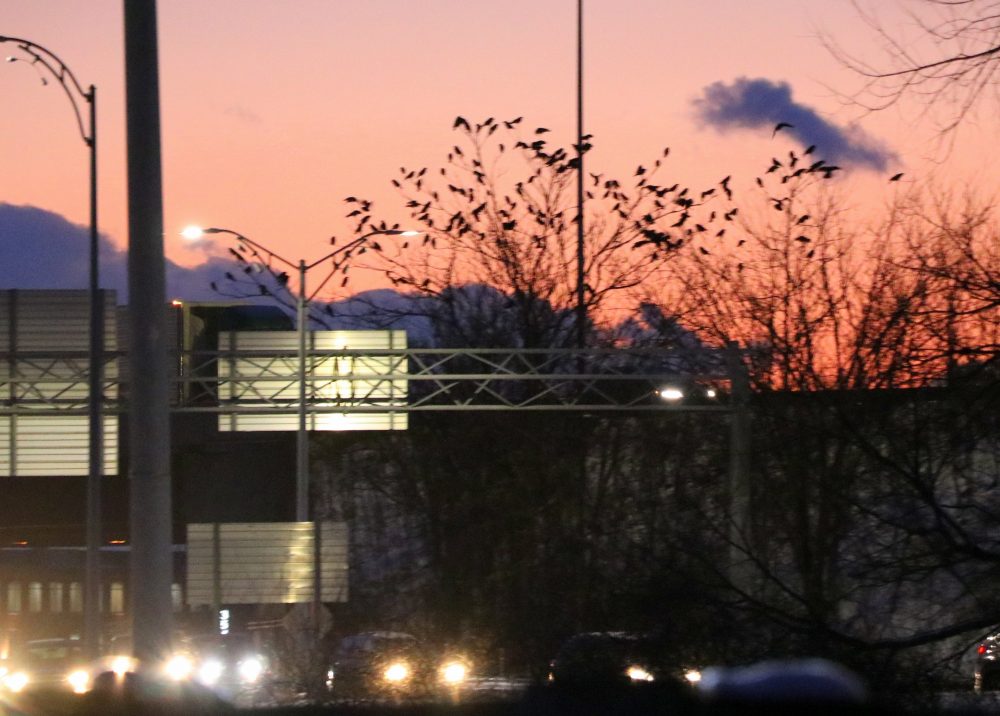 Part of the inspiration for changing up vantage points, was to provide a different view, but also to work more of the sunset sky colors into the photos. At this roost location, the challenges for setting up images are much greater due to restrictions around access in a busy highway offramp setting. Another dazzling Crow show!
List of photo gear used for this outing:
Canon EOS 80D; Lens: EF-S 18-135mm f/3.5-5.6 IS   
ATN BinoX 4K 4-16x Day and Night Smart HD Binoculars
Blog post and photos by Craig Gibson, 2019 Crow Patrol, Lawrence, MA