Conditions: heavy overcast skies with mist, winds from N at 10MPH, temp 47F, sunrise time 7:14AM.
Up and out early for another pre-dawn Crow Patrol tour. Arrived Duck Bridge just before 6AM, and was welcomed by a loud chorus of Crow calls while driving to north end of bridge and back into New Balance parking lot. The Crows were festooned on trees along south side of Merrimack River, either side of the Duck Bridge, and along north side of the river, and only on west side of bridge. The vocalizations, as the Crows prepared to depart were loud but not overwhelming. Next stop was the riverside park on the west of the Mill240 building. A quick scan showed Crows in the trees from the Duck Bridge all the way up to the back of the CubeSmart building.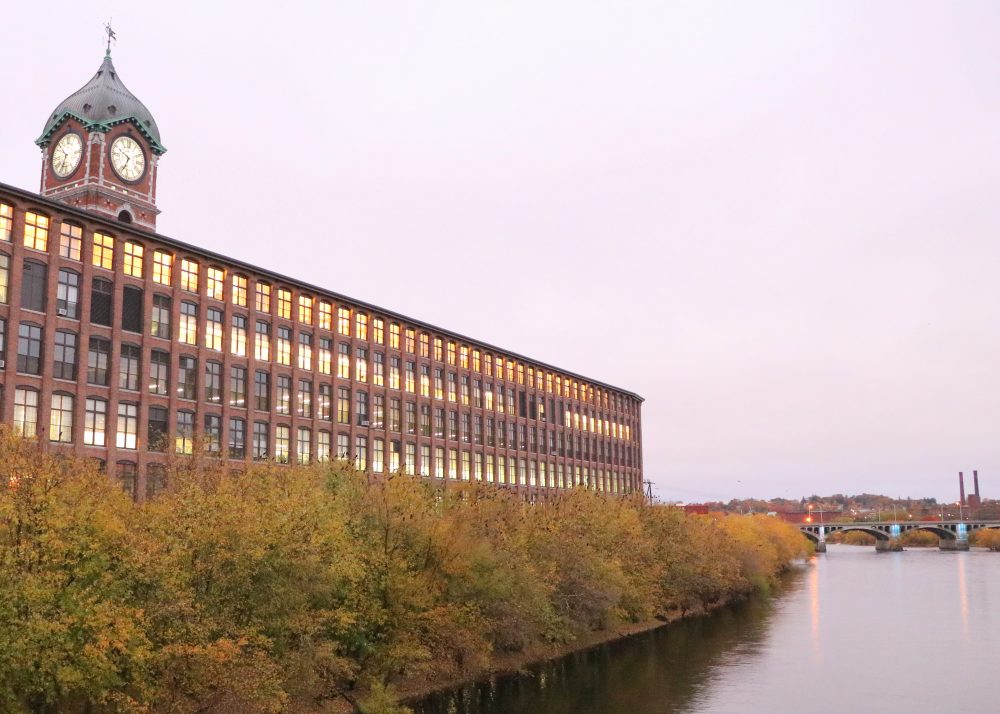 Afterwards, made a short stop at the south end of the Casey Bridge along the west side. Took a moment to capture a few images of the Mill240 building from a new angle. It was interesting to observe and listen to groupings of Crows as they made their way westward towards daytime foraging grounds.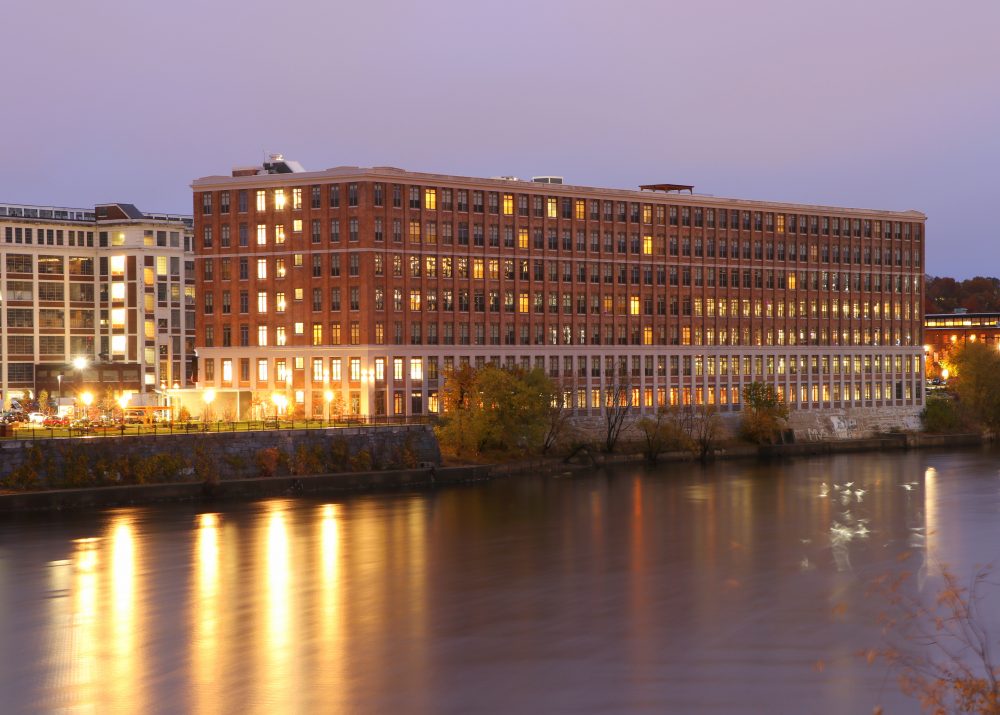 Finally, returned to the south end of the Duck Bridge and watched the action for a while from the west side. it is fascinating to observe the Crows perched in the trees, and to see how that space themselves out from each other, and how they contrast this time of year against the beautiful fall foliage!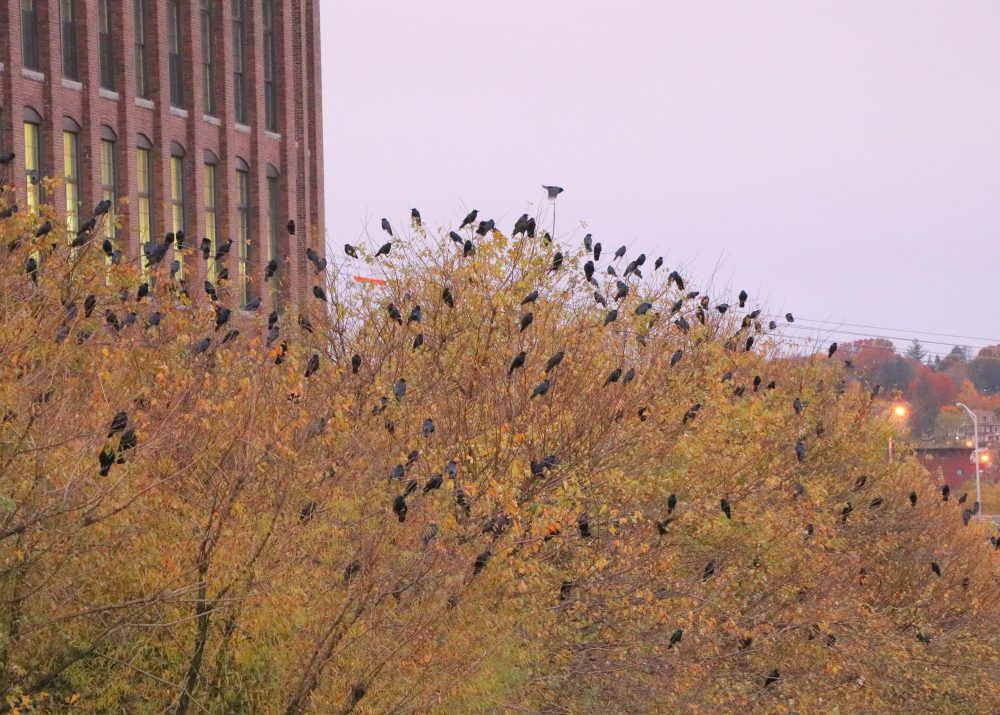 Finally, the Crows disperse in the morning over a 90 minute period with frequent bursts of activity such as this burst of Crow lifting off in flight!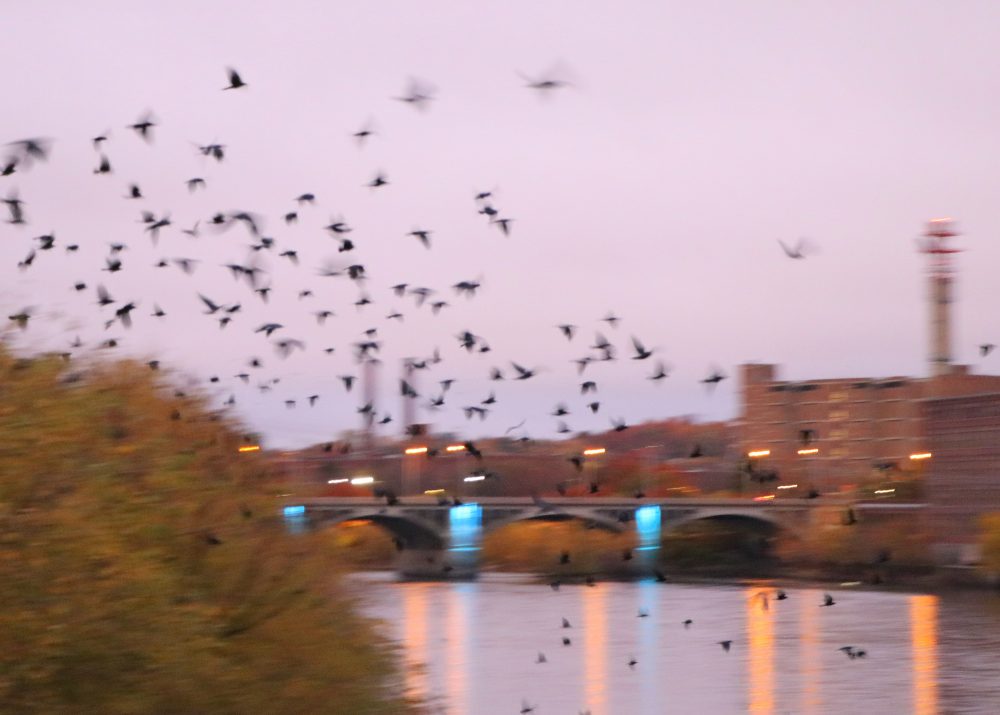 Hunt's Photo Walk: Winter Crow Roost – Sunday Nov. 3 starting at 1:30PM (register online)
Link: https://edu.huntsphoto.com/crows-lawrence/
List of photo equipment used for this outing:
Canon EOS 80D; Lens: EF-S 18-135mm f/3.5-5.6 IS     
Blog post and photos by Craig Gibson, 2019 Crow Patrol, Lawrence, MA