Just in….a wonderful reminder from Karen Krawchuk, who serves as the Director of Education at the Boys and Girls Club of Lawrence.  The club is located at 136 Water Street, Lawrence, MA. They are getting ready for a big night this coming Thursday!
Back in January, Karen connected with an update on plans for the Crow Show. They had their first day of Slice of Bread Loaf crow workshops with an AWESOME crow art project created by their friends from Lawrence Arts House. They had 24 kids work on that to generate interest in the special project. Lawrence Arts House was going to work with 15 of their kids and their 3 high school writing leaders for 4 Fridays in a row starting on Jan. 25th. At the conclusion of the workshops they plan to have an art installation on display in the HW Room—in time for their Family Literacy Night on Thursday, February 28th.
Flash forward: the BGCL is hosting a Family Bread Loaf Night next Thursday, February 28th from 5:30-7:00 PM. In addition to writing about two characteristics of crows, we will also unveil an awesome art installation 17 of our 2nd-5th grade members have been working on the past four Friday afternoons with staff from Lawrence Arts House.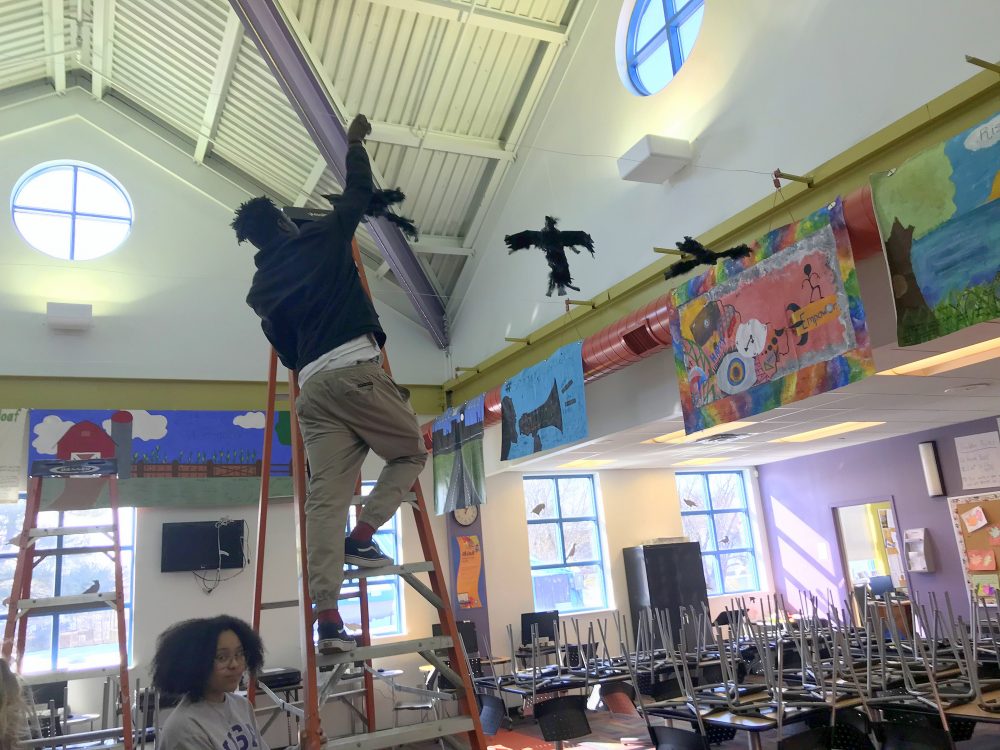 For members and families only, they will serve a light supper starting at 5:30 PM, and then by 5:50-6:00 PM they will start our hour of family writing and sharing at the microphone. Two of our own high school members (who are Bread Loaf writing leaders) have been working with Lou Bernieri to create two wonderful writing prompts for the families. They are exquisite writers themselves. At the end, we will talk about our crow art project!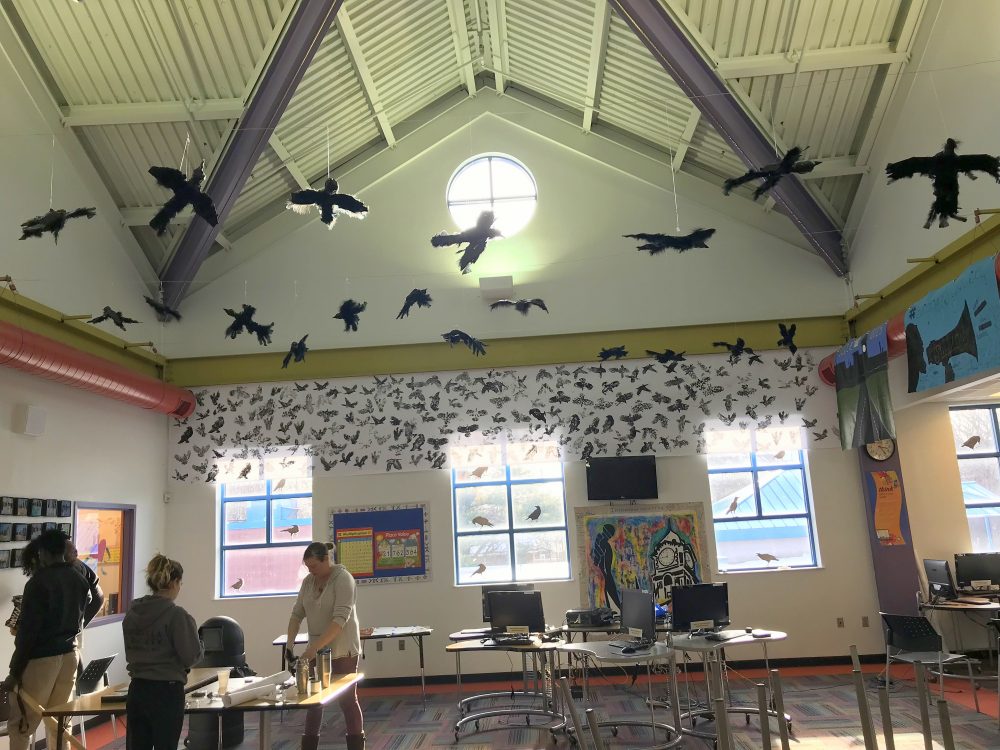 The Boys & Girls Club of Lawrence is the premier youth development agency in northeastern Massachusetts. More than 4,000 boys and girls find refuge at the club every year and participate in positive and constructive activities. On average, 500 youth participate in our programs daily. With an unprecedented seven national awards for program excellence and two National Youth of the Year, the Boys & Girls Club of Lawrence has a proven track record of helping young people develop to their full potential and become productive and successful members of society.
The BGCL operates two facilities. Their main facility is located at 136 Water Street in Lawrence. This site is within walking distance of three public housing projects, making it easily accessible to youth.The dedicated staff and volunteers of the Boys & Girls Club of Lawrence have one common goal: to help as many children as possible break the cycle of poverty by giving them access to essential educational opportunities and directing them to recreational and character development programs.
The Lawrence Arts House (LA House) is an expressive arts open studio which serves as a home for authentic expression and healing through the arts. Through their community based arts programming they offer safe spaces for creative exploration, personal reflection, and growth as individuals and community members. LA House seeks to empower individuals as active agents for change, ultimately supporting the larger growth and development of individuals, families and their communities. They are located in Lawrence, MA and are driven to create a safe, accessible space for all ages to innovate, awaken curiosity, and cultivate creative engagement with the larger community!