Conditions: clear skies, wind NW 8MPH, with gusts up to 20MPH, 32F (wind chill 25F); sunset time 4:11PM.  According to the National Weather Service, here is a sampling of unofficial snow observations for Essex County for this three day snow storm from Dec 1st-3rd 2019: Methuen 17″;  Andover 16.3″; Haverhill 16.0″; North Andover 15.0″  Quite a start to the winter snow season!
Out on solo Crow Patrol for short visit and viewing from south side of Merrimack River just E of the Rt. 495 Bridge. The surge seen last week in the Merrimack River, after endless rains, has subsided, and some shoreline areas have opened back up for viewing the Crows. Had two reports on the Crows this afternoon and the swirl of staging and flight activity before the Crows went into the final overnight roost. By the time I had arrived, the Crows had completely settled into the overnight roost, with little movement in the roost, and vocalizations were minimal. Here's a closer look at the Crows packed in tight in both upper and lower trees with new snow cover as part of background. This image was a 30 second long exposure taken over 2 hours after sunset time. In post-processing, was able to lighten up the image enough to help see the crows lining the trees!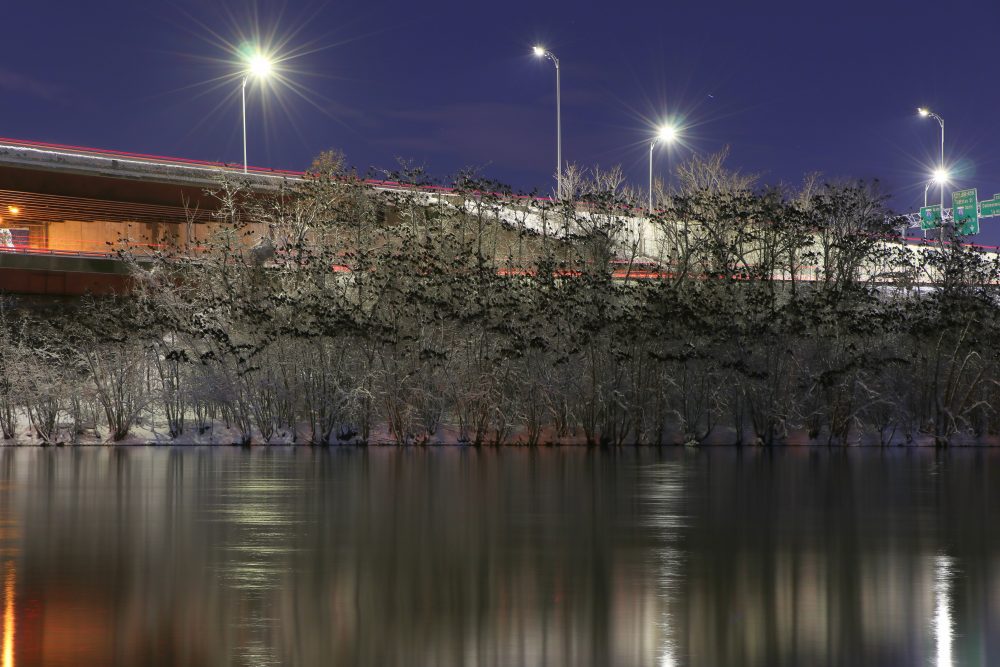 Had to trudge through deep snow to make my way down to the edge of the Merrimack River. It was flowing gently and quietly downriver to the east.  In the distance, traffic was a bit noisy, especially northbound traffic on Rt. 495 going over the bridge. This location seems to keep the crows nicely in the lee of the strong winds, and in a location with ample ambient lighting for possible predator protection. The image below was captured with night vision optics, and helps to get a better visual sense of the Crows perched tightly together in the overnight roost.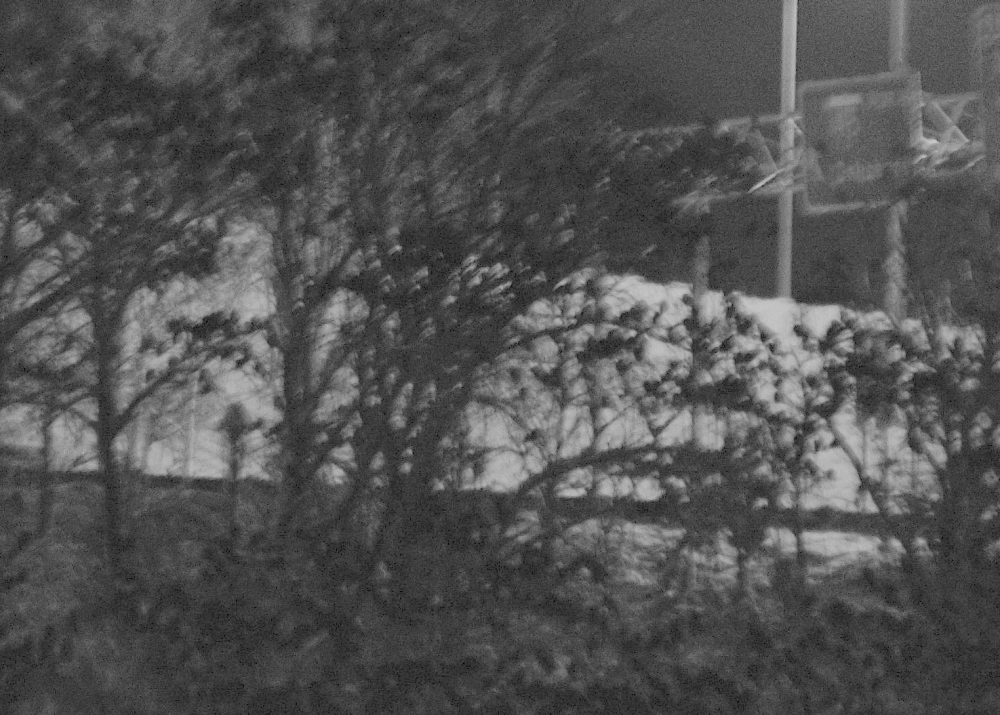 Finally, here is a map view of the roost.  The roost is situated on the E side of the Rt. 495 Bridge in Lawrence, MA at the north end of the bridge. The Crows are roosting in trees located along the banks of the Merrimack River. The Crows occupy an area that measures about 10,000 square yards and runs about 1/10 of a mile to the NE from the edge of the bridge. From my vantage point tonight, it was a distance of almost 500 yards to the roost across the river.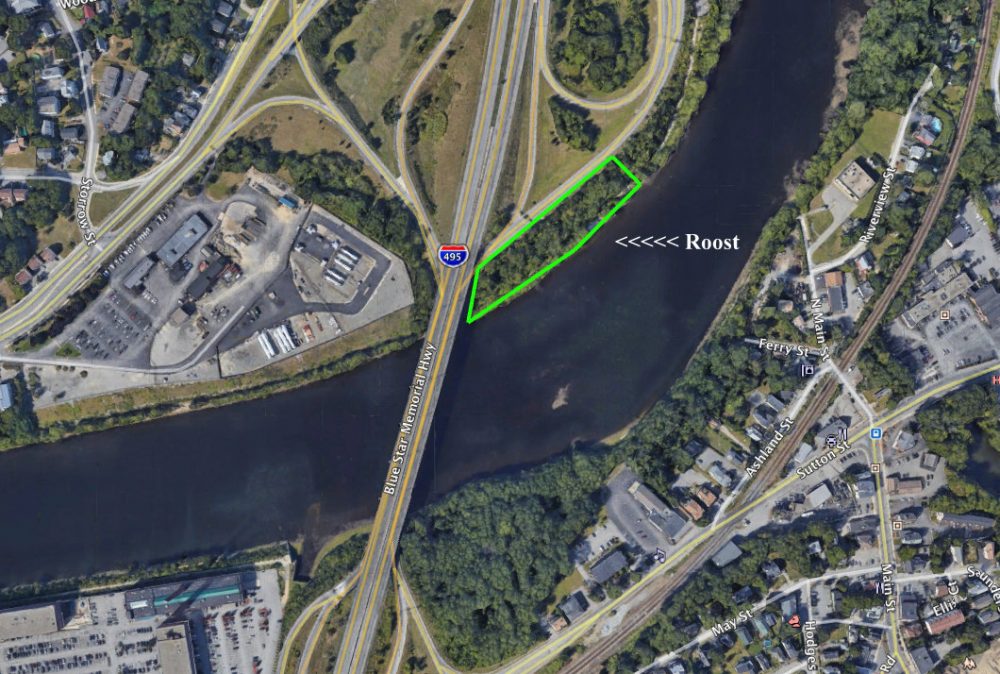 List of photo equipment used for this outing:
Canon EOS 80D; Lens: EF-S 18-135mm f/3.5-5.6 IS   
ATN BinoX 4K 4-16x Day and Night Smart HD Binoculars
Blog post and photos by Craig Gibson, 2019 Crow Patrol, Lawrence, MA