Prior to meeting the Merrimack River Watershed Council group at the Bashara Boathouse, made a pass by the IC Cemetery to look for staging Crows; mostly sunny skies, wind from SW and temp at 39F. Over 300 Crows loitering in extended area, and on the way out nice looks at a Kestrel!  Here is a Crow coming in on a direct glide path!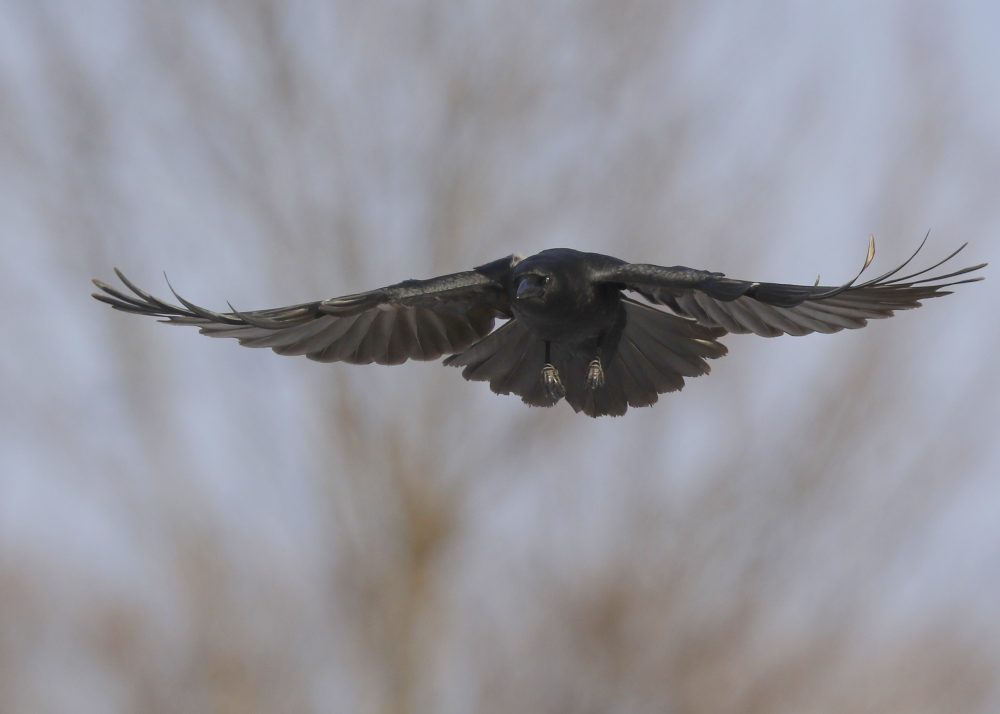 Here are two of those flight shots with great lighting and wings fully extended!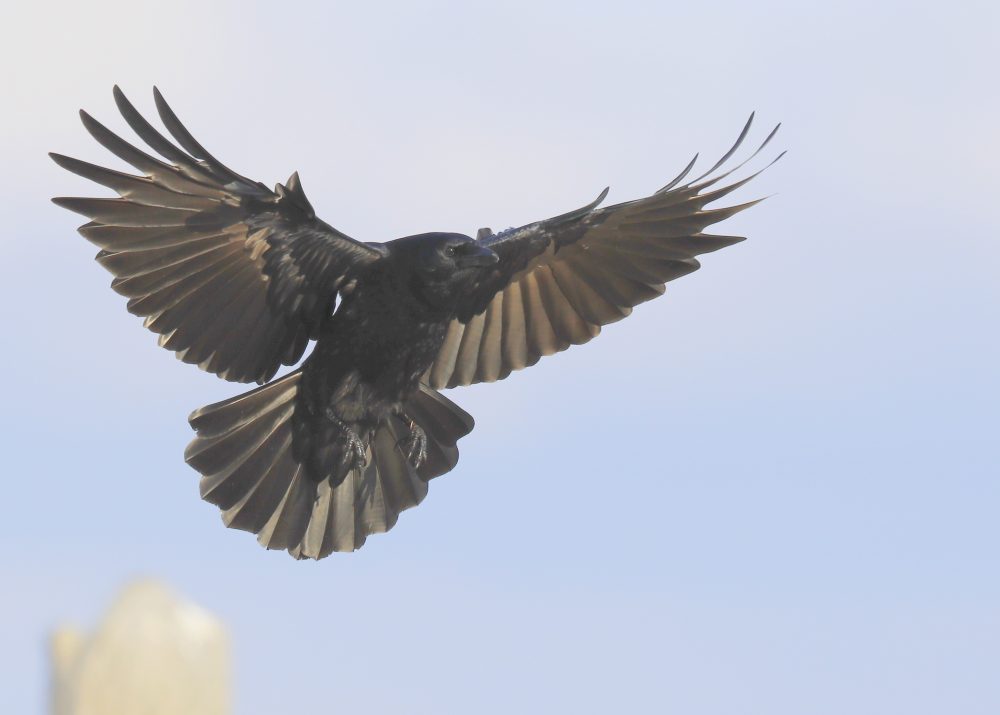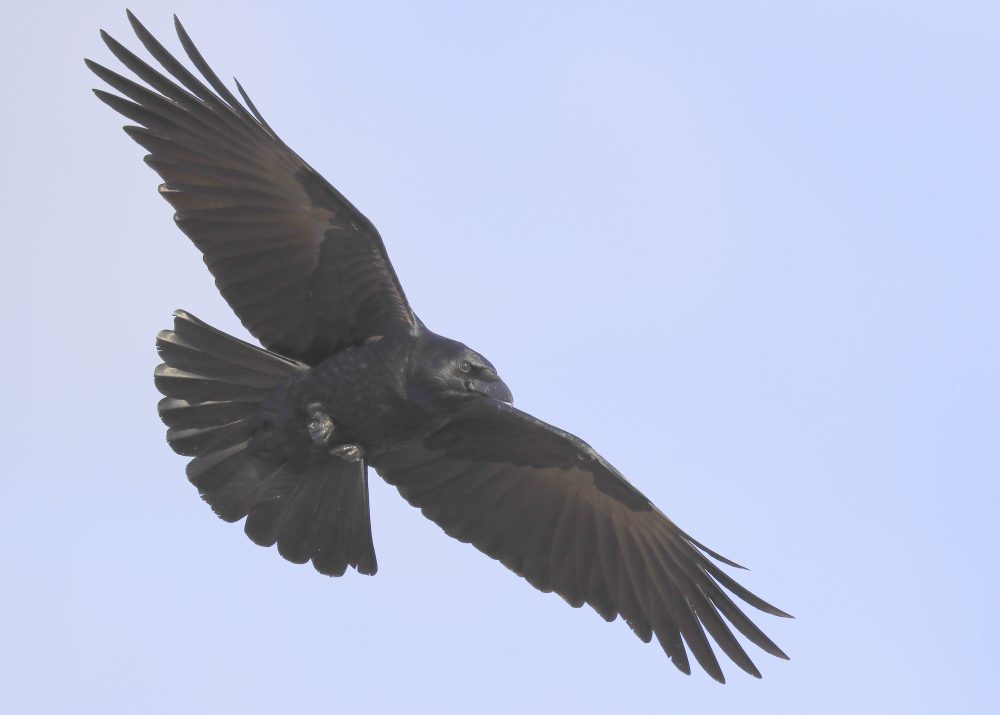 Here is a look at the Crows circling and landing on and near the paved roadway with scattered corn curls on the snow.  The flight action, both circling as well as direct flight path infer landing made for some wonderful photo opportunities!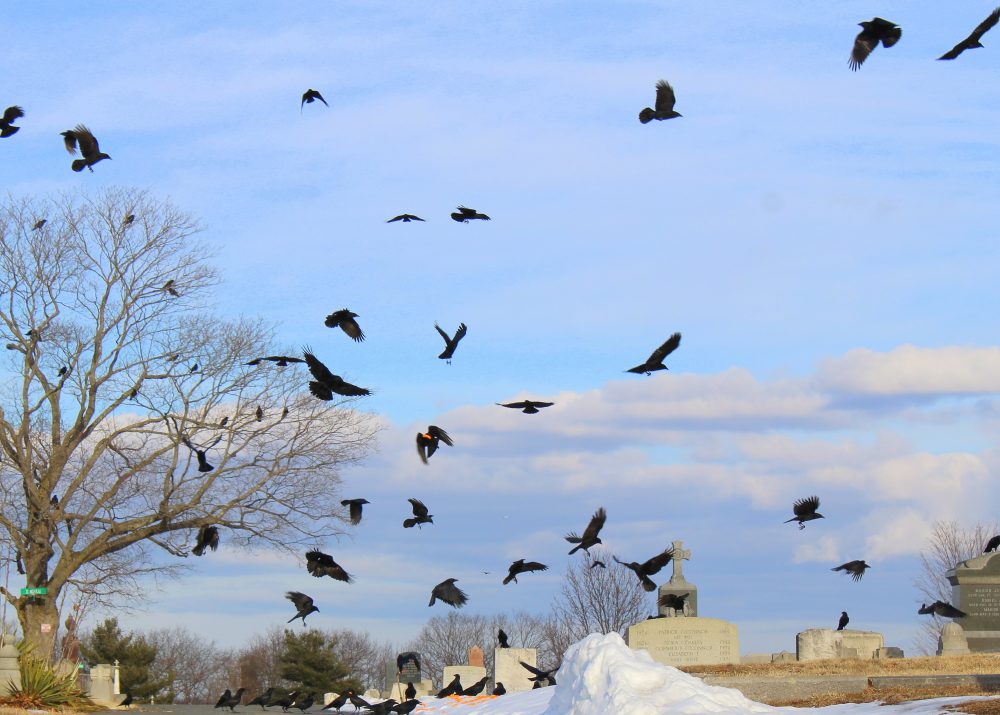 And finally, a nice look at a Merlin perched on a utility pole….what an unexpected treat!