2019 Crow Patrol posting by Craig Gibson
Sunset time at 4:55PM with overcast skies and light snow, fog, and mist, wind from NE at 7MPH, 25F wind chill 17F.  The first stop out on Crow Patrol tonight around 5:25PM, was along Bay State Road on the north side of the Merrimack River.  This location is just to the west of the bridge.  Pulled into a truck depot area; observed and photographed crows out on the ice.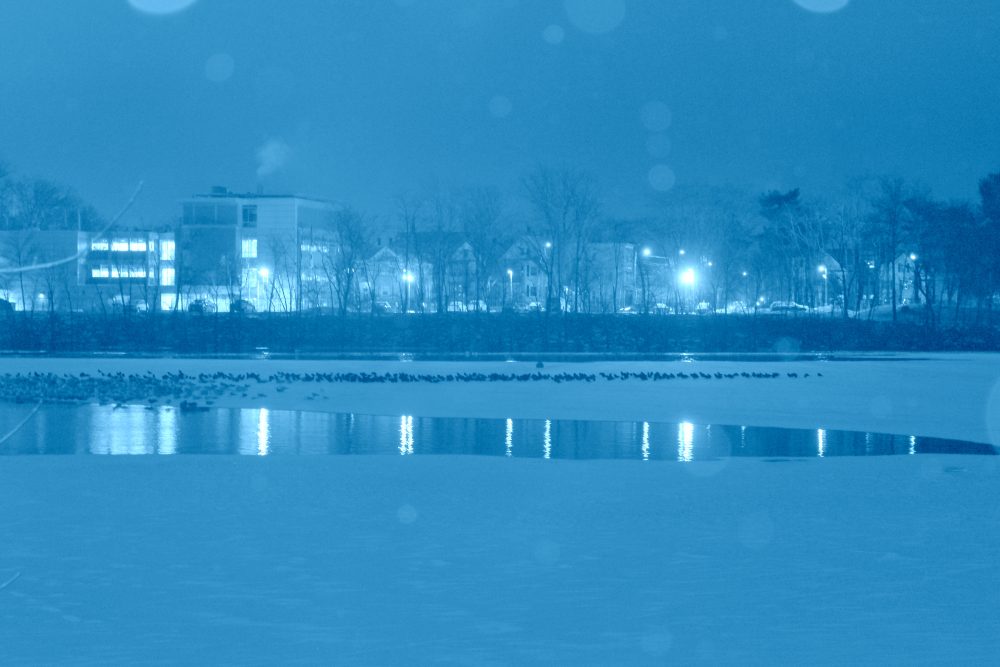 There were small numbers of crows along with many gulls; just over 100 Crows flew over north end of Rt. 28 Bridge in NE direction, perhaps to Pemberton Park.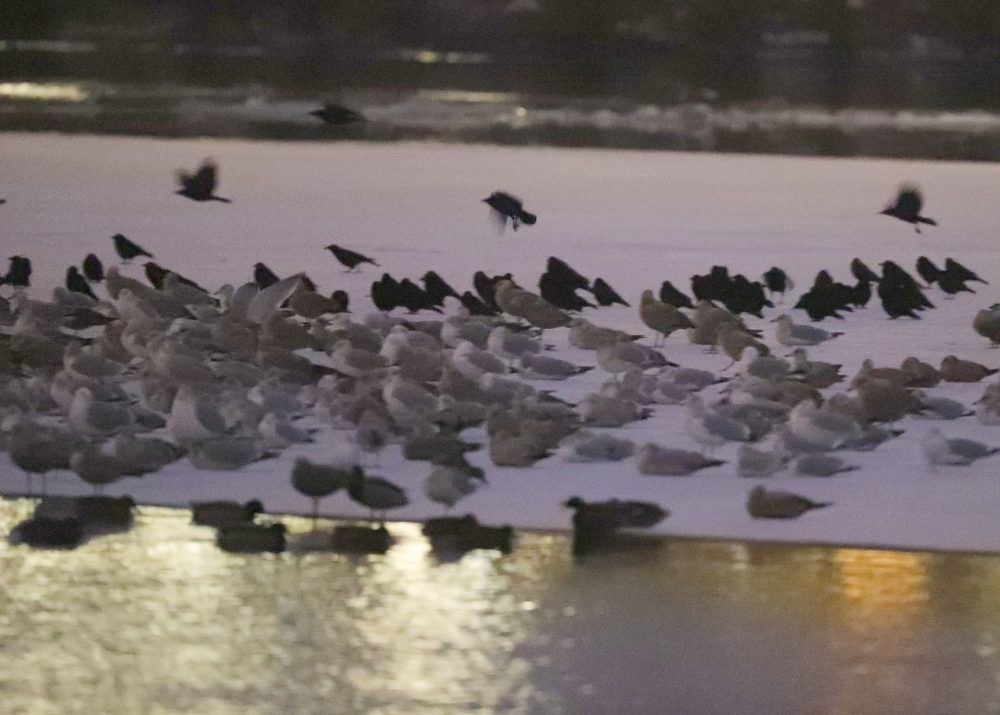 Next stop on Crow Patrol was Riverfront State Park with a view out over the ice and some open water; more small gatherings of crows in the hundreds; departed and headed to the west to the Bashara Boathouse; upon arrival heard much larger number of crows in the trees directly on opposite side of the Merrimack River.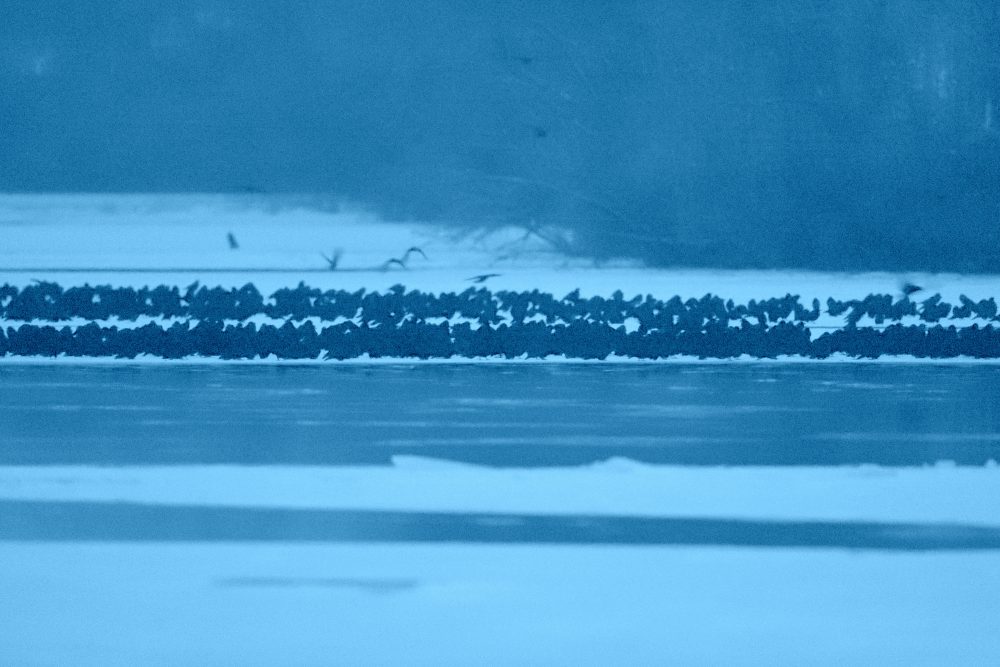 Moved around to the west side of the Boathouse with an open view up-and-down the river; very dark outside and noticed well over 3000 crows on the ice, in and around the edge of open water; observed much larger number of crows perched in the trees on the north side of the river, stretching for 1/2 mile from end to end….WOW!