Sunset time 5:32PM under mostly sunny skies, wind NW at 8MPH, temp at 28F and wind chill 20F
Out on solo Crow Patrol just after 4:30PM for about 50 minutes with first stop in extended Lawrence/Methuen cemetery complex off of Barker St. Initially Crows were seen in Bellvue Cemetery and St. Mary's; then much larger numbers on the hilltop at Immaculate Conception. The Crows were on the ground, perched on headstones; goofing off and vocalizing loudly.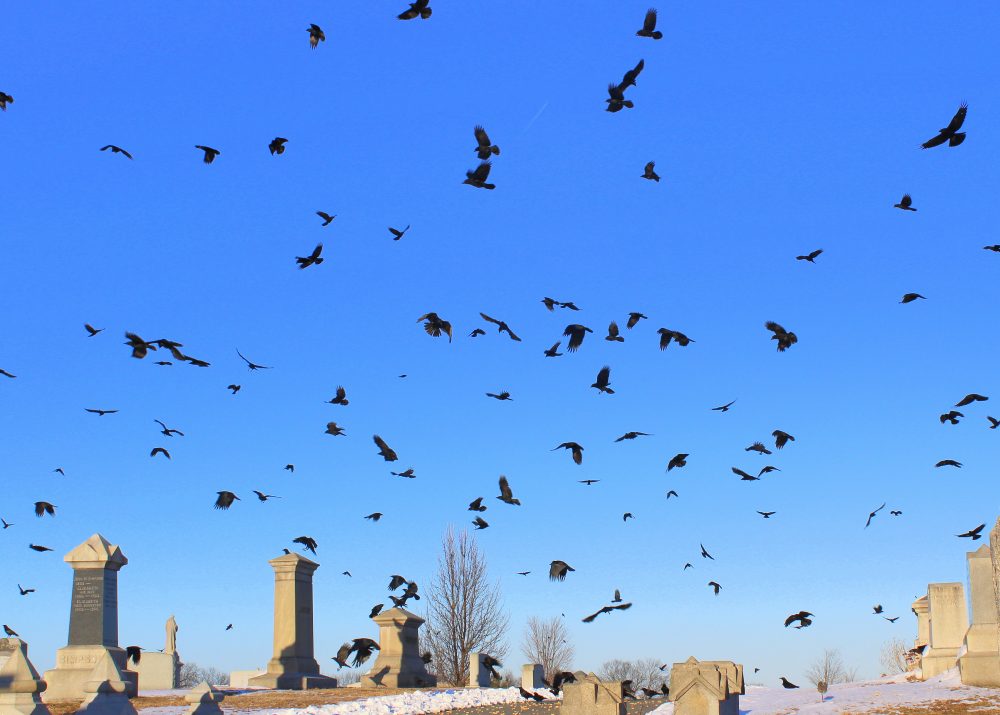 They responded very well to a generous offering of scattered in-shell peanuts, and the flight action picked up quite a bit.  It was fascinating to watch individual Crows while in flight and then as they made various flight pattern turns and prepared to make a landing in spectacular late day lighting!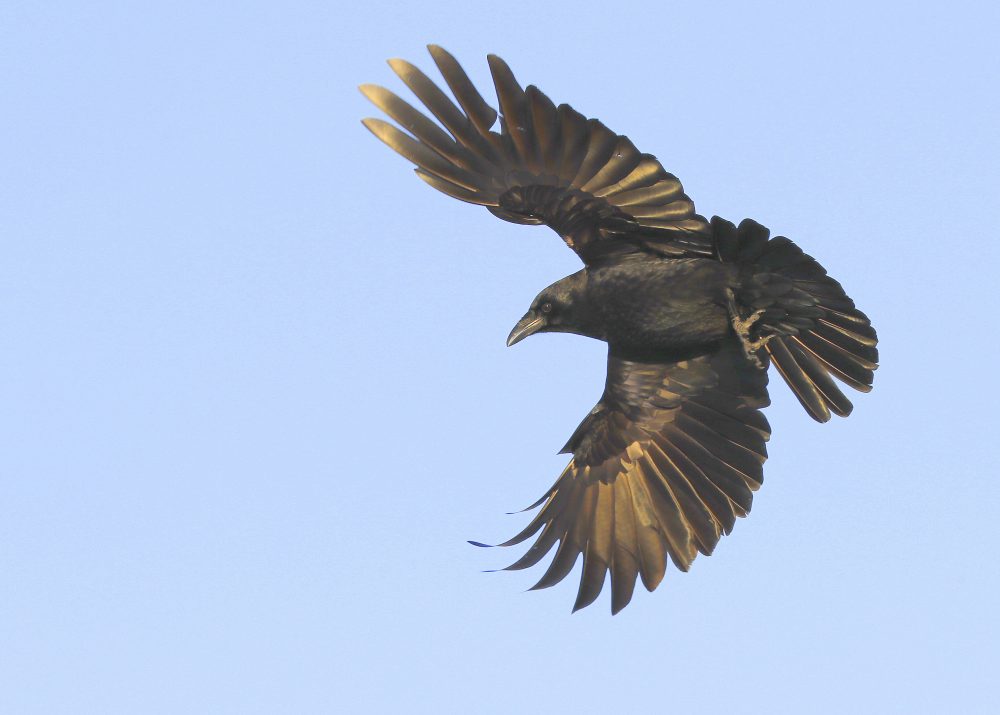 Moved down to Riverside Ave. and stopped at Riverside Apartments between Tower Hill St. and Oregon Ave., for a look out over the Merrimack River. Was able to see Crows starting to perch in trees along the river, on the south side, behind Andover Place apartments.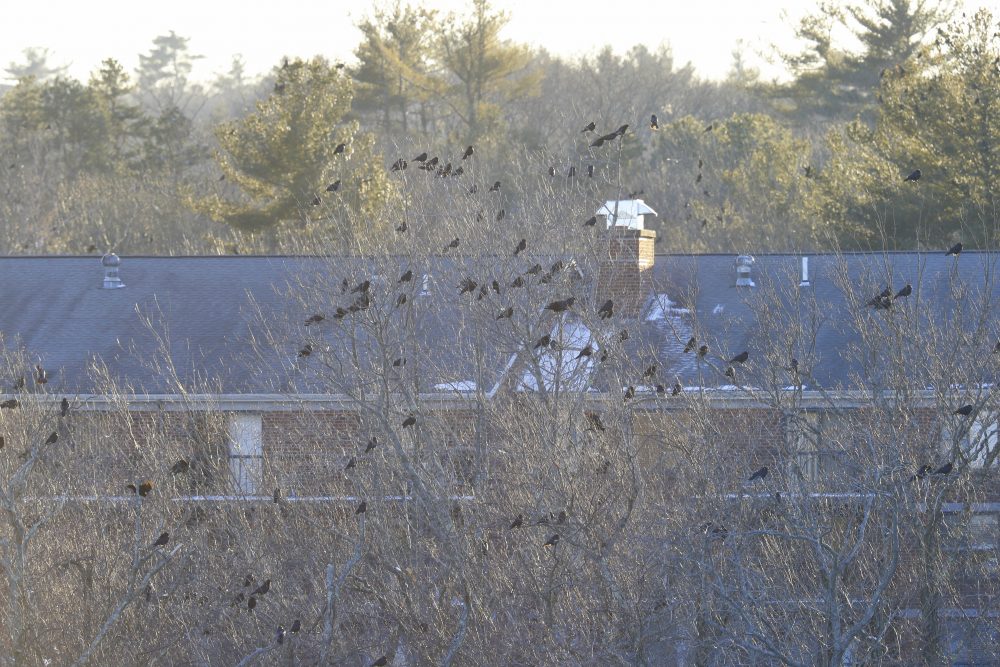 Next, drove westward along Riverside Drive and observed Crows starting to perch in small numbers, in trees on both sides of the street just over town line into Methuen, near Byron Ave.  The crows had made their final roost last night along this stretch and wanted to make initial observations for tonight's roost.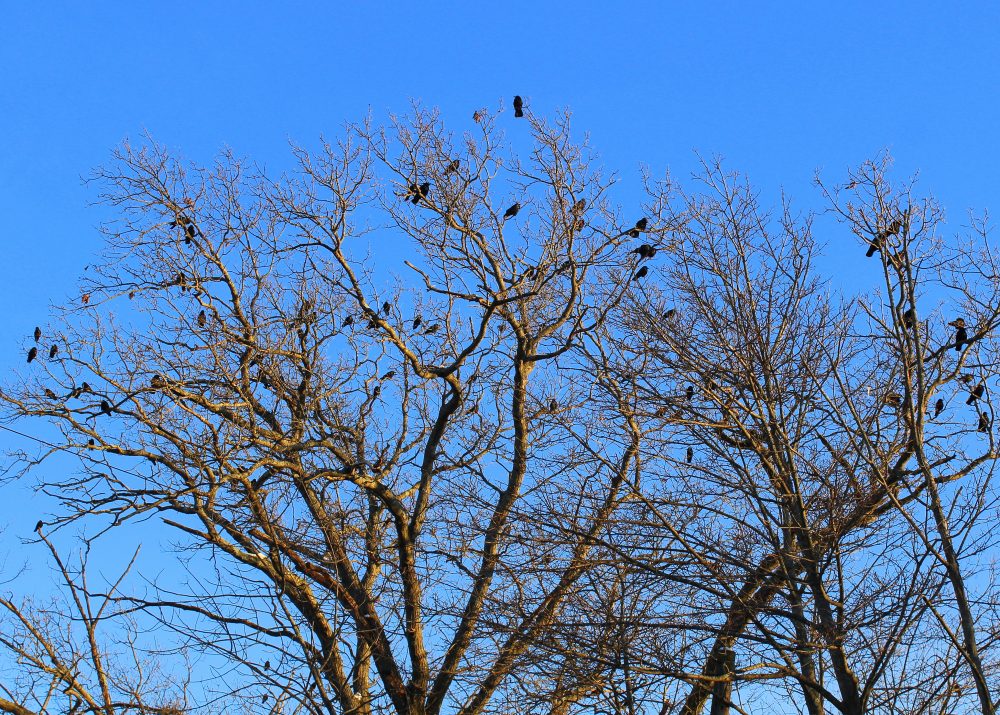 Proceeded to the south side of the Merrimack River to the extended Industrial Way and Bulfinch Drive area and found thousands of Crows, with many moving into trees along the river and making loud vocalizations. Observed a number of upswell movements and other perch shifting actions. Was unable to stay and watch final roost due to Crow presentations at the Boys and Girls Club of Lawrence!