Thanks to Matt Morin from Groundwork Lawrence, had a nice opportunity to meet with members of the GWL Green Team at the Essex Art Center this afternoon.  It is a great group of inspiring young people with a deep interest in conservation and environmental issues.  After providing the Green Team members with an overview, they proceeded out on Crow Patrol, on their own, and observed staging crows off of Andover St. near the Gemline building.  Gemline is headquartered in Lawrence, Massachusetts and has an office in Southern China. The company will celebrate 60 years in business in 2018 and has over 500 employees worldwide. The promotional product industry's premier supplier of bags, business accessories, gifts and writing instruments, Gemline is ranked as one of the industry's largest suppliers by the Advertising Specialty Institute (ASI).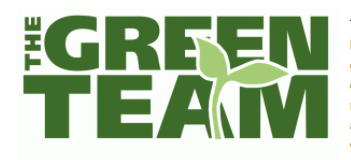 Matt joined the GWL team in July of 2018 as the Education Program Manager and manages the Green Team. He's been delivering experiential programs for over 15 years, is passionate about progressive education and the success of local businesses. He strives to be a networking resource for his community. Matt is an active member of the Association for Experiential Education (AEE) and serves on its advisory committee for the northeast region. He has a long history in non-profit work and an education to match. While at the University of New Hampshire he earned a degree in Community Service and Leadership and worked towards a degree in Outdoor Education.

The Groundwork Lawrence Green Team is a year-round program that offers part-time, paid positions for 40 Lawrence high school aged students each year to help learn about and lead local environmental and healthy community initiatives, grow food, conduct research, raise awareness, challenge their peers to do community service, and participate in hands-on improvement projects throughout the City of Lawrence. The program is intended to promote the protection and restoration of Lawrence's critical ecological systems, natural resources, and public health by engaging teens in advocacy and service-learning efforts focused on the community's parks, gardens, waterways, and vacant open spaces. The Green Team program has dual goals – to prepare Lawrence's youth for a lifetime of environmental and healthy community leadership, and to invest in our community's future and capacity to improve its physical environment.