Sunset time 6:44PM under dark overcast skies with rain and fog; wind from the NE at 6MPH,  and temp at 36F; post and photos submitted by Craig Gibson
Out on solo Crow Patrol near sunset; headed up Reservoir St. from Haverhill St. in search of Crows with first sightings at southern end of Bellevue Cemetery.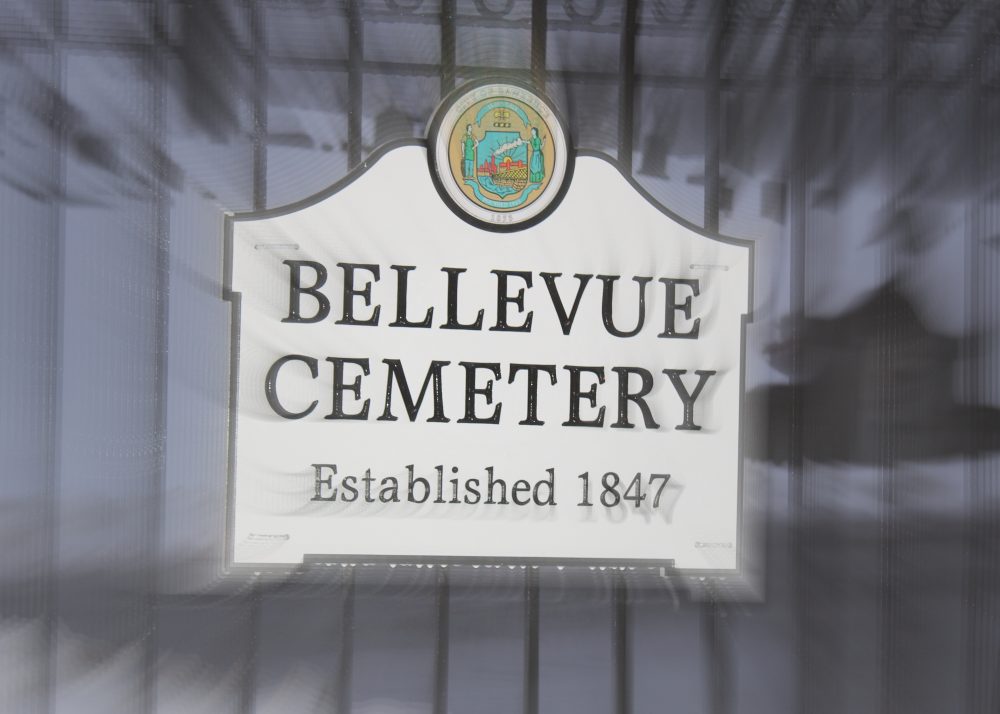 Bellevue Cemetery is a historic cemetery in Lawrence and Methuen, Massachusetts. Established in 1847 and owned by the city of Lawrence, it is the first and principal cemetery of the city and a notable example of a rural cemetery. In conjunction with adjacent cemeteries and Lawrence's High Service Water Tower and Reservoir, it provides part of the small city's largest area of open space. The cemetery was added to the National Register of Historic Places in 2003. Bellevue Cemetery is located in northwestern Lawrence, with a small strip of land in southern Methuen. It is bounded on the east by May Street, and on the north by Barker Street and St. Mary's Cemetery.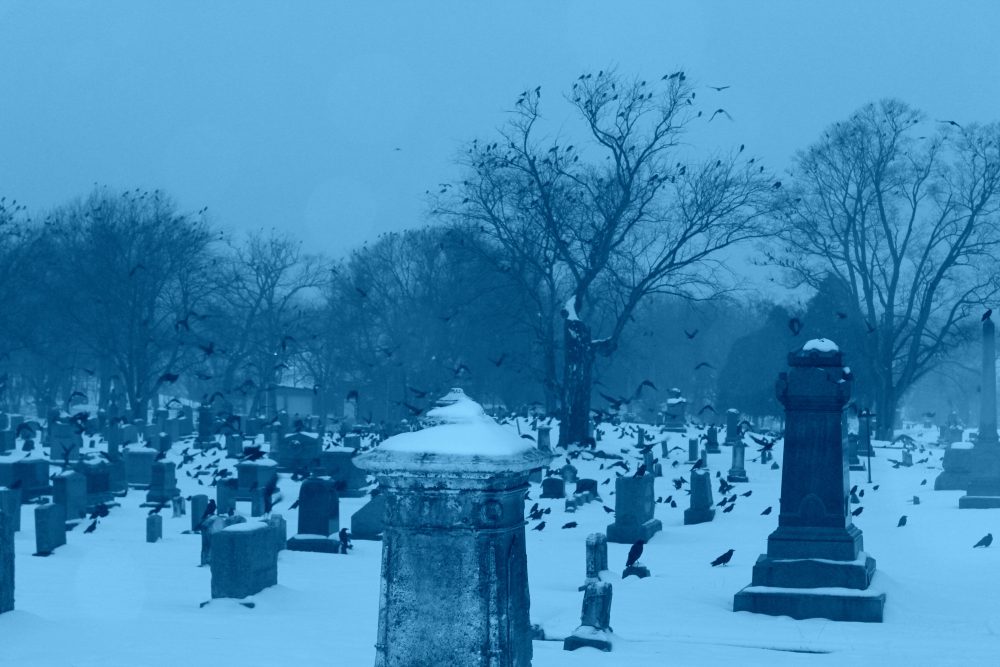 The Crows were seen in large numbers at the south end of the cemetery close to Highgate St. They were on the ground, atop headstones, perched in nearby trees, and also swirling around in playful flight. Between 5 -10 minutes after sunset time, many Crows were seen flying in from the NW and continuing further in somewhat same direction, while the Crows on the ground and those perched already in Bellevue started to pick up and move more to the south.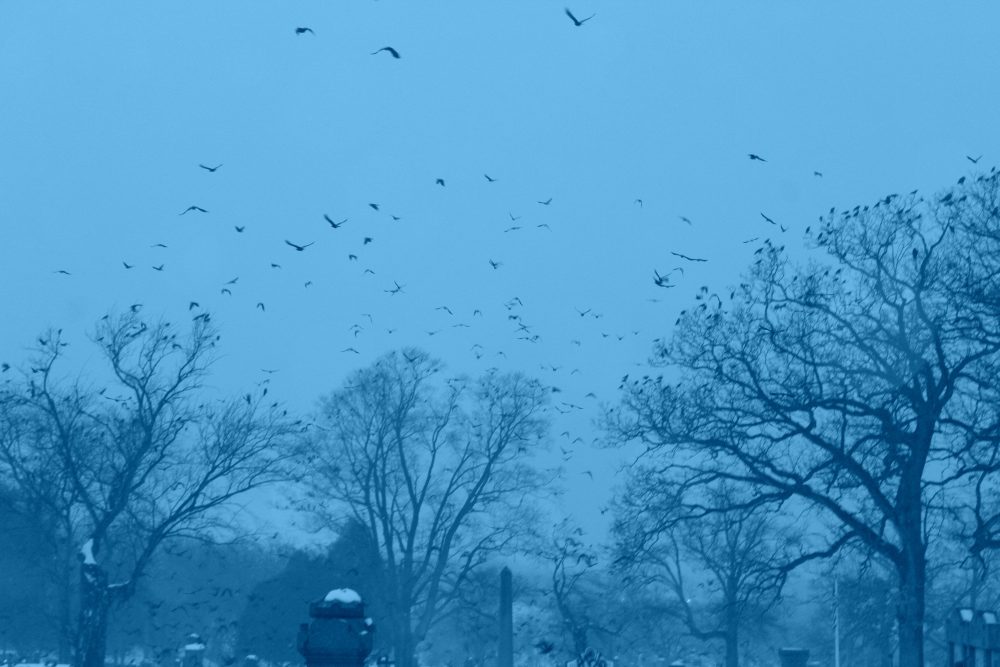 Headed off and found thousands of Crows in the trees just to the south, in and around Haverhill St., between Crescent and Bellevue Sts. and farther down, around Butler St. They seemed to be assembling in a much tighter concentration, and remaining in place once perched.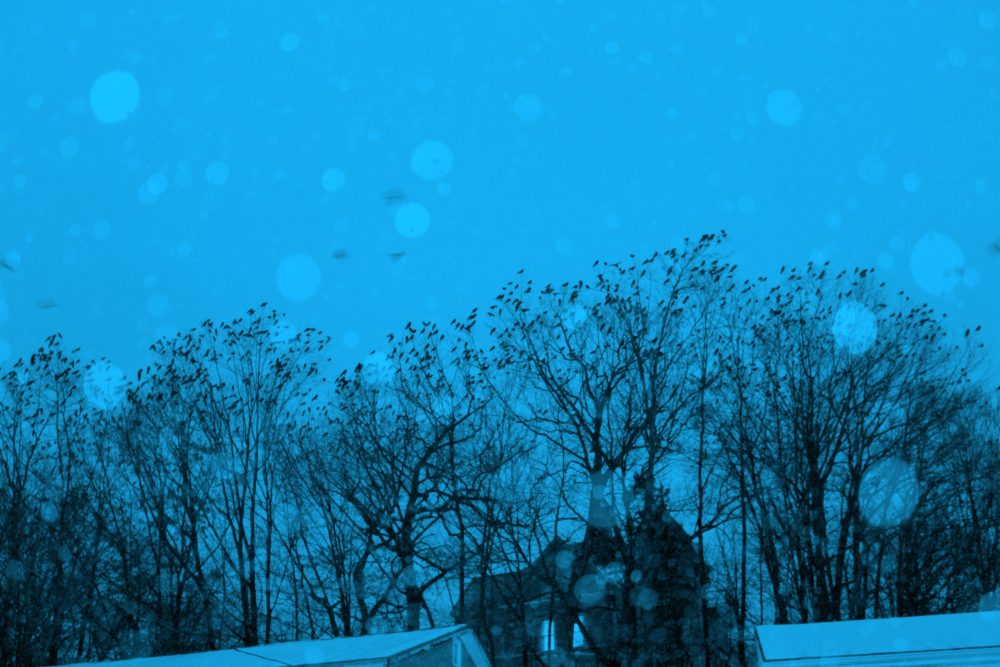 Looked like this area, about 500 yards south of Highgate St., along Haverhill Street would be the final roost area for the night!