Sunset was at 4:56PM under mostly cloudy skies, wind from SSW at 9MPH, temp at 27F and wind chill at 18F, but it felt much colder!
Got started on Crow Patrol with first stop at north end of Rt. 28/Great Stone Dam Bridge. Spent a few minutes observing large number of gulls on the ice and many more above in flight over Dam and beyond to the SE; well over 200 in total; next stop around sunset, was at the Bashara Boathouse, where I joined 4 others observing the Crows already settling on the ice on the Merrimack River. We convened at very NW corner of the Boathouse property, with views both up and down river; below is a general view up river!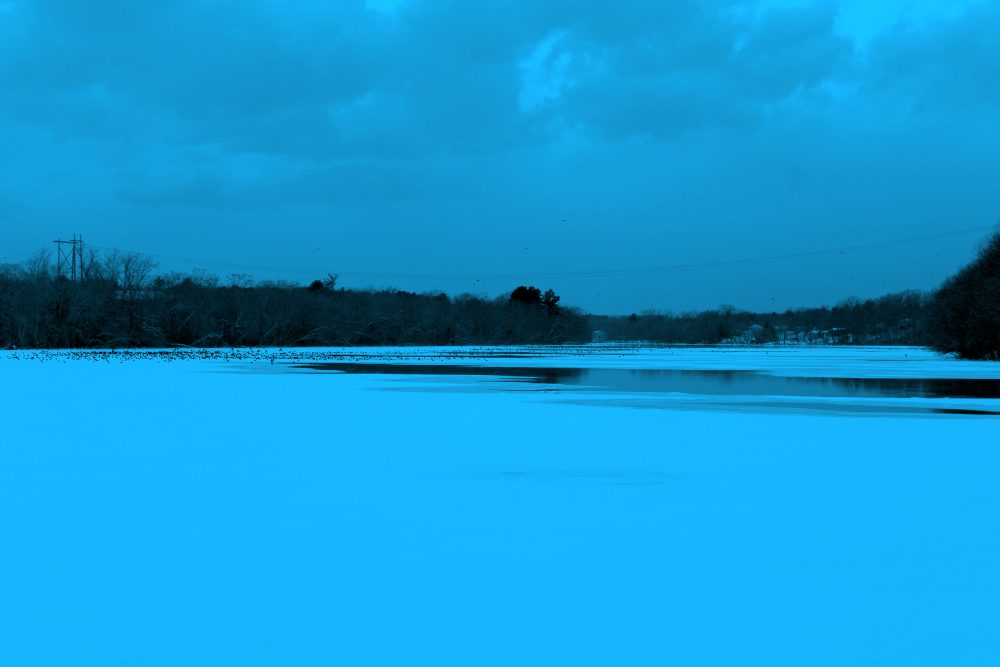 The Crows were clustered in a small but growing group on the ice about 475 yards from the Boathouse, with smaller groupings out to about 1200 yards upriver to the WNW; the power lines that cross the Merrimack River are about 575 yards away from the edge of the Boathouse property, and the distant power line pole located on the far left is about 750 years away.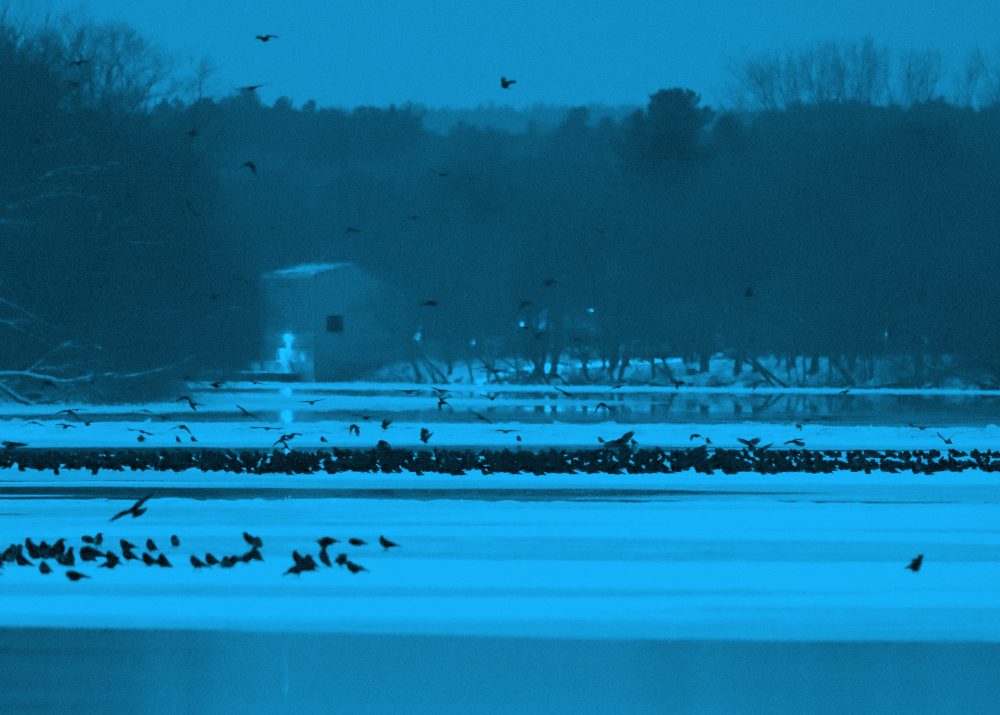 in addition many Crows were seen in the trees along the south side of the river at a distance from 300-500 yards, also west of the Boathouse;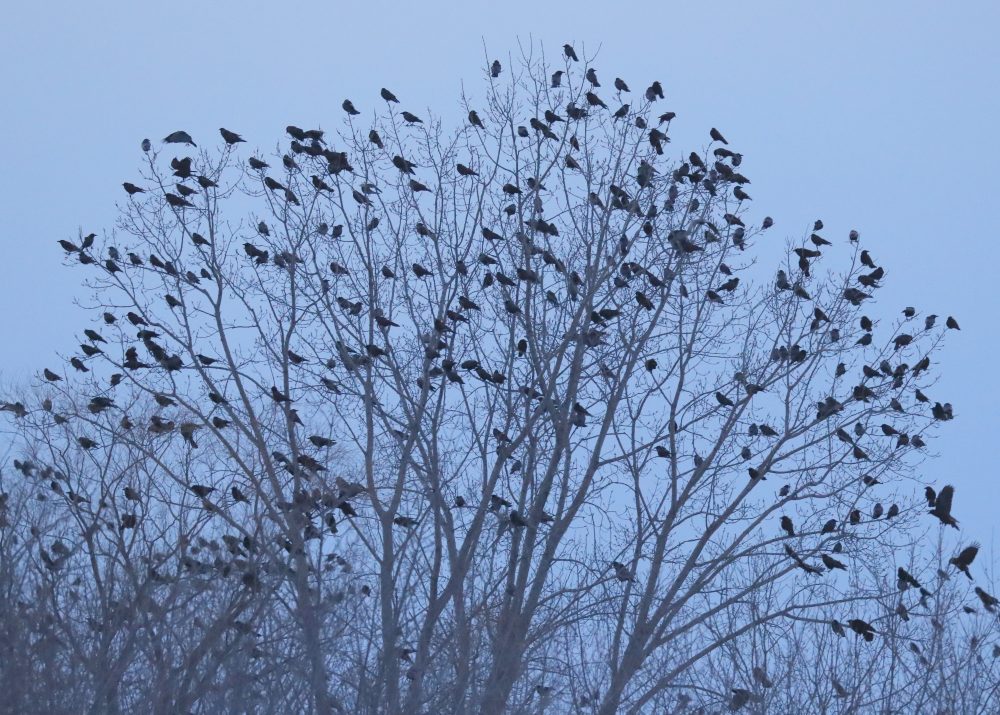 large numbers of Crows kept swarming in and the existing Crows started to move closer from upriver, and those settled on the ice, regularly rose up and settled back down, all of which created a spectacular Crow Show beyond description!  In the two photos below, you are able to see the cluster of Crows at 5:10, about 15 minutes after sunset, and the second photo shows a much denser cluster, which continued well after dark!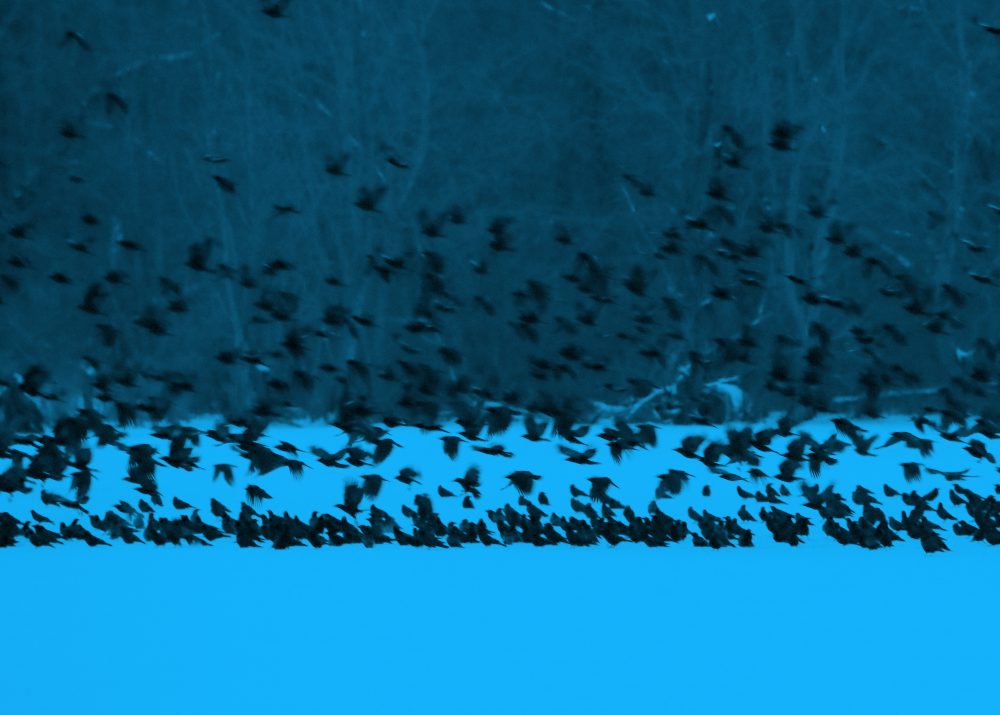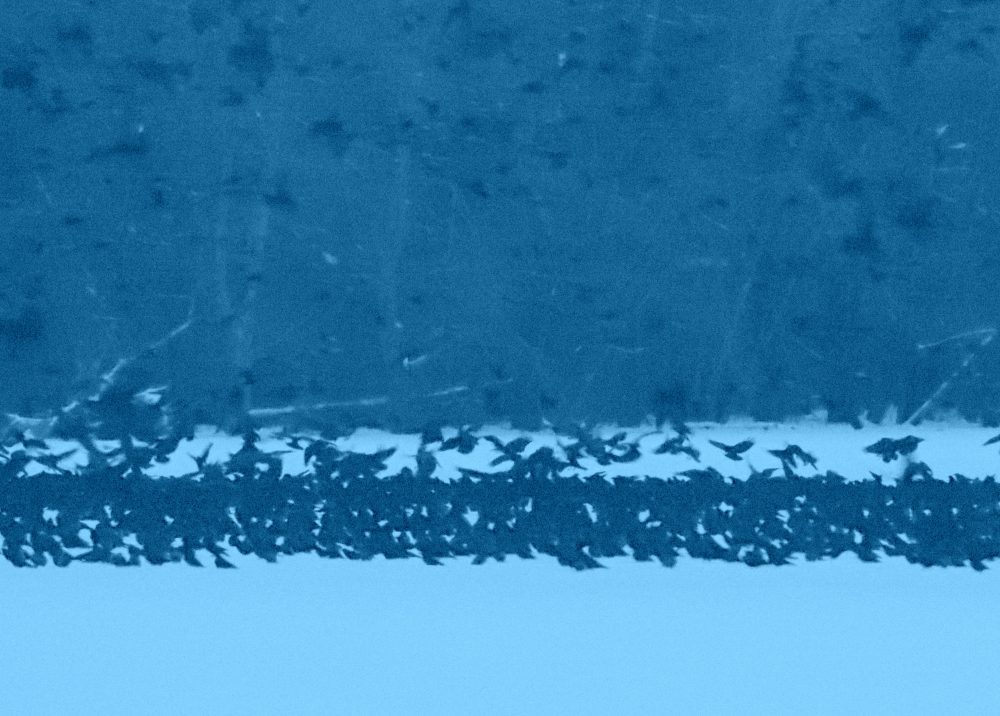 We were joined by Bob Fox and two guests, while Dana entertained two other ladies who had come to visit from Cambridge, MA. Bob Fox suggested the numbers were likely well over 20,000 crows in total!