Conditions: overcast skies, wind W 13MPH, gusts 20MPH, 39F; sunset time 4:11PM
Out os solo Crow Patrol with first stop around the baseball field on Incinerator Road in Lawrence, MA. Large numbers of Crows were seen staging around the extended ball field complex, and atop trees on both sides of Merrimack River. The vocalizing was loud and intense at times. The Crows were mulling around on the snow covered ground and in trees along both the north and south side of the Merrimack River.  At times, they would rise up in a great cloud and then settle back down in same location or nearby.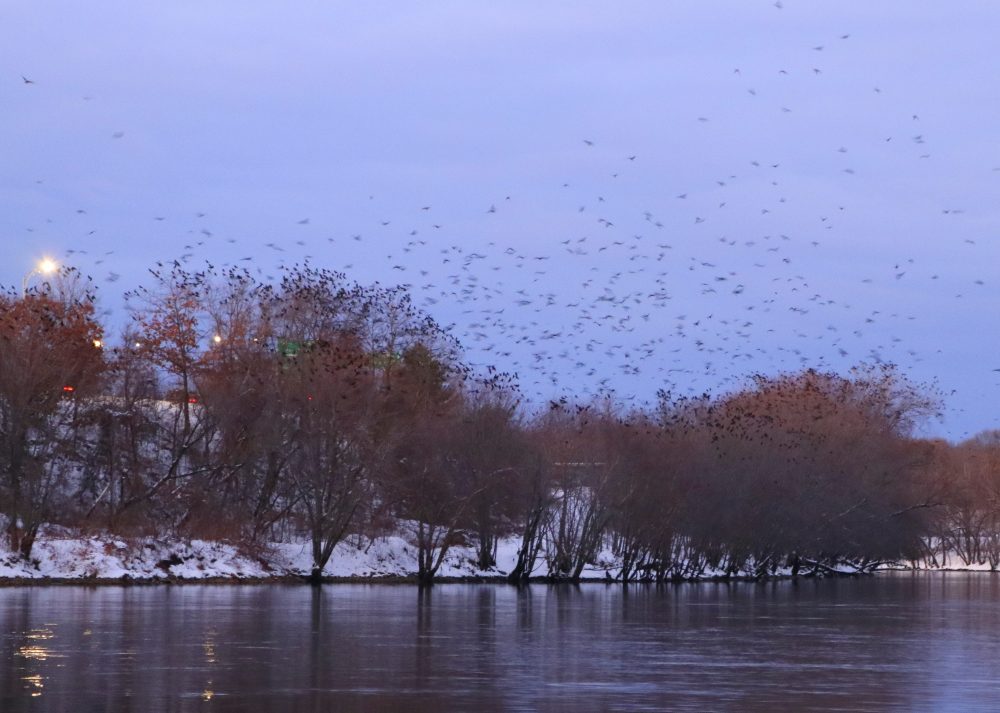 Around ten minutes after sunset time, moved over to the south side of the Merrimack River for a change of views.  Had a nice opportunity to watch the stream of Crows coming in from trees downriver and moving to trees on the north side.  This photo above shows some of that movement as the crows hop and skip their way into the final roost. This has been part of the regular nightly pattern last few weeks.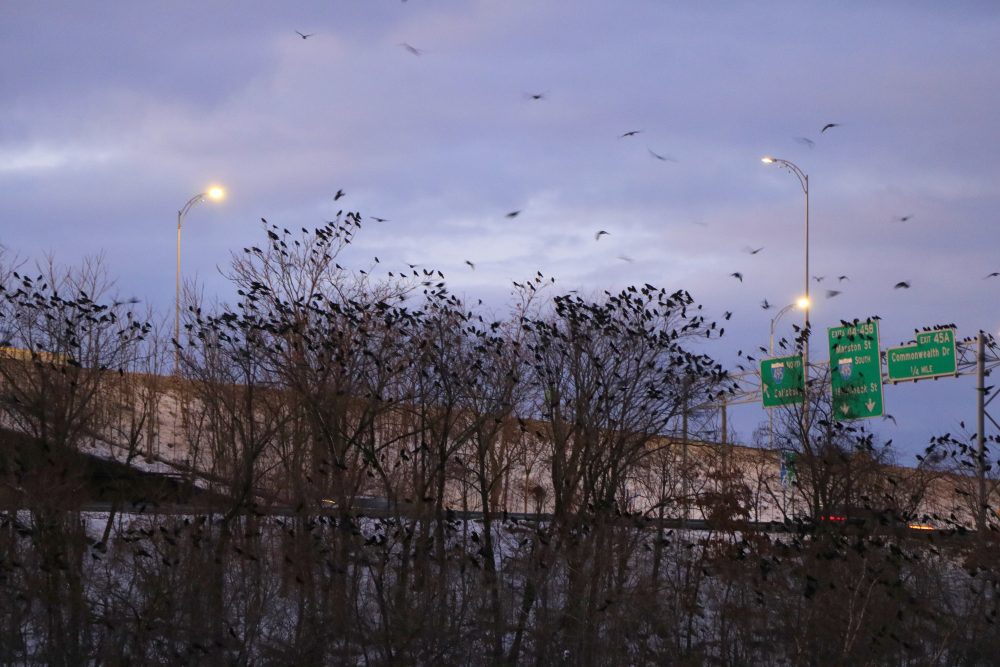 This image shows the Crows in the final overnight roost. Had a chance to return a bit later, around 6:30PM, which was almost 2.5 hours after sunset time. The vocalizations had fallen off completely and when the Crows have settled into the roost, the movement tapers off totally unless there is some type of unexpected disruption.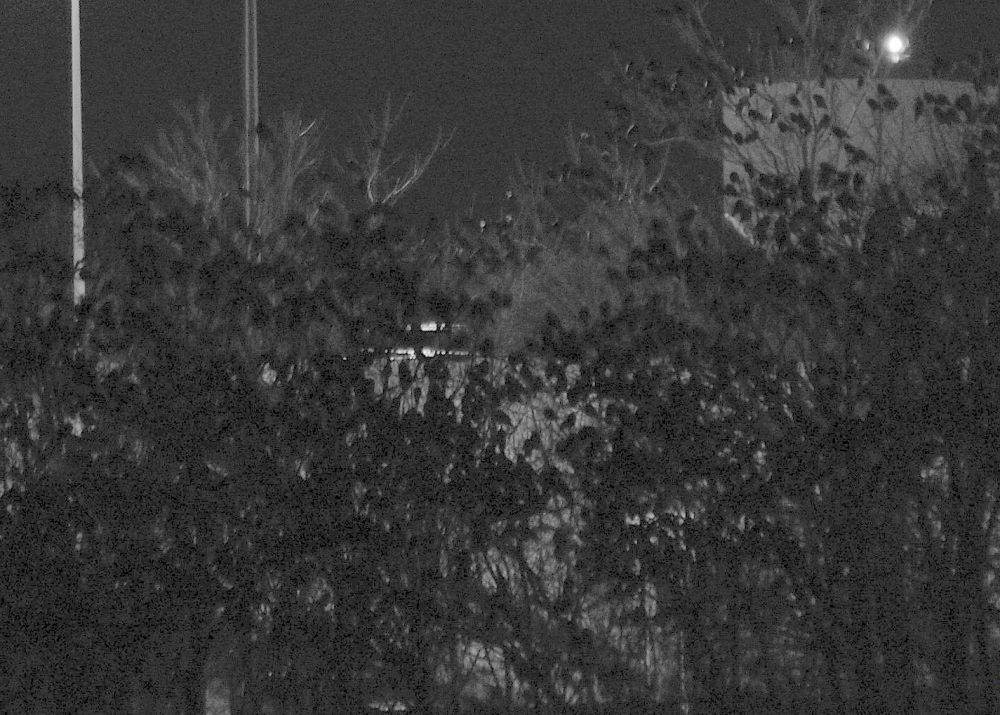 List of photo equipment used for this outing:
Canon EOS 80D; Lens: EF-S 18-135mm f/3.5-5.6 IS   
ATN BinoX 4K 4-16x Day and Night Smart HD Binoculars
Blog post and photos by Craig Gibson, 2019 Crow Patrol, Lawrence, MA