Conditions: heavy overcast skies with light rain, fog, and visibility about 4 miles; wind NW 7MPH, temp at 37F
Out on solo crow patrol starting about 4:30 PM. Earlier in the afternoon crows were seen in pre-roosting aggregations around the south side of Prospect Hill which is located just above and to the north of Marston Street close to the Marston Medical building. An initial survey of the area around Marston Street showed gathering crows that suddenly lifted up and off in a very full flight group at least 1500+ and moved over to swirl in flight above the Merrimack River. At this point darkness was setting in, and given the weather conditions, it was increasingly difficult to be able to see the crows from a distance.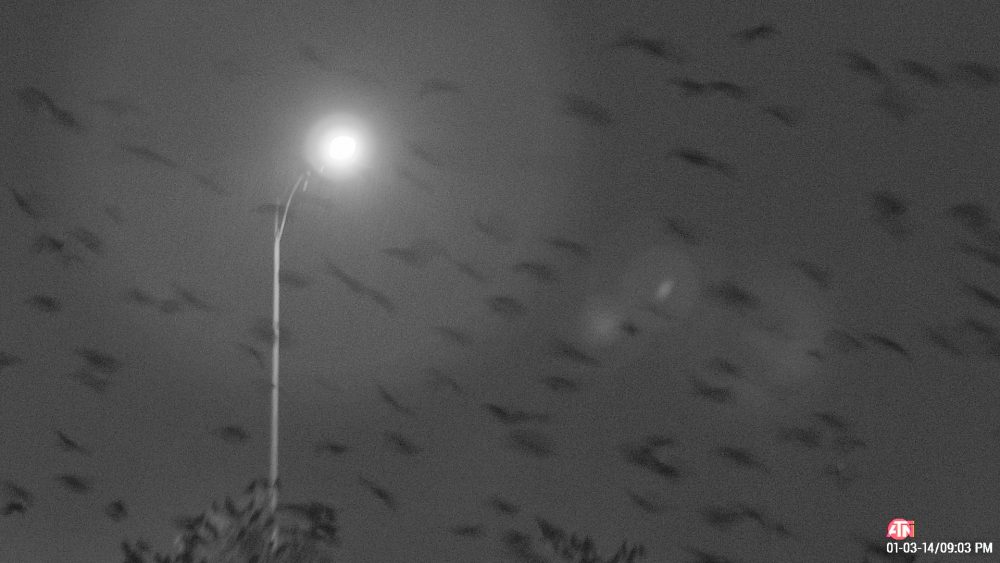 Made a number of stops by the Duck Bridge, the New Balance building, and behind 280 Merrimack St. With the new night vision goggles, was able to observe a large cloud of crows in flight just beyond the north east end of the Rt. 495 Fr. James T. O'Reilly Bridge.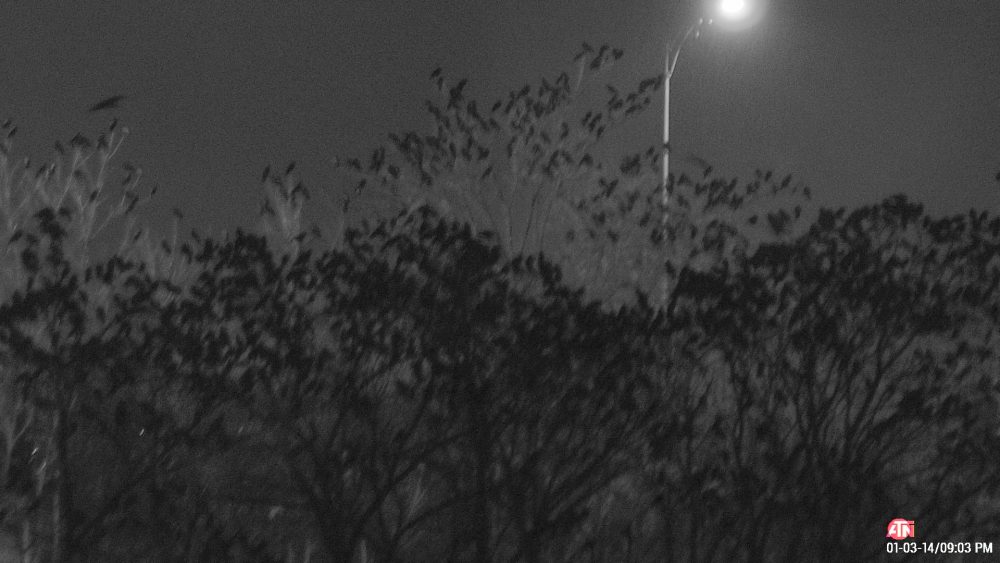 It looked like the very end of N. Main St. in North Andover, might provide a good vantage point up and down the river, over to the ballfields and the perimeter off of Incinerator Road. While scanning east and west along the Merrimack  River, and scouting for any sign of crow activity, initially heard a growing chorus of calls. Was able to see crows and movement against the background of highway street lights, and perched in the crown of trees with sufficient ambient light in the background to be able to better recognize the crows. The were tightly packed and covered the upper 2/3 of most of the trees along the shore just east of Rt. 495 at the north end of the bridge…..yet again, quite a sight on a rainy, cold November night!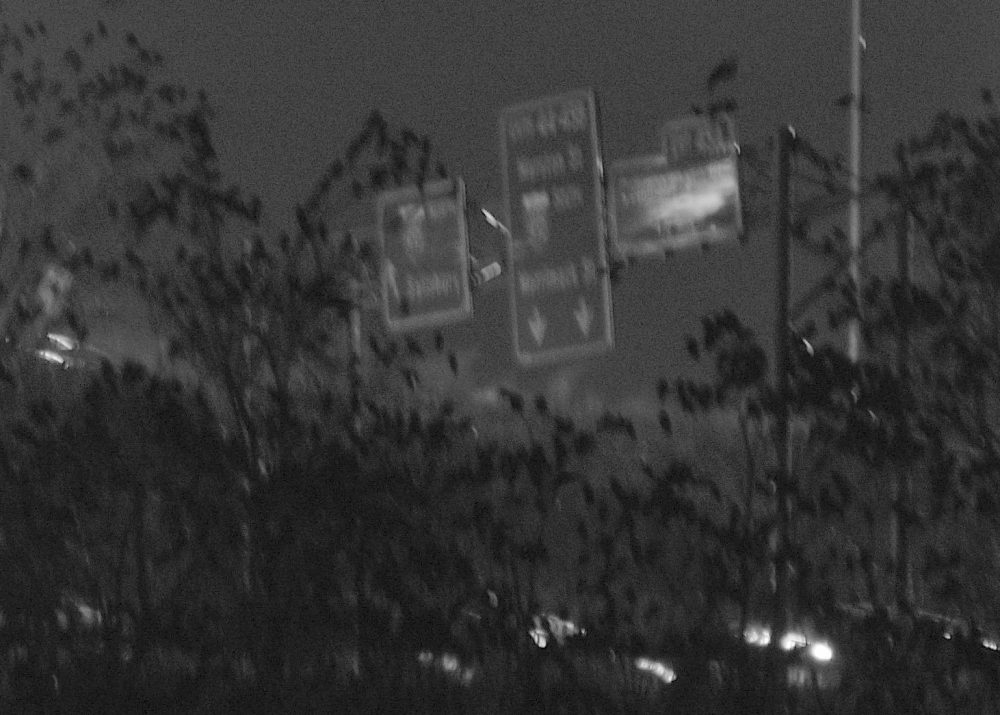 List of photo equipment used for this outing:
Canon EOS 80D; Lens: EF-S 18-135mm f/3.5-5.6 IS   
ATN BinoX 4K 4-16x Day and Night Smart HD Binoculars
Blog post and photos by Craig Gibson, 2019 Crow Patrol, Lawrence, MA