Sunset time 5:36PM; mostly cloudy skies, wind SW 10MPH, temp 39F
Crows and Cocoa night with a wonderful group hosted by the Merrimack River Watershed Council; special thanks to Lara Mataac for all of her organizational efforts and also to MRWC Executive Director, Rusty Russell. The turnout was just over 50 people, another record turnout, to watch the Crows starting around 4:45PM; the staging action, as seen from the Bashara Boathouse, was very light with a number of Crows flying by from east to west, then assembling on trees up river by International Way;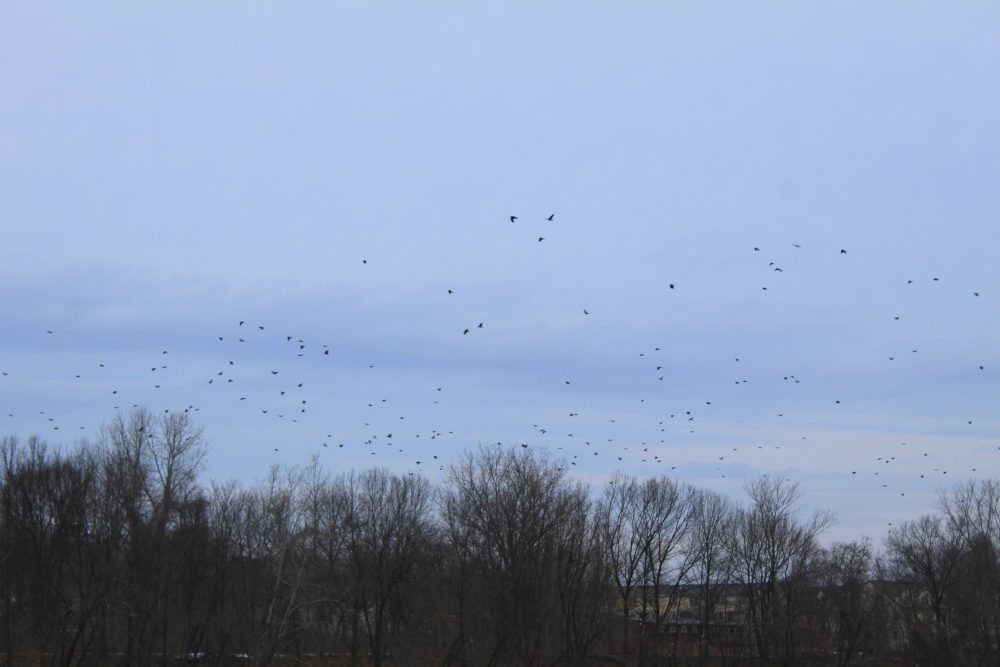 We also observed two subadult Bald Eagles in flight over the Merrimack River.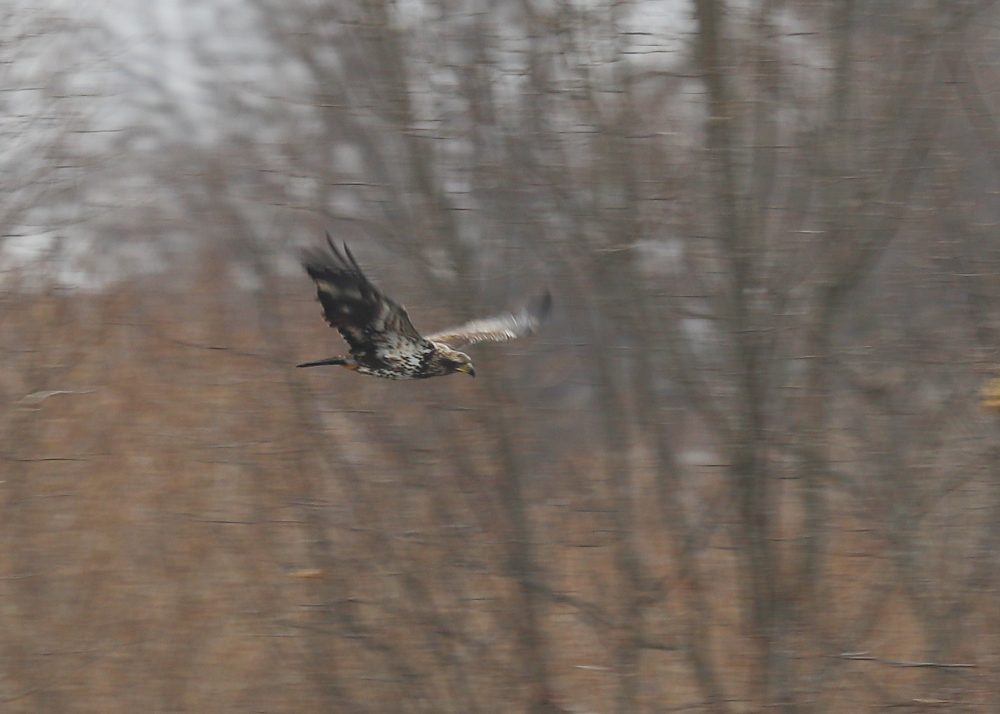 About 10 minutes before sunset, the Crow action picked up steam with Crows streaming in downriver, from the north and heading towards Riverfront State Park; on the way to Riverfront, passed by Fallon St., behind Everett St. on the left, and discovered swarms of Crows!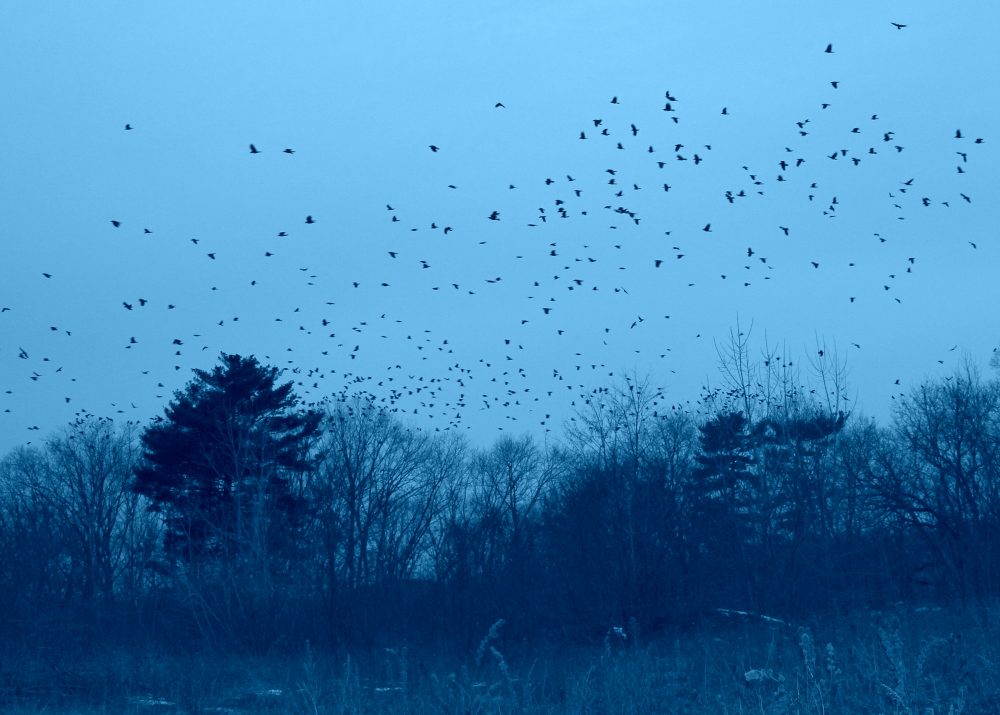 Many attendees in the group moved down towards RSP to catch more of the incoming flight action and loud vocalizing. At Riverfront State Park, we observed many swarms of Crows, upswellings and resettlings: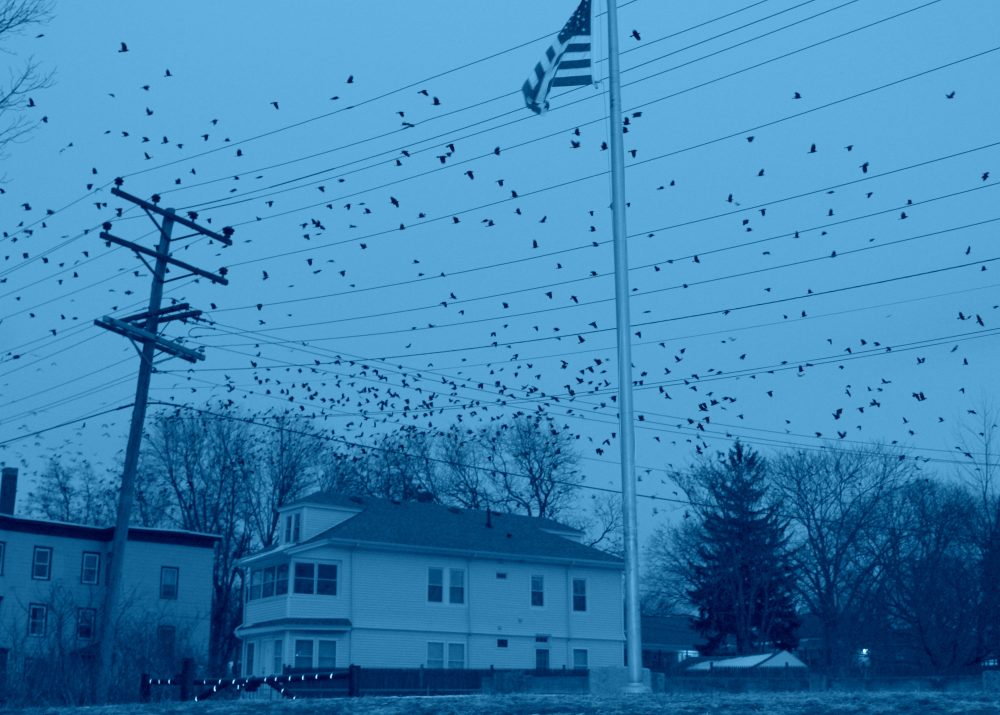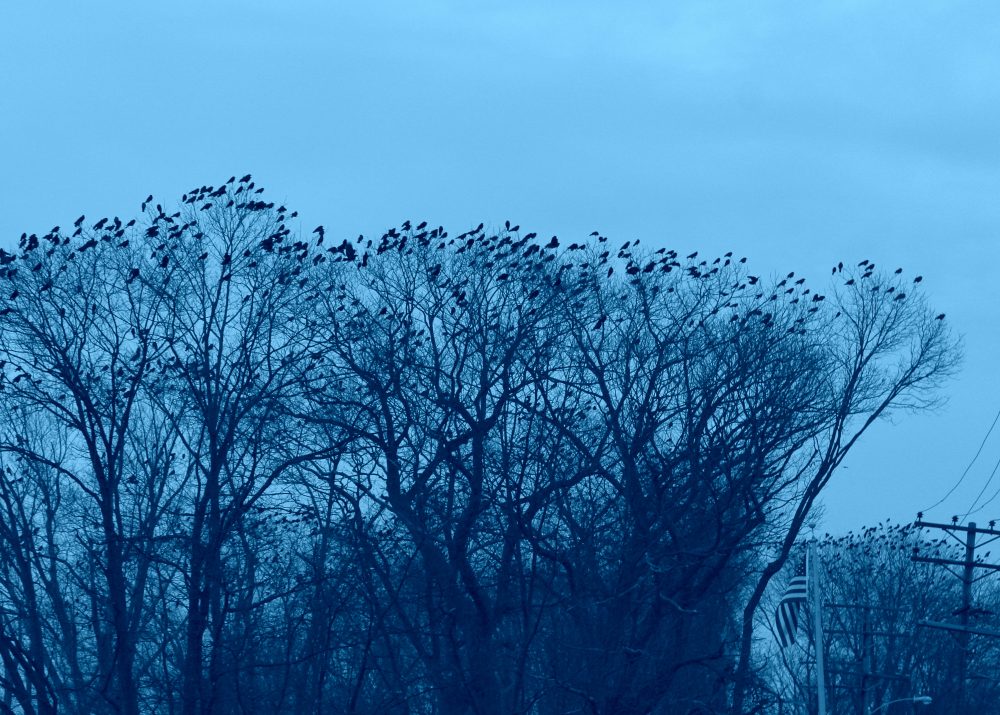 Most of the Crows started moving into the final roost, in and around the north side of Rowe St. between Burke St. and Newton St., as well as in many other nearby trees down to Salem St. Here they are moving in large numbers, behind the trees, shifting position yet again!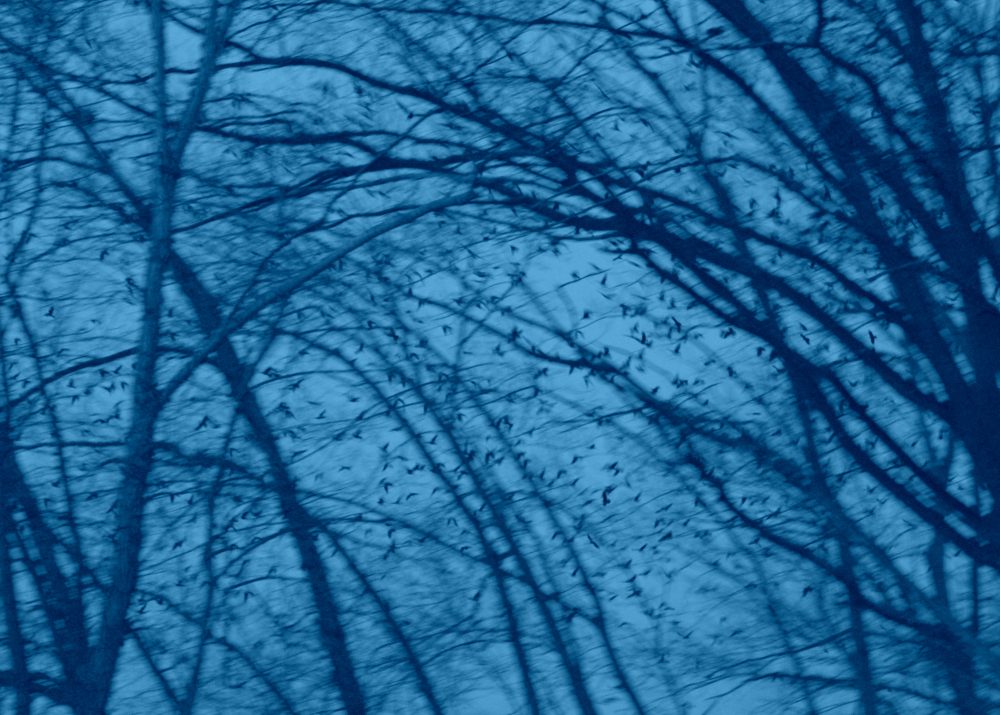 And finally, a look at the Crows settling into the roost almost 30 minutes after sunset!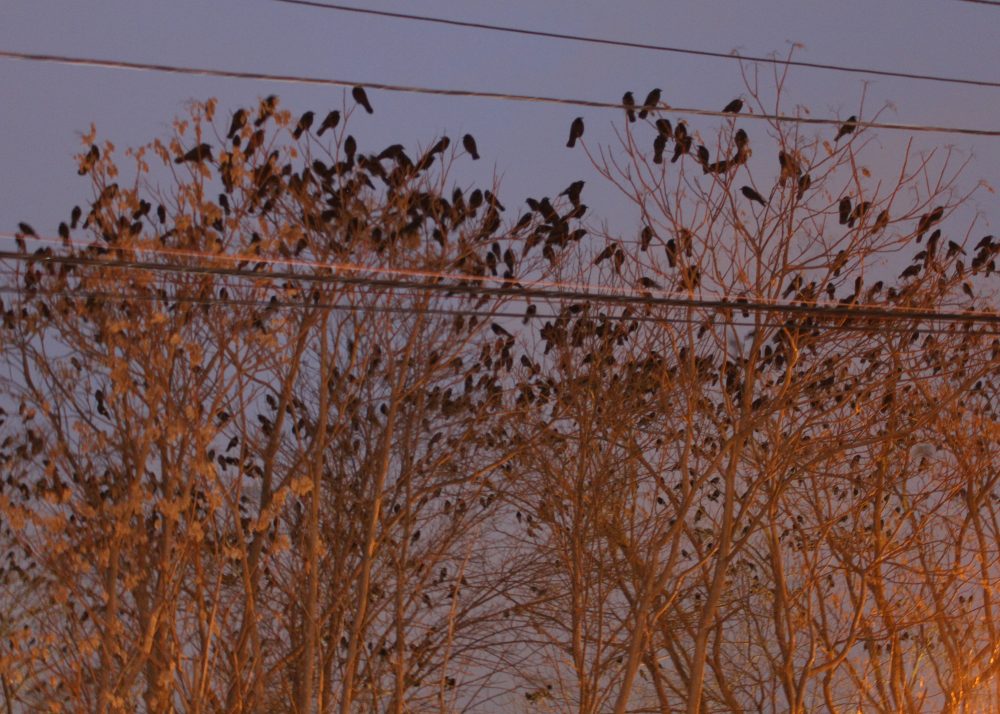 Another amazing gathering of our wintering Crows!