2019 Crow Patrol posting by Craig Gibson
Out on Crow Patrol just after sunset at 4:52PM under fair skies, with light wind from the north at 3MPH, and temps at 25F. The photo below shows the view from Riverfront looking over the ice with a group of Crows, in NE direction towards the trees behind Bay State Road, the north end of the Great Stone Dam, and the Verizon Cell Tower in the distance.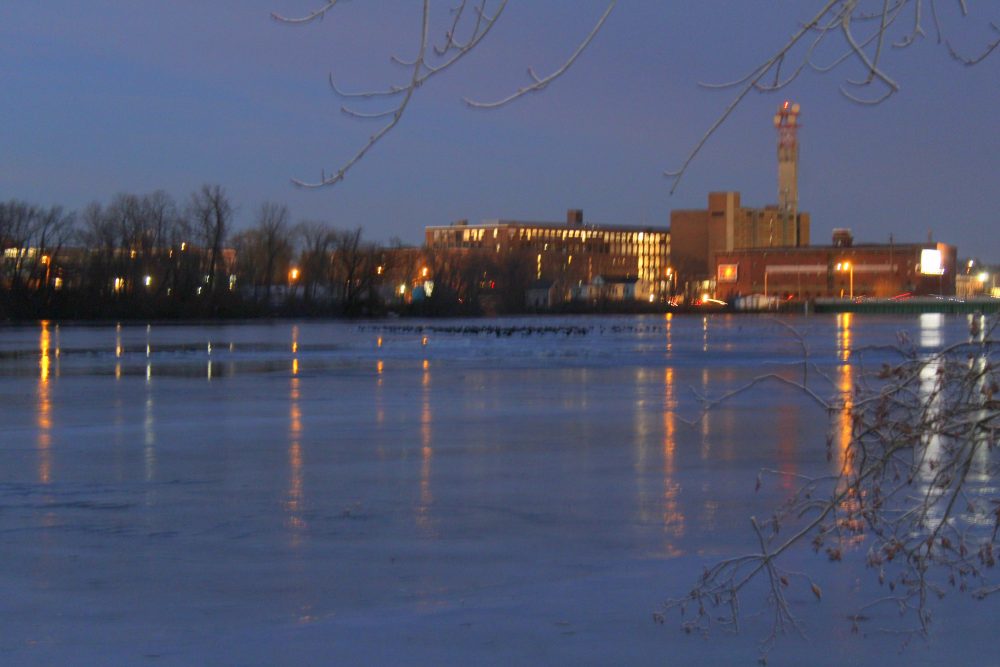 Met up with Dana and Bob at Riverfront State Park almost 30 minutes after sunset; swarms of Crows over the ice and above the river; many then going to perch in trees along opposite shore and on the ice; watched swarms above trees and then in flight back up river!  Left for a few minutes to check out action at Bashara Boathouse, but the only observations were quieter Crow vocalizations coming the from trees on the north side of the river.  The directors of the Crow Patrol remained warmly inside their trusty Subaru!