In an effort to observe one of the nearby staging areas, stopped by the Immaculate Conception Cemetery complex in Lawrence for about 45 minutes under mostly sunny skies, wind from the NW at 8MPH, and temp at 42F. The cemetery is one of many proximate staging, or pre-roosting locations where the Crows gather in larger numbers prior to movement towards the final overnight roost.  This location has been used regularly during this winter season and is located just under 1.5 miles from the overnight roost along the north side of the Merrimack River.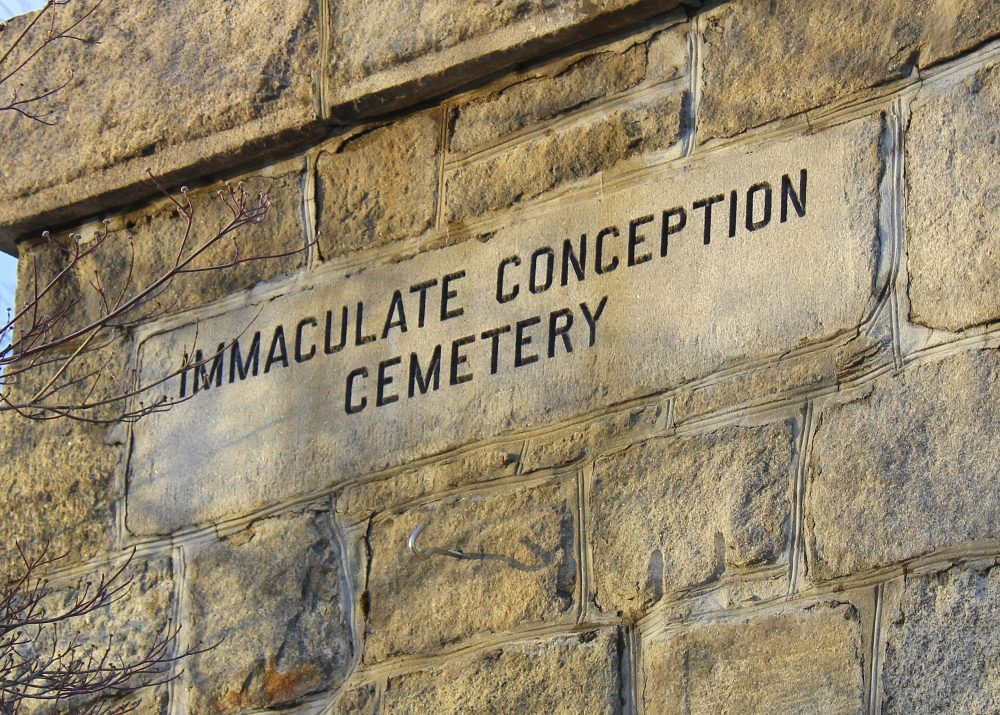 The cemetery is important in the history of Lawrence as the city's first and only municipal burying ground. A host of prominent industrialists, politicians, educators and civic leaders are buried here, many of whom were instrumental in the establishment and growth of Lawrence. In addition, the work of area artisans is represented in the gravestones, monuments, fencing and buildings that contribute to the cemetery's significance. St. Mary's/Immaculate Conception Cemeteries, which lie adjacent to Bellevue, were established in 1847 to serve a growing Catholic community. Today these two adjacent cemeteries cover 250 acres in Lawrence and Methuen.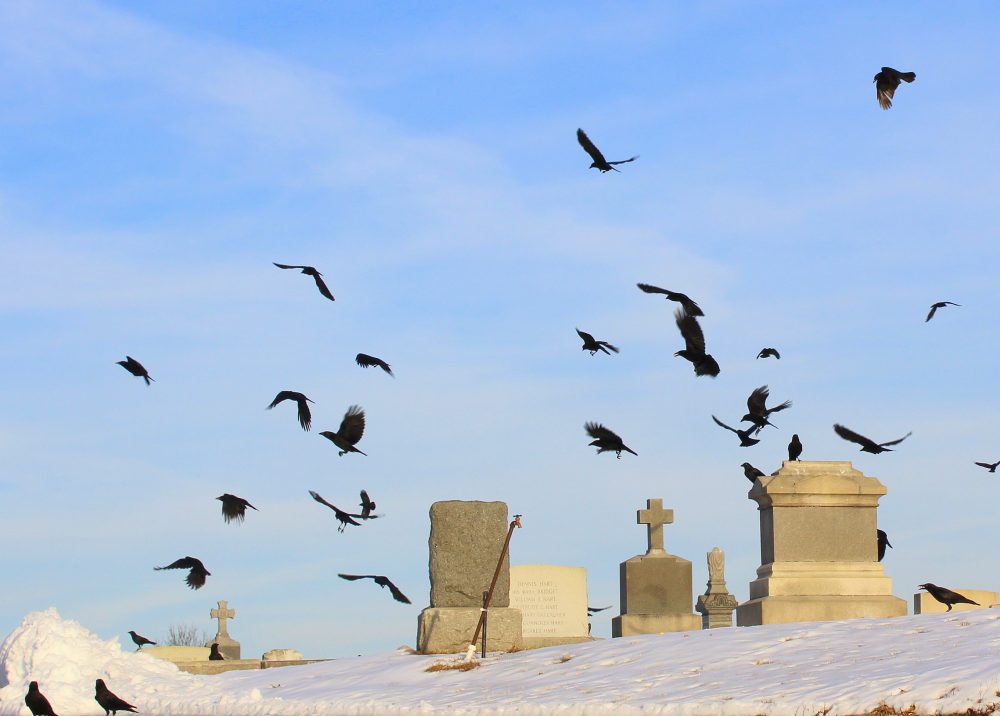 Over 1000 Crows loafing around cemetery grounds in pre-roosing aggregations. Shared peanuts in the shell by sprinkling them on the snow and ground; Crows love peanuts and this food offering attracted immediate attention from hordes of Crows; they were very cautious at first, but then became more comfortable. It was quite a show!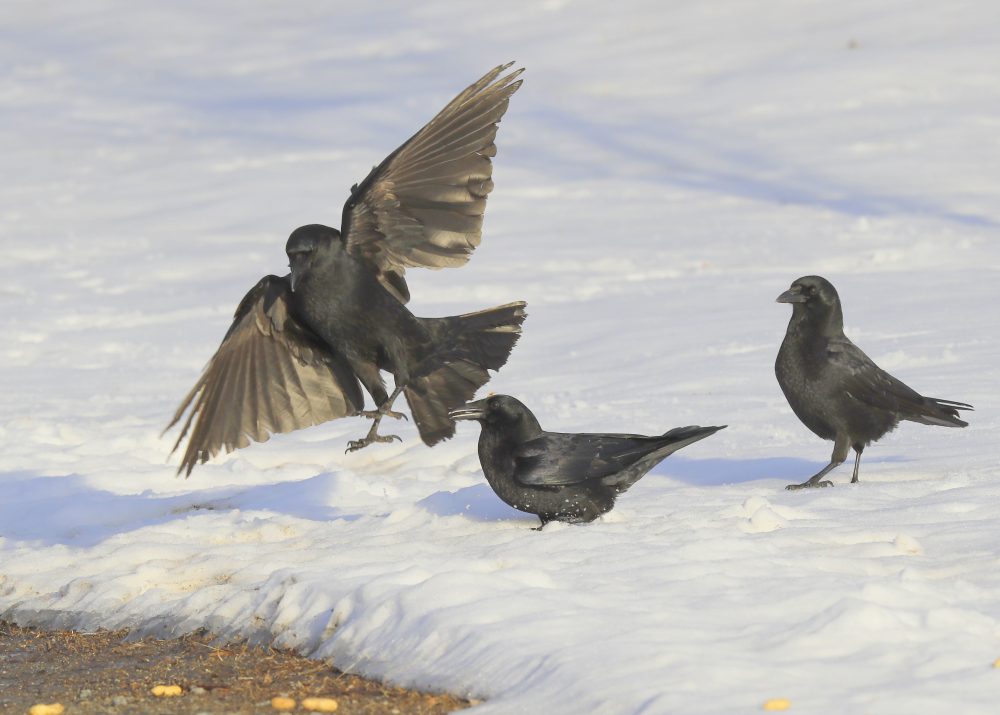 The crows are ever playful in all things!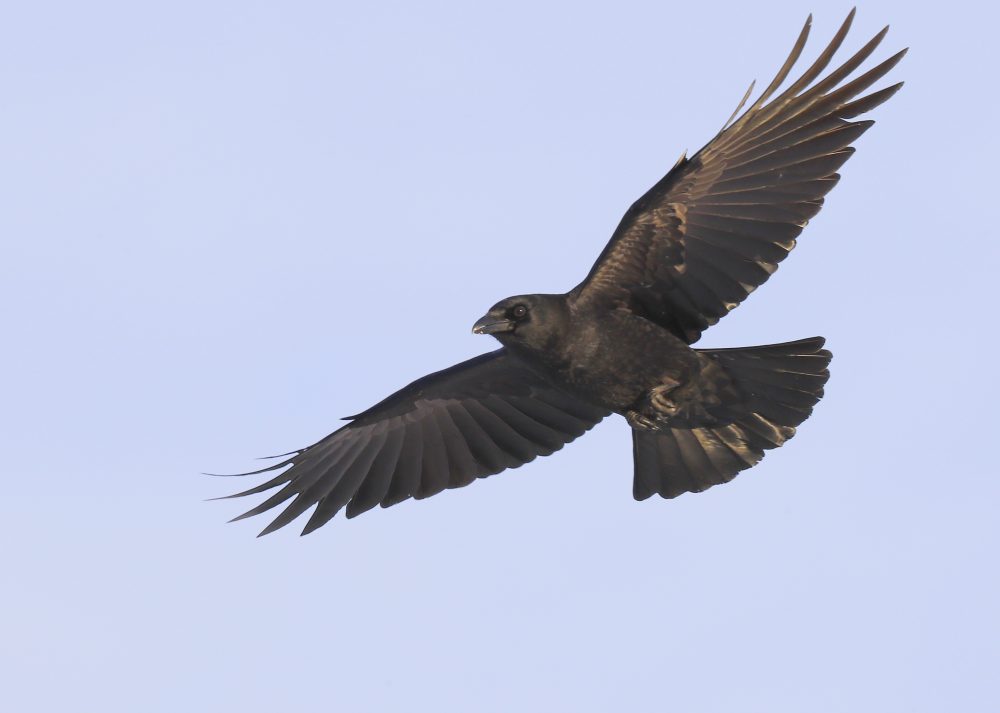 Crow researchers frequently use in shell peanuts and corn curls to attract Crows for closer study. Researchers have documented that Crows scavenge a wide variety of nuts during their daily routine, primarily pine nuts, walnuts, acorns and chestnuts. It is widely known that they have a sweet tooth for unsalted, in shell peanuts.  By scattering peanuts, it provides an opportunity to listen to a range of vocalizations and to observe and photograph both flight and landing images!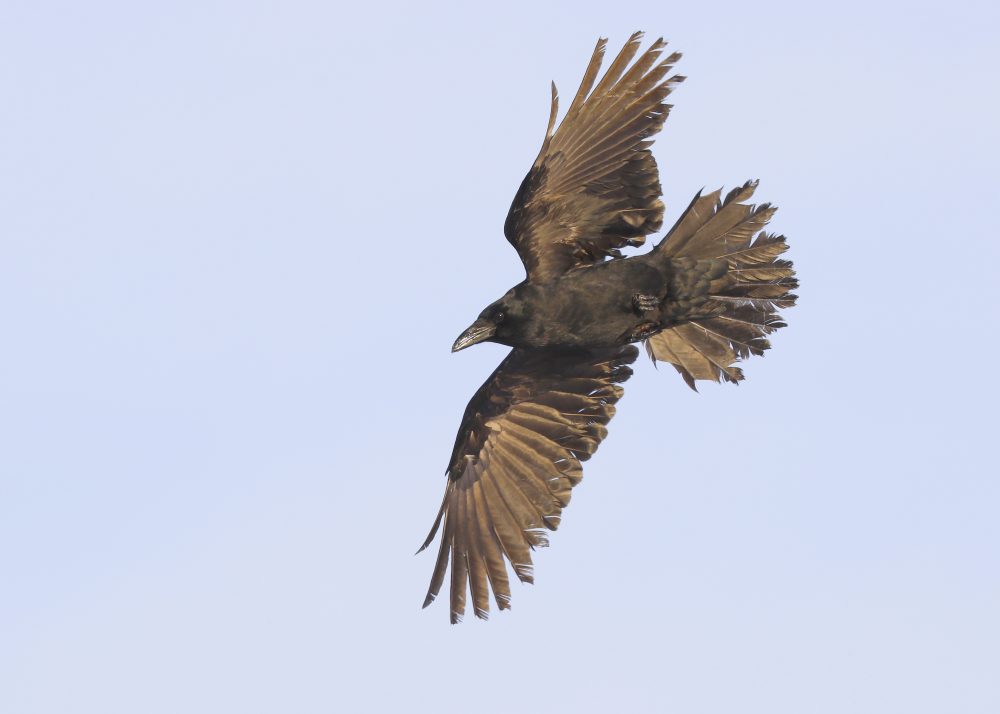 Thought you might enjoy a look at this Crow with very shaggy and ragged plumage!