This blog post and photos by Craig Gibson, 2019 Crow Patrol, Lawrence, MA
Out on Crow Patrol under mostly cloudy with breaks, wind from the East at 3MPH, and temp at 61F. Sunset time at 6:13PM
Amazing night out on solo Crow Patrol! Started out finding both American And Fish Crows along North Canal Street from Ferrous Site westward to Mill240 complex. At one point 20+ Crows were raiding and picking apart a garbage bag in the back of a pickup truck.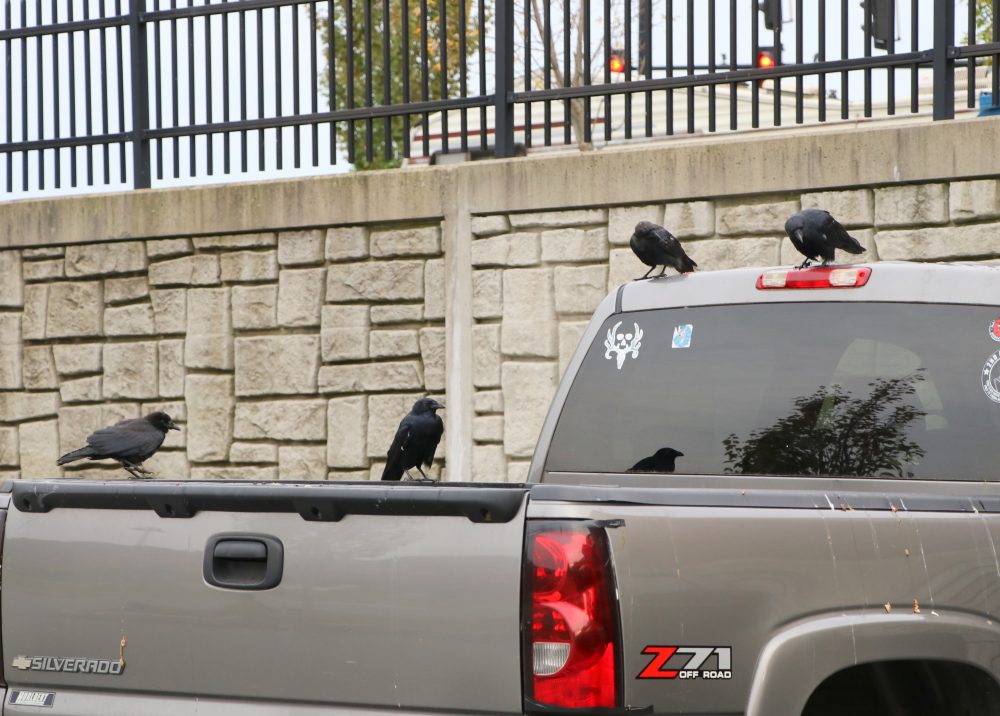 From Mill240 Park, around 5:35PM, observed crows streaming in from the SSW 25-50 at a time and then just before 6PM, more streaming in from the west. Moved over to the Duck Bridge about 6:15PM and watched another remarkable movement of Crows as they swarmed and swirled around the roost, some landing on the roost trees, many perched atop the New Balance roof, many perched atop the Mill240 roof edge, and many more streaming in from the east as later arrivals.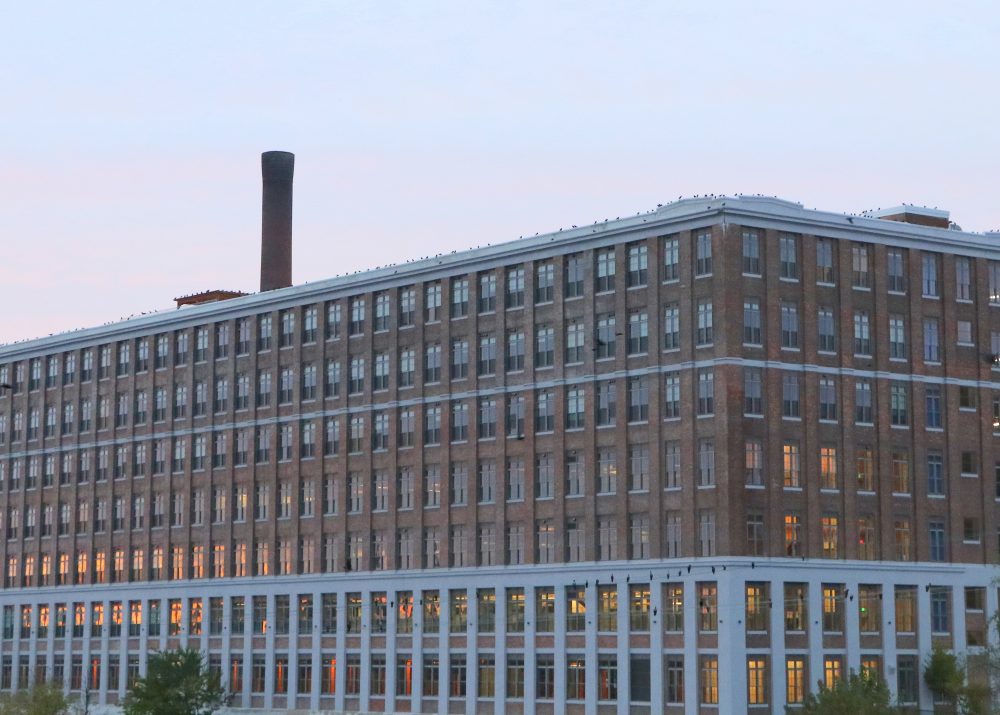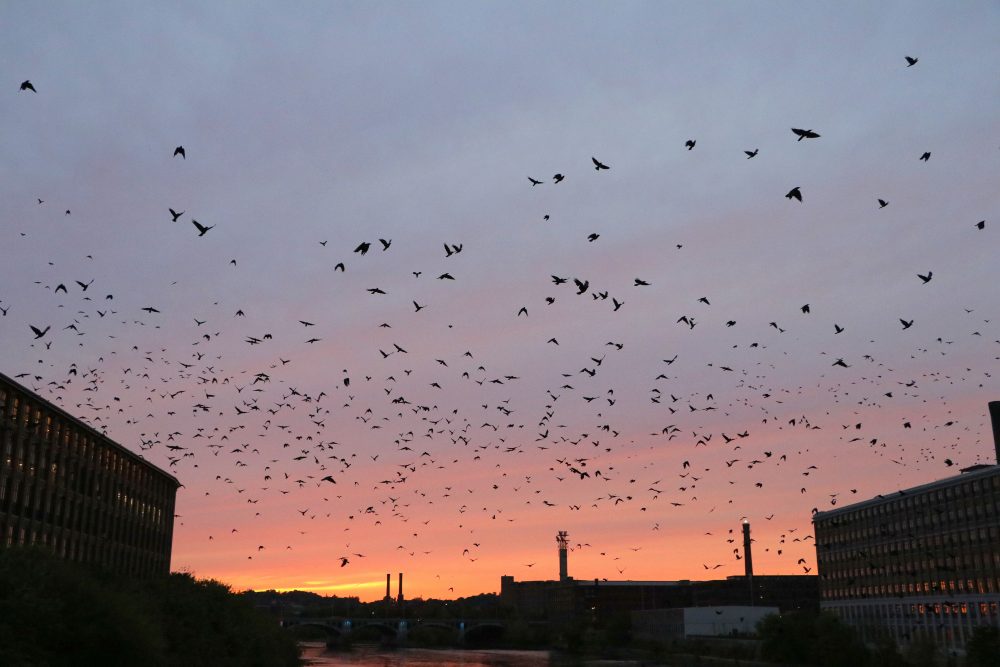 The streaming, swarming, swirling and landing action continued until my departure time, almost 30 minutes after sunset. Lots of vocalizing and spectacular colors!