2019 Crow Patrol posting by Craig Gibson
Sunset time was at 4:49PM, under mostly clear skies, with wind from the  West at 7MPH, and temp at 29F and wind chill making it feel around 22F….chilly!
Met up with Jim Berry, Brian O'Neill, Lynne Holton, and Anna Kjoss this afternoon just before 4:30 at Riverfront State Park. They had seen a number of gulls on the ice just west of the Rt. 28/Broadway Dam. A subadult Bald Eagle came by and flushed the gulls out for moment. We moved from there to the Bashara Boathouse and enjoyed wonderful views up and down the Merrimack River.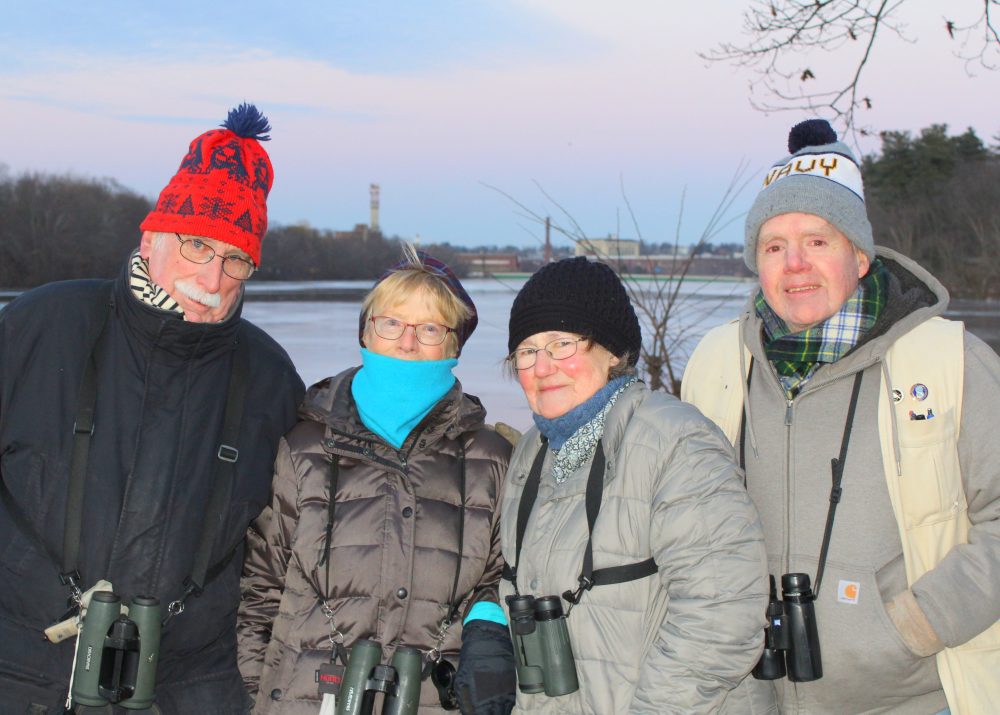 The real action picked up just after sunset, and then it increased until almost 30 minutes after sunset, the vocalizations continued to increase, and then as things quieted down, the Crows began to move in smaller numbers downriver towards the Dam. Here is an image that shows the Crows streaming upriver, over the Great stone Dam, and along the trees on the north side of the Merrimack River.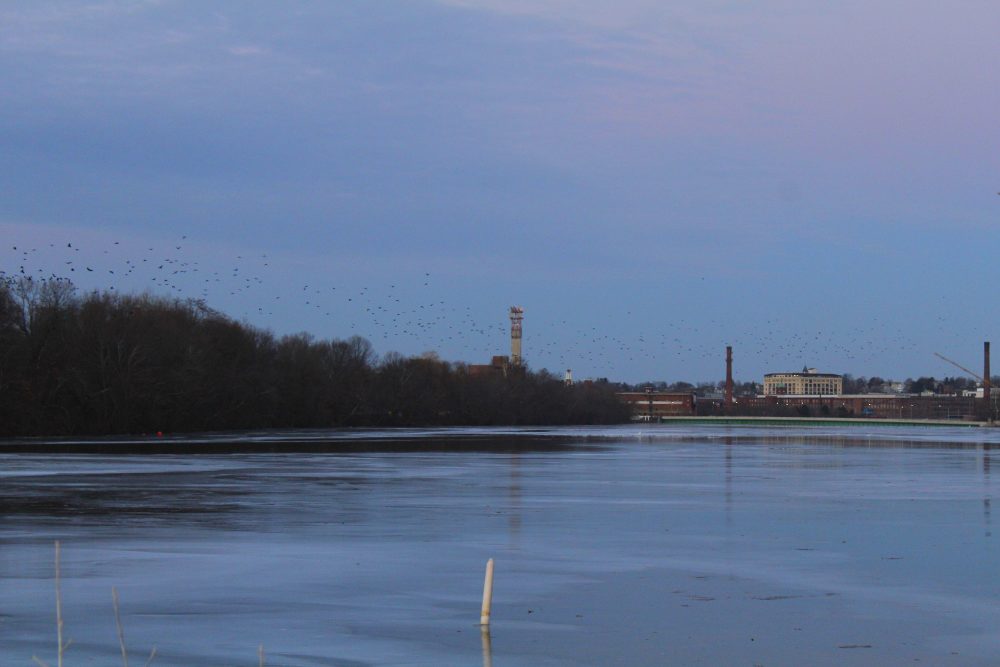 We observed growing concentrations of Crows on the ice just to the NW of the Abe Bashara Boathouse.  For those making their way to the boathouse, you will find plenty of parking in the lot at the end of Eaton Street.  If you proceed around to the NW corner of the boathouse, you'll find terrific views both up and down river.  These views will allow you to observe where most of the Crows are streaming in from, but also staging areas in the vicinity of the extended area.  As was mentioned by Dana in a prior post, many of the Crows have been staging in and around the extended Industrial Way complex of buildings just to the west of the boathouse.  Here is an image of the Crow loitering on the ice.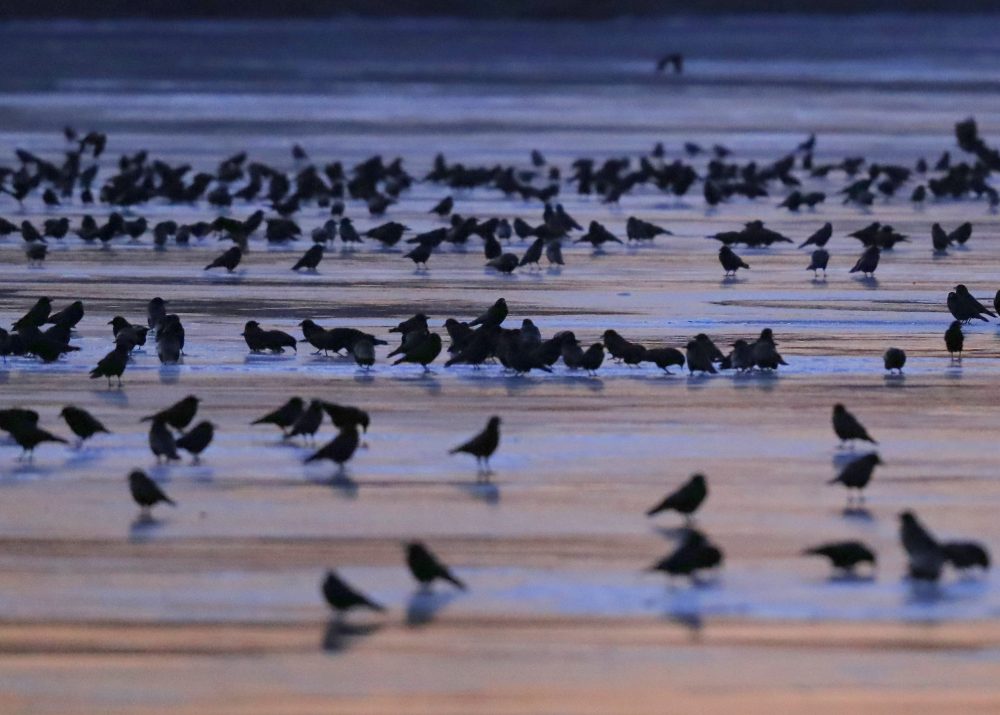 Made a final look at Riverfront Park while heading to Logan to pickup our daughter, and observed much larger numbers of Crows, perhaps 15,000 plus, on the ice and in trees on north side of river opposite Riverfront Park…..they sure keep us on our toes!
After another dazzling night out on Crow Patrol, Jim Berry commented that "this is one of the truly great avian spectacles in Massachusetts. Until one has seen this flight, the numbers are hard to imagine!"
Craig Gibson                                                                                                                                                                                                                                                                                    2019 Crow Patrol