Sunset time at 6:57PM under overcast skies, wind ESE 6MPH and temp at 47F; posting and photos submitted by Craig Gibson
Out on solo Crow Patrol tonight with a bit a of a later start. Made a pass by the extended cemetery complex, and not a Crow in sight at 6:10pm; made my way down to Boys and Girls Club, seeing many Crows in flight, heading in same direction; from lookout area behind Club, Crows seen milling around between the south end of the Rt. 28 Bridge and the FX Wall Experiment Station. Spent time observing gathering Crows in and around Experiment Station and from south end of bridge looking out over the Merrimack River.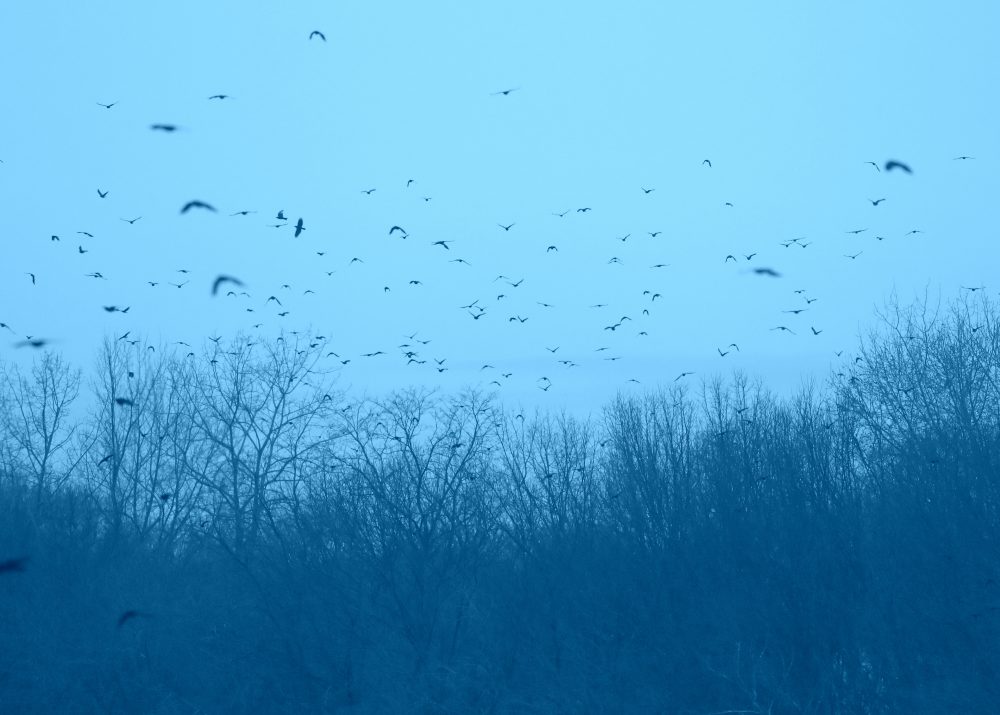 Observed major incoming stream of crows right around sunset time, with action coming in from the WNW and NW directions;
Growing number of Crows were seen on the ground, in trees, and on roof edges inside the FX Wall Experiment Station facility.  This has been a regular staging and roosting location over the past two years.  Here's a look over barbed wire fence at west end of Walcott St. with photo taken minutes after sunset.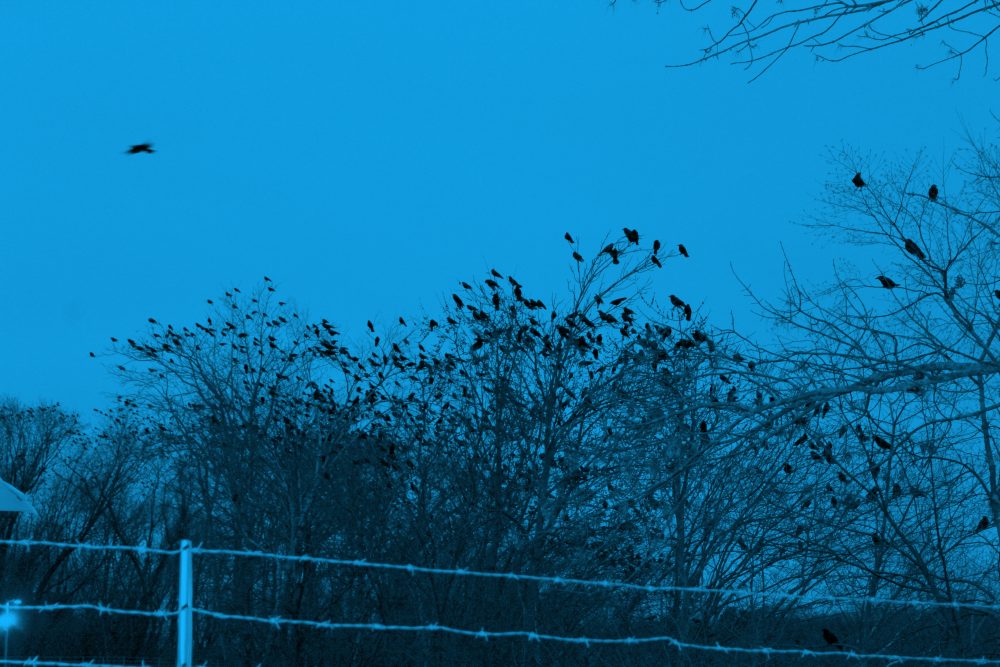 In order to have a more wide open view, moved back and forth from here, just around the corner to the south side of the O'Leary Bridge, for views to the west and out over open water; from bridge able to see up river and waft more Crows streaming in to what may have been the final roost! Here is tribute plaque to Sgt. O'Leary: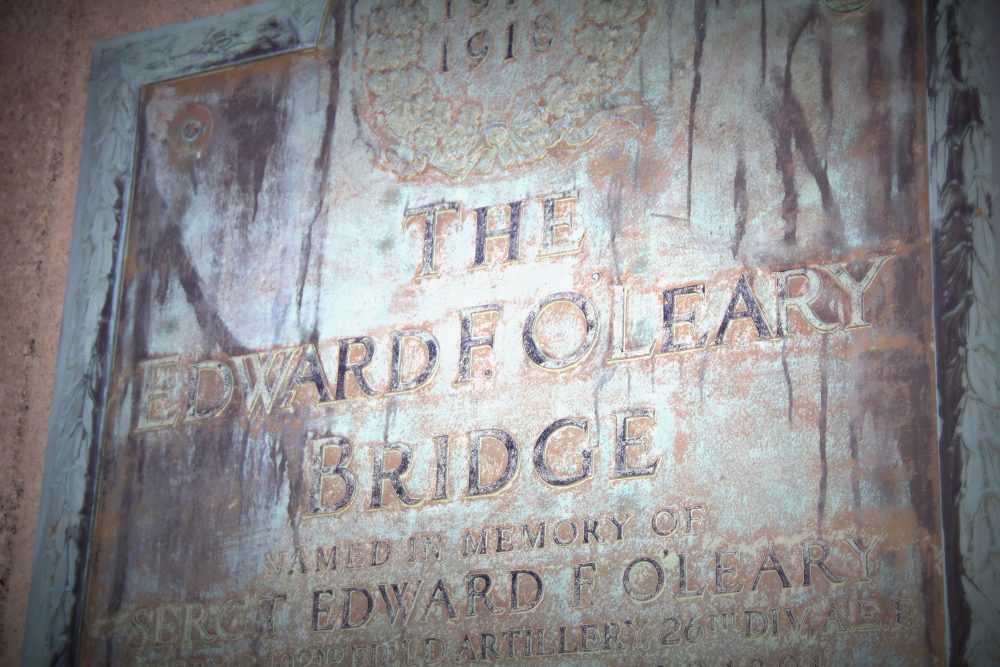 The view out over the Merrimack River is terrific even with mist rising up from the water going over the Dam!  This view below looks to the SW at the Hydroelectric Power Plant and the trees in the background where the Crows were perching in larger numbers. This was almost 15 minutes after sunset time.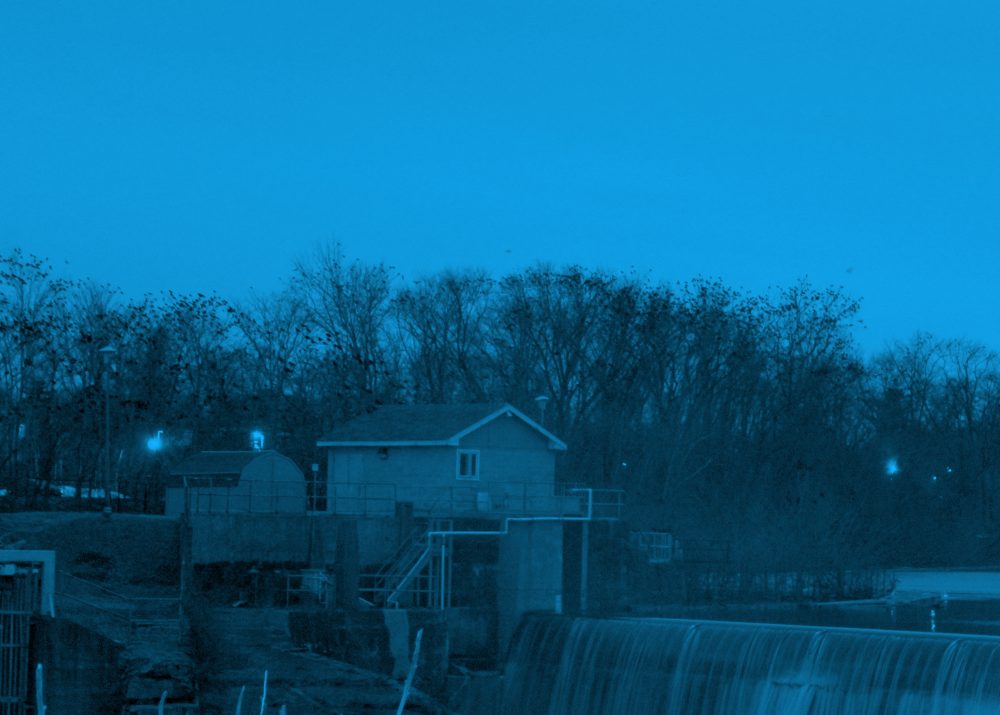 Before heading off, had a chance to observe the Crows in the fenced in parking lot at the FX Wall Experiment Station.  They seem to like to loiter in area that have nice ambient lighting and this is yet another nice example! The Crows are milling around on the ground, perched in trees, and still circling in flight.  This image was captured almost 30 minutes after sunset time.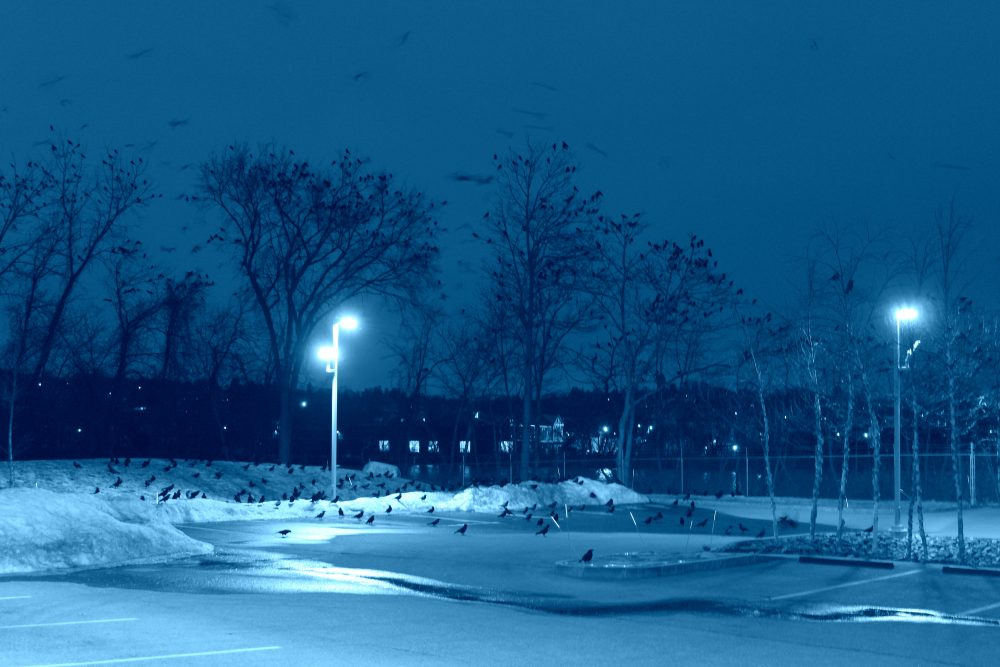 Overall, larger numbers of Crows than last night…..even with diminishing numbers for the winter season….still quite a show!!