Out on Crow Patrol with Dana and Bob along with Dennis Hlynsky and his wife Jamie. Dennis is a professor and head of the film and animation department at the Rhode Island School of Design. Using high-speed video cameras, Dennis captures the unusual and very dramatic aerial ballet of crows and starlings — and the interest of scientists. He will be presenting his videos during the upcoming Crow Show at the Essex Art Center in Lawrence, MA from January 2019 until early March 2019. We toured many of the local vantage points and noticed the crows were a bit slow in converging on the roost. Upon arrival at South Canal Street, they started to stream in from the south.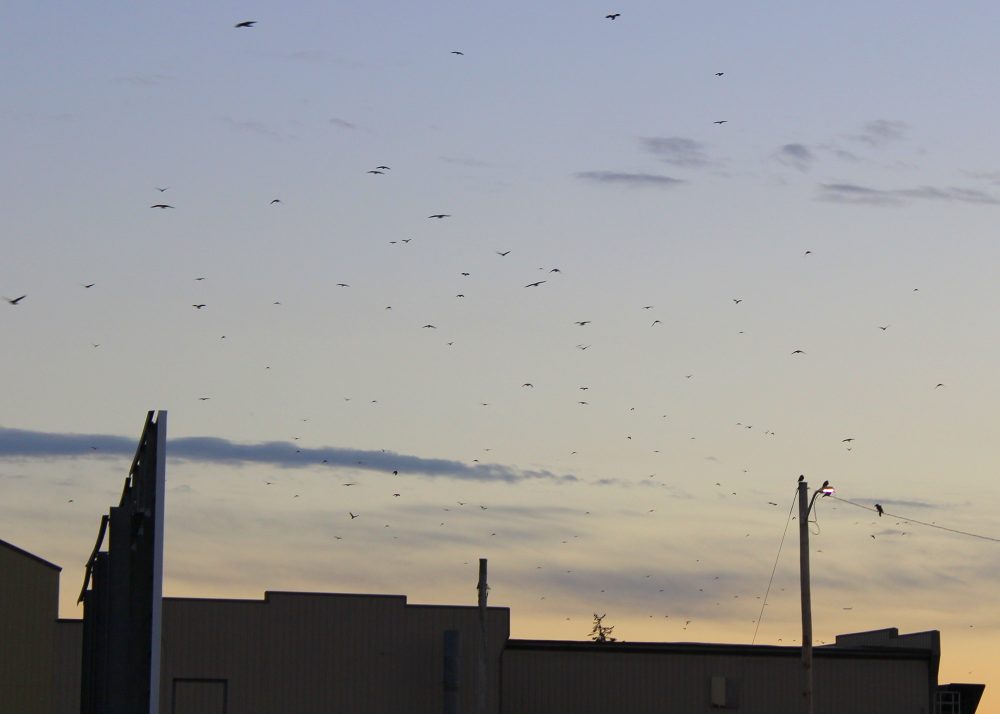 Then, Bob Fox noticed larger numbers coming in from the west; while Dana and Bob remained on South Canal St., it looked like numbers of Crows were streaming in from the east; so made a solo move over to the Duck Bridge and observed thousands streaming in from the east over the Merrimack River. It was a seemingly endless blizzard of Crows coming from over the bridge at Rt. 495.  The photo below was taken about 20 minutes after sunset.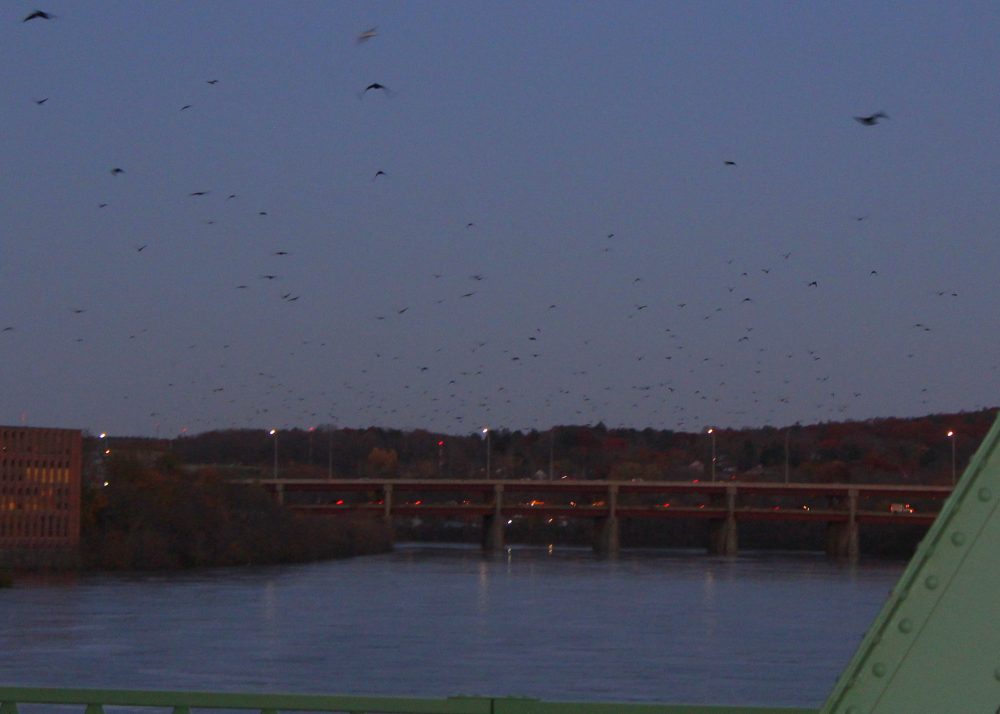 Two minutes later, turned around and a bit towards the sunset sky, for a look at the roofline on the Mill 240 building.  As we have all seen on prior nights, many crows were lined up at the edge of the roofline.  It is fascinating to see how they space next to each other in a disciplined equidistant way. According to research, birds that sit on telephone lines, or rooftop edges, usually sit at equally spaced distances between one another. It is almost as if the birds have a way of measuring the distance between their perching neighbor. This gap is commonly referred to as the "individual distance" and it is a characteristic displayed by a few species of birds. It arises due to the territorial nature of the bird species!  The photo below shows the rooftop lineup.  In a short while, almost all of them will depart and fly into the overnight roost.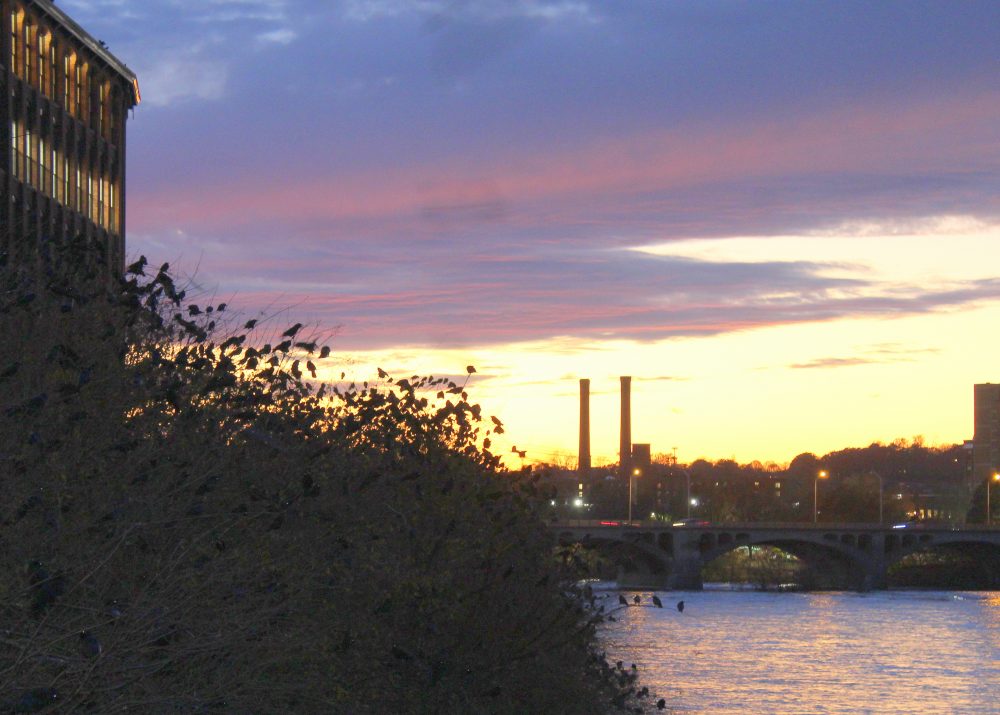 Finally, a view of the roosting crows, front he Duck Bridge looking WNW towards the Casey Bridge and the lingering light in the distant skyline.  The crows start to fill in all over the trees, covering the full crown of the tree and both sides!
Another dazzling night out watching these remarkable birds!