At the kind invitation of Sarah Kern, Director of Education, had a wonderful visit this morning at the Center for Wildlife located in Cape Neddick, Maine. Nestled at the base of Mount Agamenticus, for 33 years their facility has treated over 50,000 injured and orphaned wild animals and presented programming to thousands of community members annually. Their vision is to instill a sense of understanding, responsibility, and compassion for our natural world leading to a society connected to nature and empowered to take action, and we do this through conservation medicine, environmental education, community empowerment, and advocacy.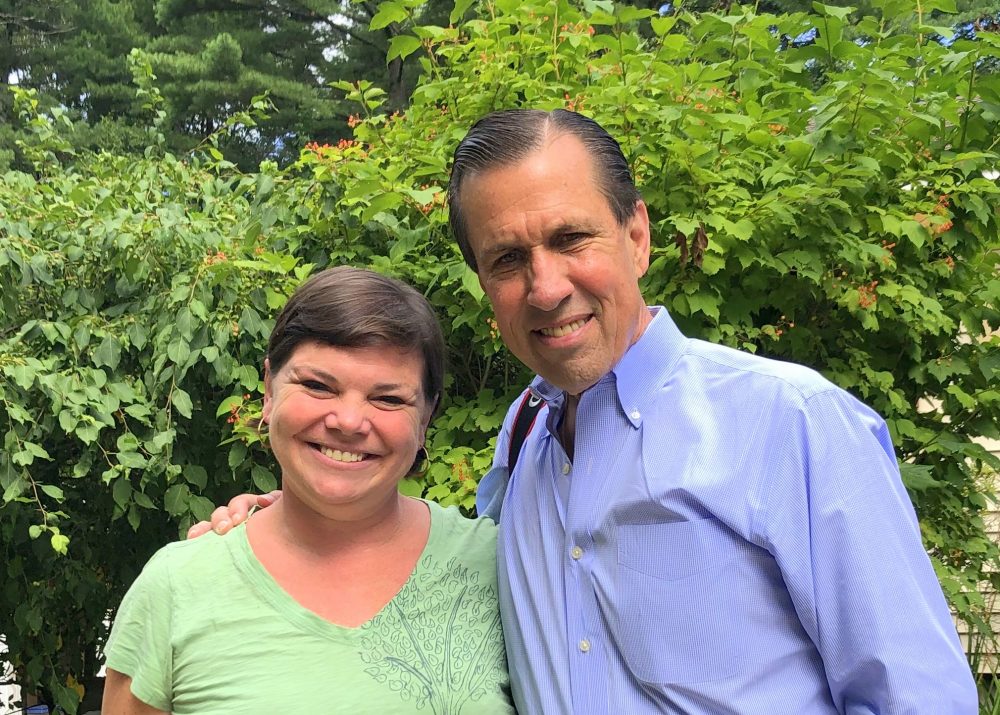 Sarah Kern serves as the lead for the Education and Outreach Department. Sarah has over 20 years of education experience in both traditional and non traditional settings ranging from preschool to high school. In 2016, Sarah was thrilled to accept the Education and Outreach Coordinator position. As a certified educator, the job combines both of her fields of study as well as her love of wildlife. Enrichment, through habitat as well as dietary and mental stimulus, is a highlight of her job that helps ensure happy and healthy lives for all of our ambassadors, as well as our staff! Sarah provided a very informative tour of the facilities, and introductions to many of the ambassadors, including a Raven named, Bertram, as well as an American Crow named Dante.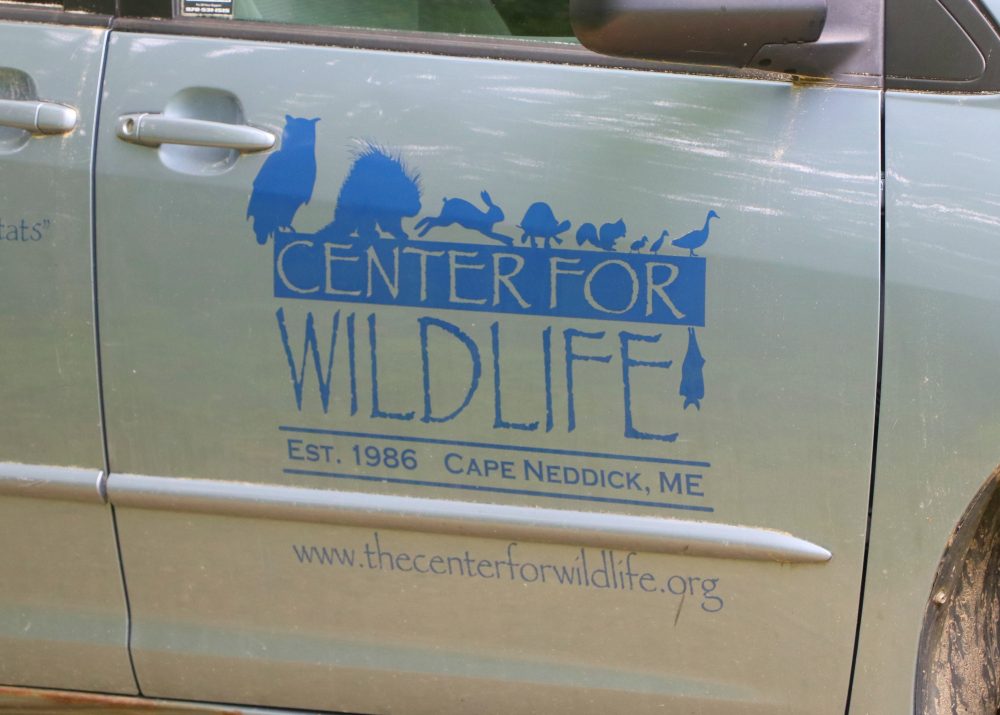 Center for Wildlife has 26 permanent residents. Unfortunately, each of these animals sustained permanent injuries or trauma that prevent them from ever being released back into the wild. Instead, these "ambassadors for their species" live in safe sanctuary at the Center, and travel with our Project WILD educators to education and outreach programs throughout the year. They help make connections between people and our native species, and inspire program attendees to respect, care for, and ultimately, protect our wildlife. Each of our ambassadors has an amazing story.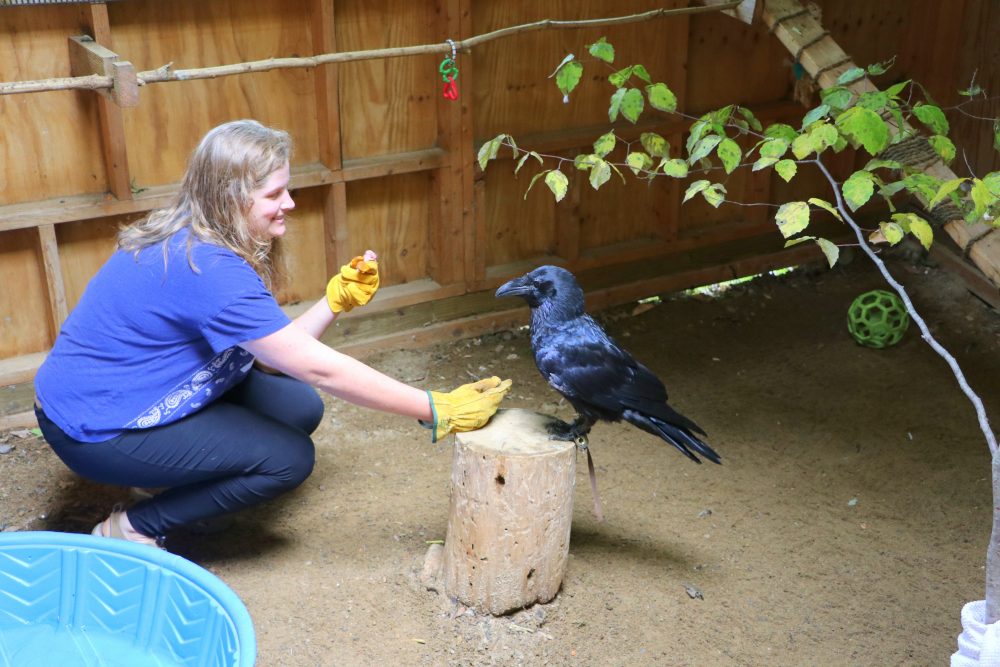 Bertram is a young witty Raven who came to the Wildlife Center from Avian Heaven in 2019. Bertram was unfortunately imprinted and thus is non-releaseable back into the wild. He amuses staff and visitors with his clever antics and playful nature!  Here, Bertram is playing with Katie, the Resident Environmental Educator. Katie has been with the center for the past three years, first as a Volunteer Educator, then Education and Outreach Intern, and most recently as our Education Fellow. In these positions, Katie learned CFW's environmental education philosophy, developed relationships with many of our permanently disabled ambassadors, and provided support with ambassador care and presenting programs.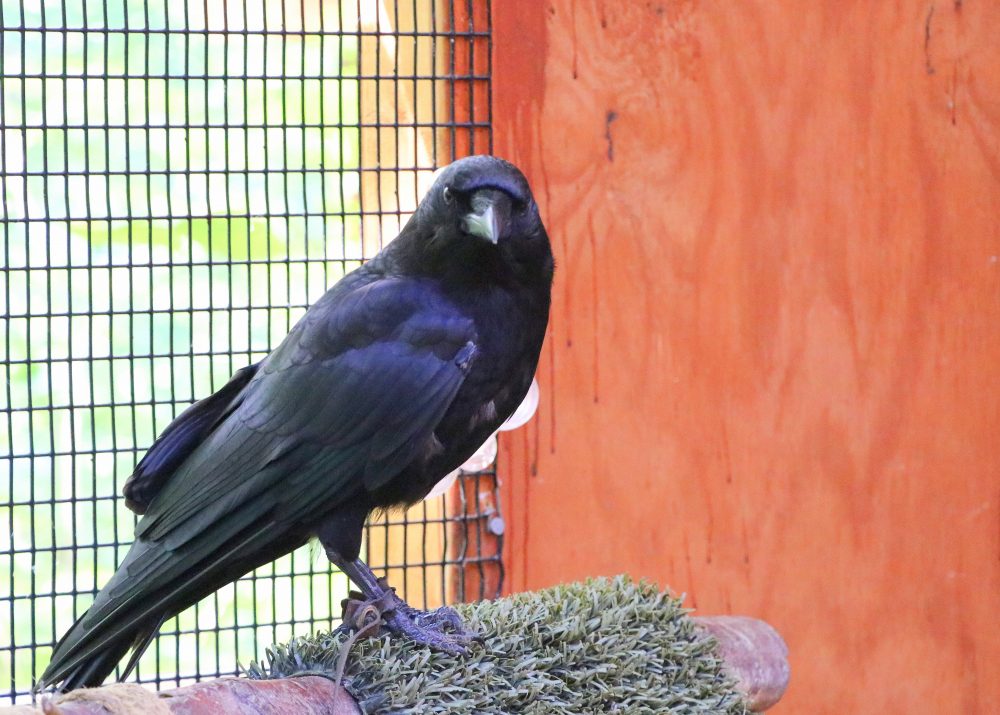 Dante is an American Crow and he came to the Center after a member of the public was persuaded to surrender him after raising him for weeks. Due to his firth month of life, Dante became imprinted on human beings and would be shunned and possible killed by members of his own kind if he were to be released. Dante is a sassy, intelligent crow who loves caching his specula trinkets and food all around his enclosure.  he enjoys playing in the water source in his enclosure, sun himself, and keep track of all his toys and playthings!