Just happened to bump into a drone enthusiast while out looking at the Crow Roost area.  He offered to provide aerial photographs of the general overnight winter roost area.  We met this afternoon well ahead of the arriving Crows, to do an aerial survey in an effort to better understand the overall roost area.  The drone provided helpful aerial views of the built environment around the Merrimack River just west of the Duck Bridge. The photo above shows key landmarks west of the Duck Bridge. At roosting time, the crows initially tend to come into the trees behind the truck depot.  These trees tend to fill in first, and then others fill in moving down towards the Duck Bridge.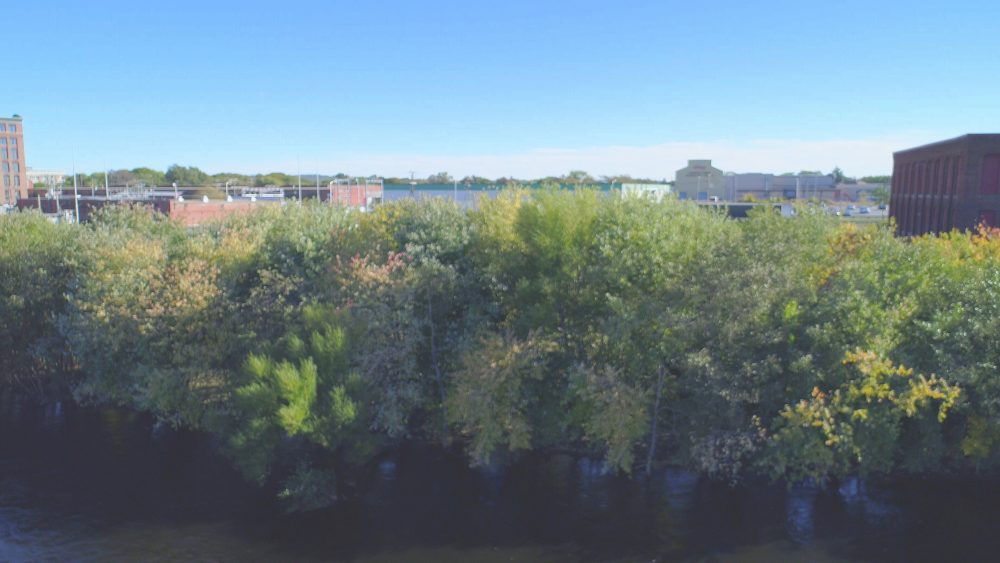 These trees will lose their leaves over the next few weeks, but this location will likely continue as the initial build up of the overnight roost.  This view is looking south with the truck depot behind the trees.  The brick building in the upper right is part of the larger Cube Smart complex along South Canal Street.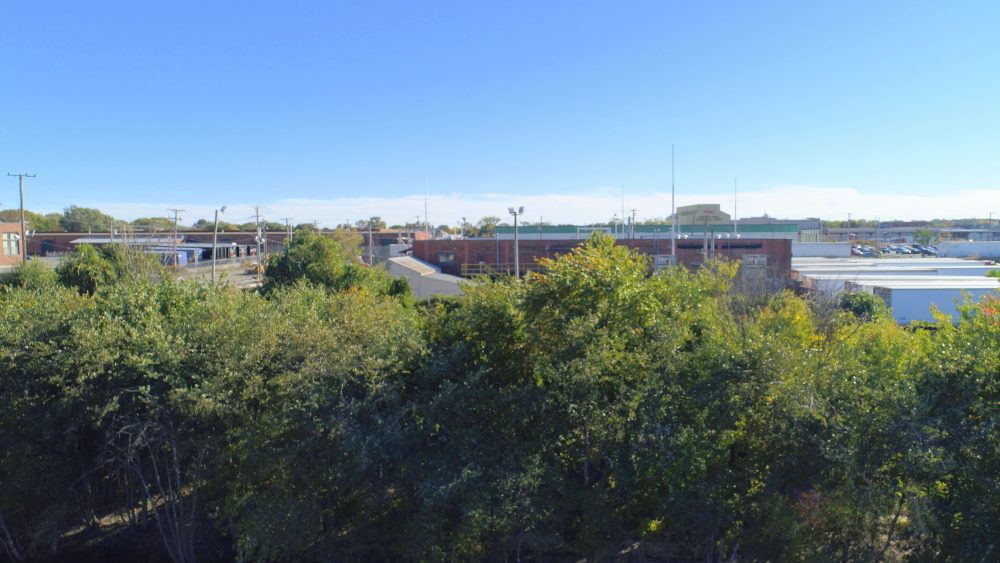 This view is just a bit farther south along the tree line at the edge of the Merrimack River.  Here you can see the trailers in the truck deport lot along with the back of the brick building in the National Grid substation.