Oct. 9, 2021: mostly cloudy, wind N at 5MPH, temp at 54F; sunrise time 6:51PM
Out on early Crow Patrol, starting about 60 minutes before sunrise time to observe the wake up, dawn dispersal, and raucous vocalizations from the overnight roost while viewing from the west side of the Duck Bridge! This image below shows the Crows with eyes open and getting ready for the day ahead. Often times, they are seen in tight clusters with space in between.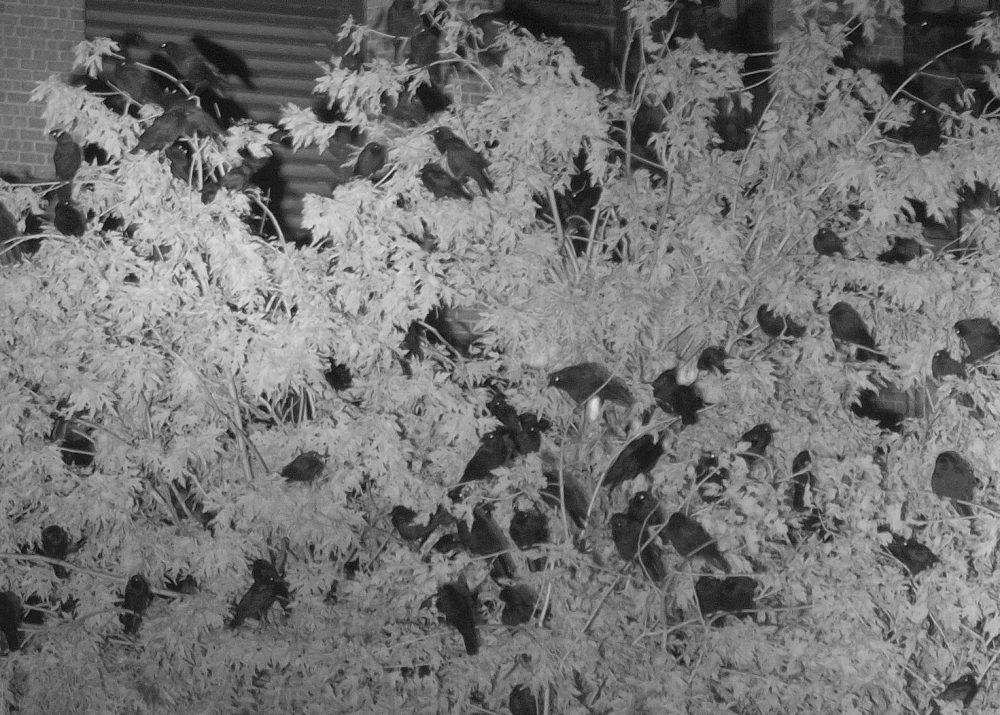 In this next image a few minutes later, they are seen from a slightly different angle, with many Crows closer to the tops of trees, again with eyes wide open, and growing vocalizations. The activity level starts to pick with some Crows moving to other nearby locations, and others departing the roost for the day ahead.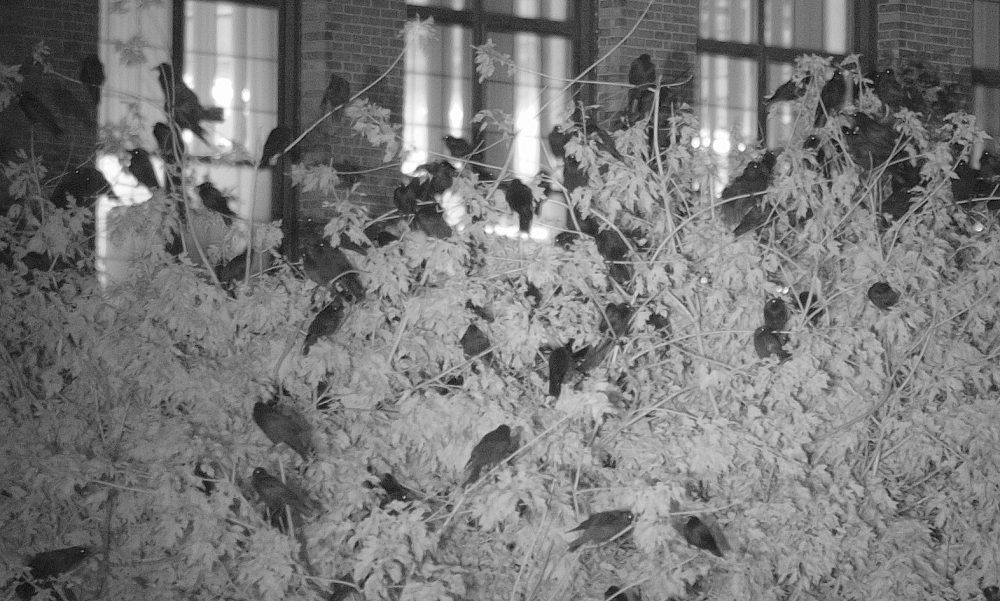 One pattern we have seen more of this fall compared to last year, is more roosting both in trees on the north side of the river, but on the west side o fthe Duck Bridge, along with roosting in trees at the south end of the Duck Bridge, but on the east side of the bridge. This image below helps to document the roosting action in the trees at the north end with the red brick Iron Mountain storage building in the background on the left side.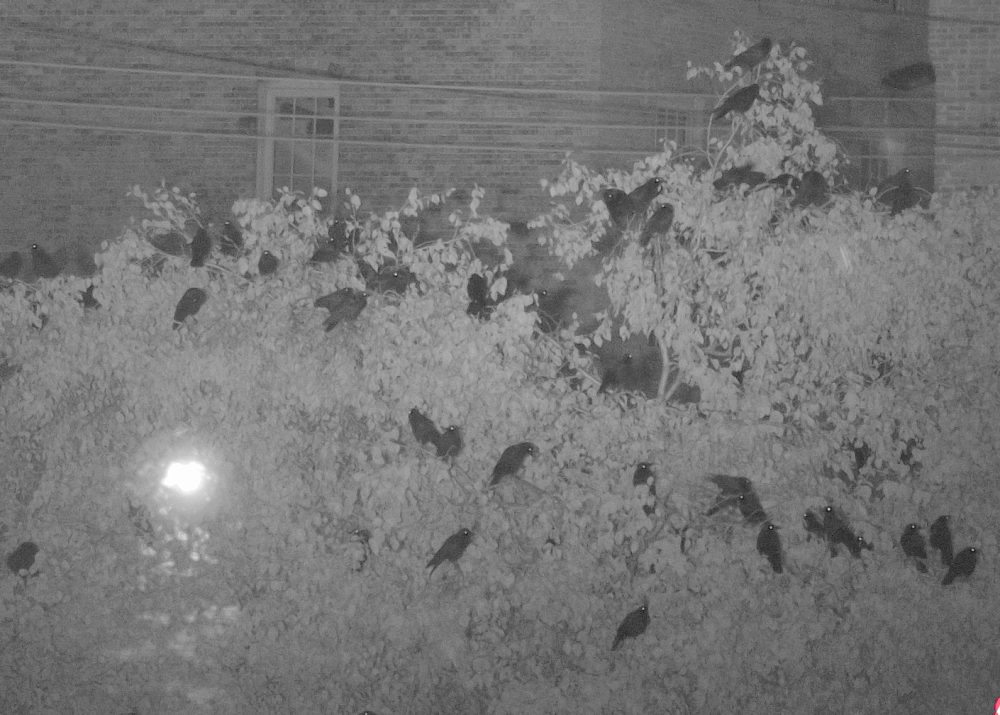 Check out the newly launched Crow Patrol Podcast: wintercrowroost.com/podcast/
Photo gear used for this outing:
Canon EOS 80D with Canon EF-S 18-135mm f/3.5-5.6 IS 
Canon EOS 80D with Canon EF-S 18-135mm f/3.5-5.6 IS (Infrared)
Canon 1DX MK II with Canon EF Telephoto Zoom 100-400mm f/4.5-5.6L IS II USM
ATN BinoX 4K Smart HD Binoculars with photo/video
SiOnyx Aurora Pro Digital Color Night Vision Optics
Follow us on Instagram: wintercrowroost
Follow us on YouTube: birdsoftheair1
Blog post and photos by Craig Gibson, 2021 Crow Patrol, Lawrence, MA