Conditions: clear skies, wind NW 9MPH, temp at 76F; sunset time 6:57PM
Out on Crow Patrol with first stop along Merrimack Street west of the Casey Bridge with Fish Crows gathering on the ground, rooftops, and utility lines. The Fish Crows seem to assemble in a separate staging area and are usually found mulling around on the ground in larger numbers.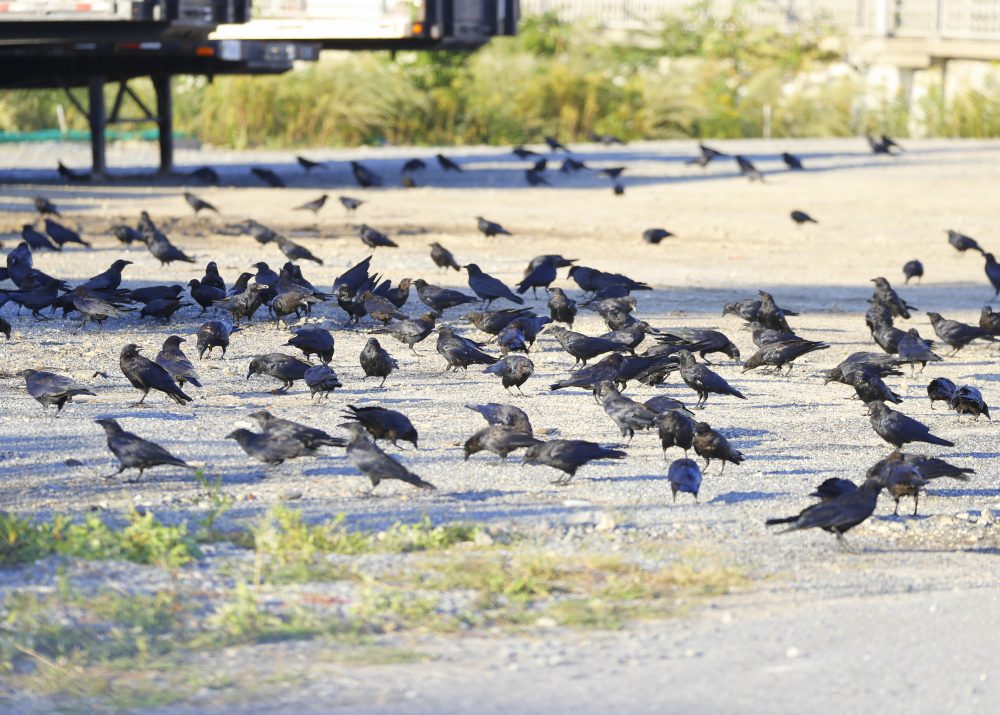 A bit later, noticed a lot of flight action in and out of a tree on the south side of Merrimack Street. Moved in a bit closer and found a gaggle of Fish Crows taking turns raiding a crabapple tree for ripened berries. Many more Fish Crows were seen arriving in this area over the next 45 minutes.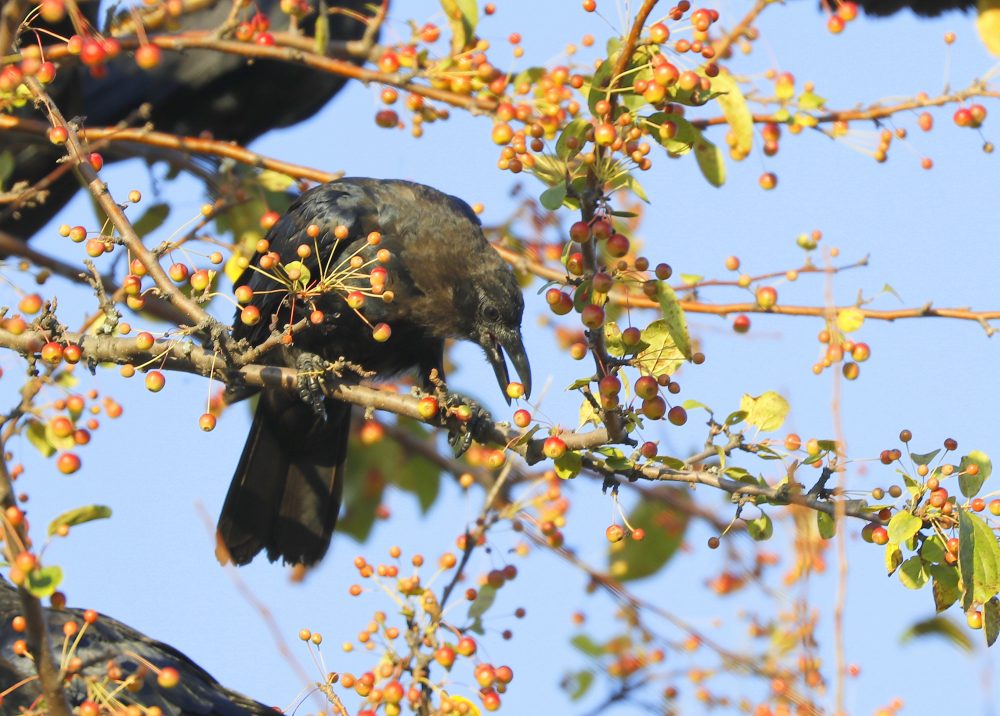 In an effort to locate other staging locations, made a visit to the top of the McGovern parking garage. Observed an initial group of just over 150 Crows on the far end of the extended roof, and many more flew in and landed just after sunset time.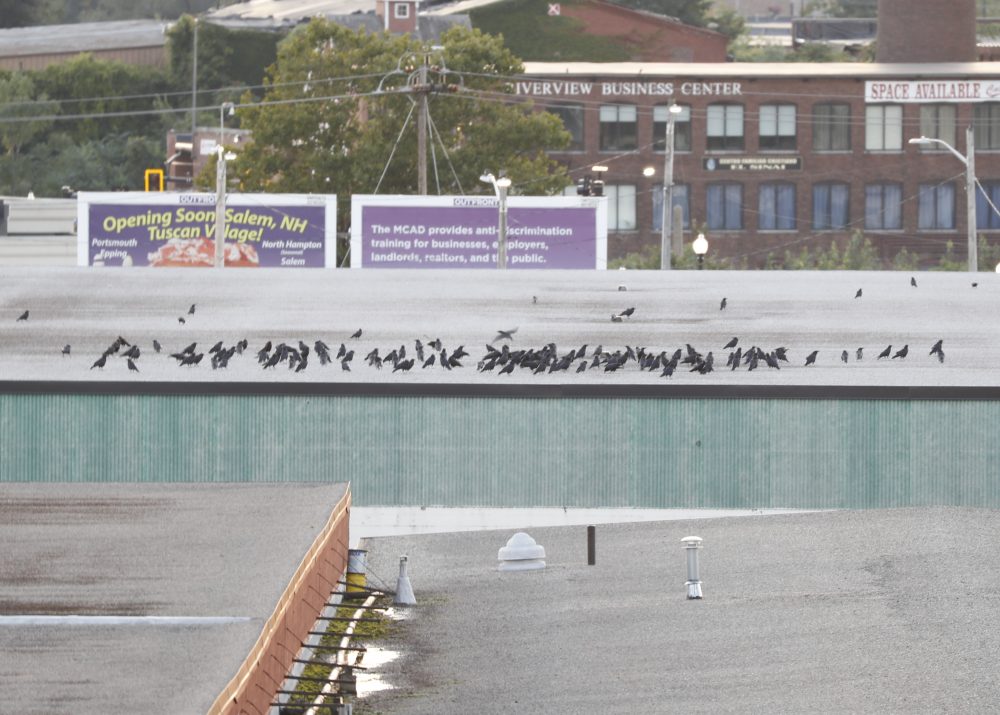 Next stop was at a park on the north side of the Merrimack River with excellent views. The incoming flight action continued from downriver and to the NW, with most Crows circling and then landing in the trees along the river and at the rear of the truck depot area with continued active vocalizations. At 18 minutes after sunset time, a big flight burst arrived from the warehouse roof and settled in the trees.
The final stop was along the west side of the Duck Bridge after dark. Using night vision optics, had a nice chance to view the Crows settled into the overnight roost; a delightful early season outing!
Check out the newly launched Crow Patrol Podcast: wintercrowroost.com/podcast/
Photo gear used for this outing:
Canon EOS 80D with Canon EF-S 18-135mm f/3.5-5.6 IS 
Canon EOS 80D with Canon EF-S 18-135mm f/3.5-5.6 IS (Infrared)
Canon 1DX MK II with Canon EF Telephoto Zoom 100-400mm f/4.5-5.6L IS II USM
ATN BinoX 4K Smart HD Binoculars with photo/video
SiOnyx Aurora Pro Digital Color Night Vision Optics
Follow us on Instagram: wintercrowroost
Follow us on YouTube: birdsoftheair1
Blog post and photos by Craig Gibson, 2021 Crow Patrol, Lawrence, MA