This blog post and photos by Craig Gibson, 2019 Crow Patrol, Lawrence, MA
Clear skies, setting sun, calm wind conditions, temp 56F; sunset time 6:02PM!
Out on solo Crow Patrol, about 25 minutes before sunset, on a beautiful fall night in Lawrence; after visiting a few checkpoints, the Crows were seen streaming in much later than normal due to excellent light and barely any wind; the first staging area was behind 35 Marston St. on the north side of the Merrimack River. In rear parking lot of an auto body shop were 300+ crows in trees, on the pavement, and on roof top edges.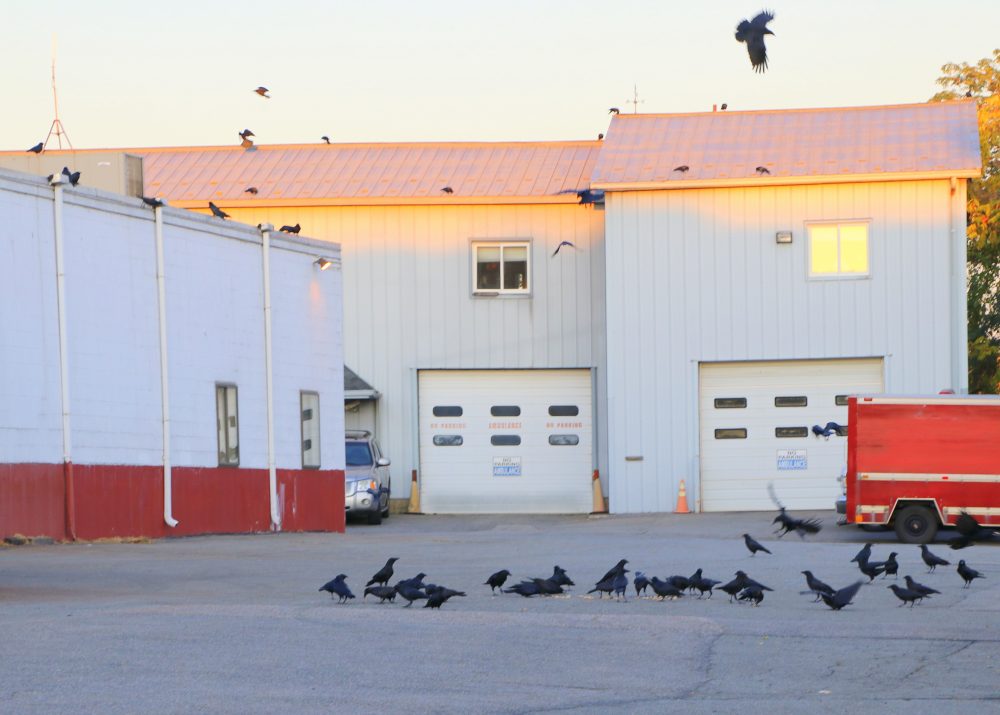 Moved over to the Duck Bridge a minute after 6PM, to observe near the roost, and the Crows started to stream in with  larger numbers, coming in from the west and upriver from the east. many crows were landing in building around the north end of the Duck Bridge, but very few settled into the trees in the final roost area by the New Balance building.  In intensity of the vocalizing started to increase with both American Crows and Fish Crows chiming in.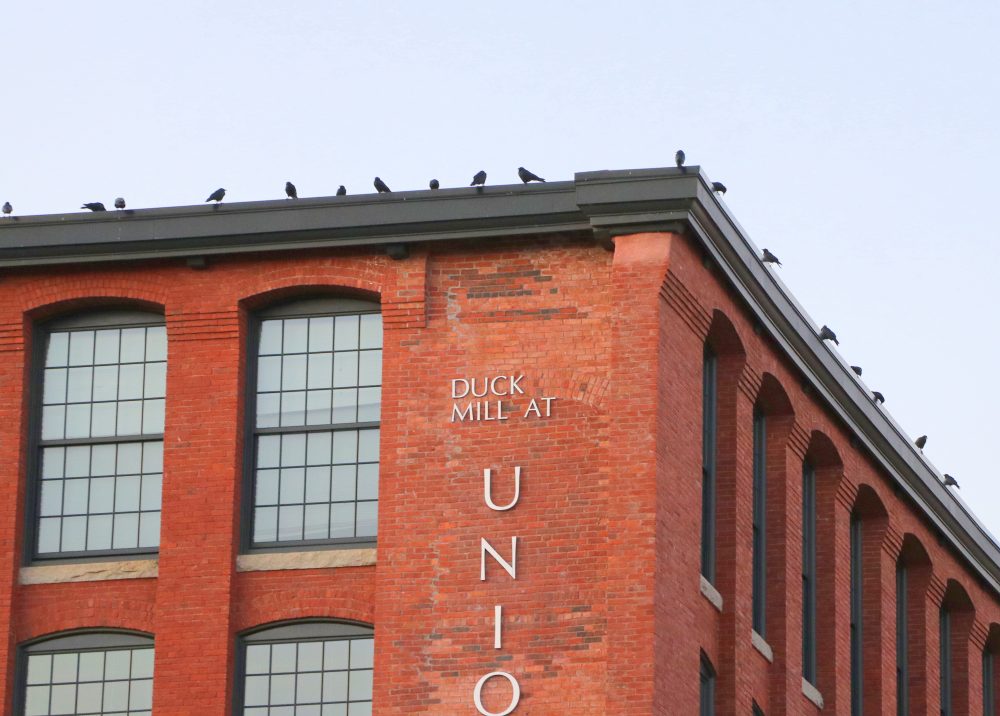 The cover photo shows a view from the north end of the Duck Bridge, looking towards the Rt. 495 bridge to the east, and the Crows streaming after sunset. Then, while departing a few minutes later, almost 15 minutes after sunset time, observed more groups of 25-50 Crows streaming in from the south and coming in over the McGovern Transportation Building….they are certainly back in growing numbers! The photo below shows a pair of Crows, in very late day golden glow light, on the rooftop behind 35 Marston Street.