Friday, June 10, 2022: Clear skies, wind W 8 MPH, temp at 71F; sunset time 8:22PM
Out on summer Crow Patrol along Merrimack and South Canal Streets observing the Crows in early staging mode. This time of year, the area is filled with younger non-breeding Crows. They tend to arrive in the final staging areas much earlier than at other times of the year; they also perch in the actual roost trees earlier, often times well before sunset. They engage in a lot of playful mock combat type flight maneuvers, and also exchange loud and active vocalizations before settling in for the night. While approaching South Canal Street, had a chance to notice many Fish and American Crows mulling around on the unpaved dirt and light gravel street, and on nearby rooftop edges.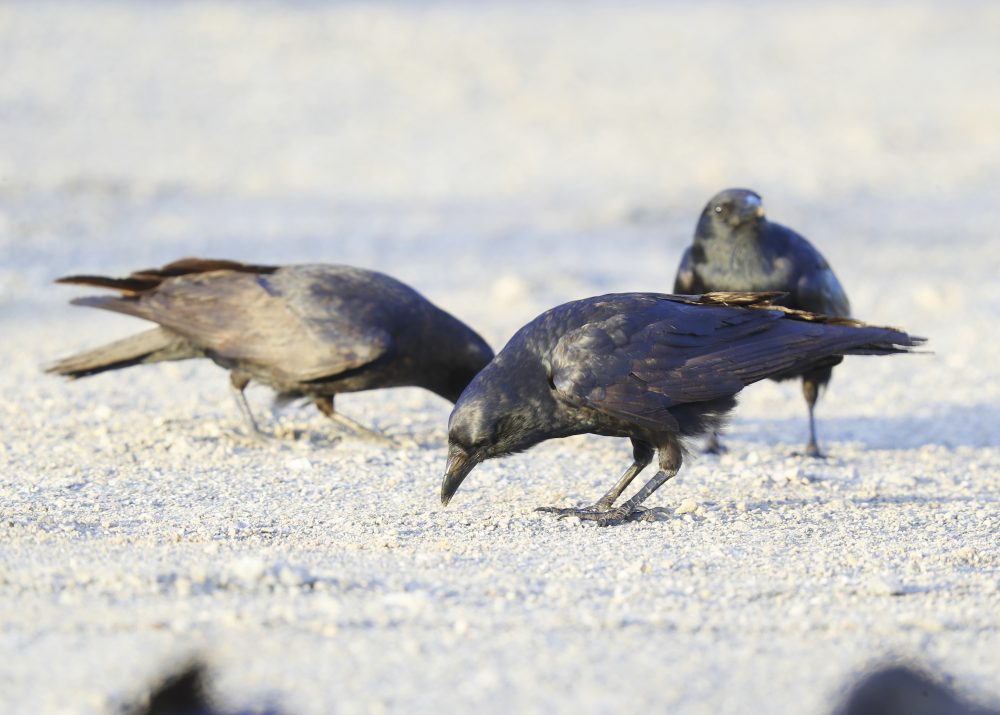 Many were also seen perching and vocalizing along the utility wires! With bright late day light, the details and feather colors stand out a bit more than normal, and the eyes hold the beautiful catchlight!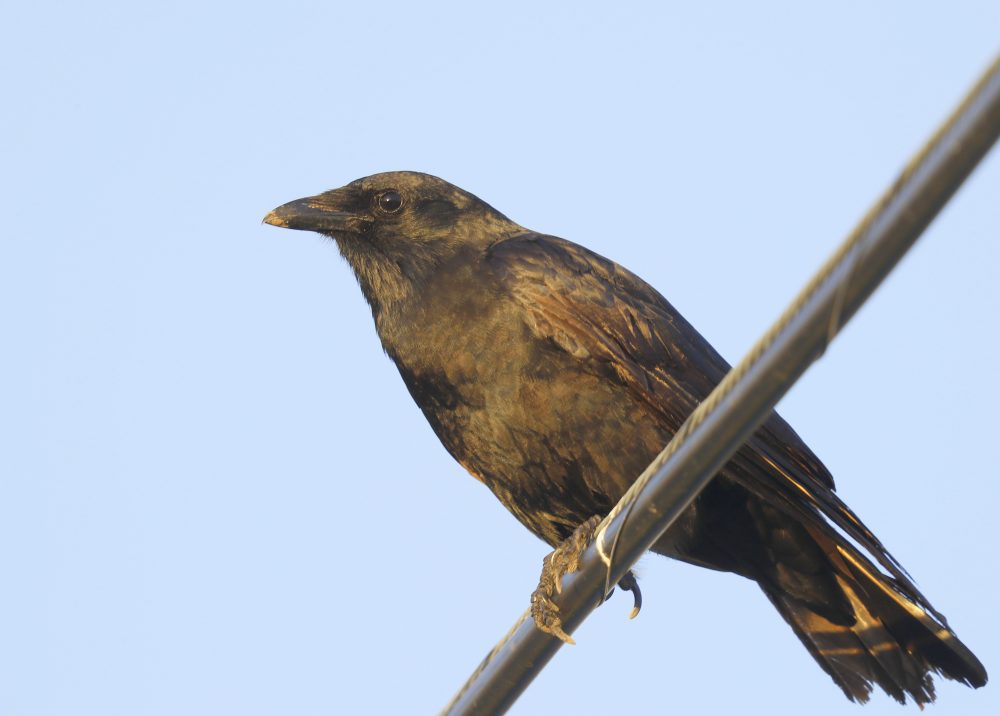 The largest concentration of Crows was found near the rear NE corner of the truck depot lot by the trees, and close to the river. This has been a regular staging area close to the overnight roost. The Crows tend to congregate in this corner, mull around on the ground, pop up in flight, and also perch in the nearby trees. It is always an enjoyable sight to see! This image was captured about 5 minutes before sunset time.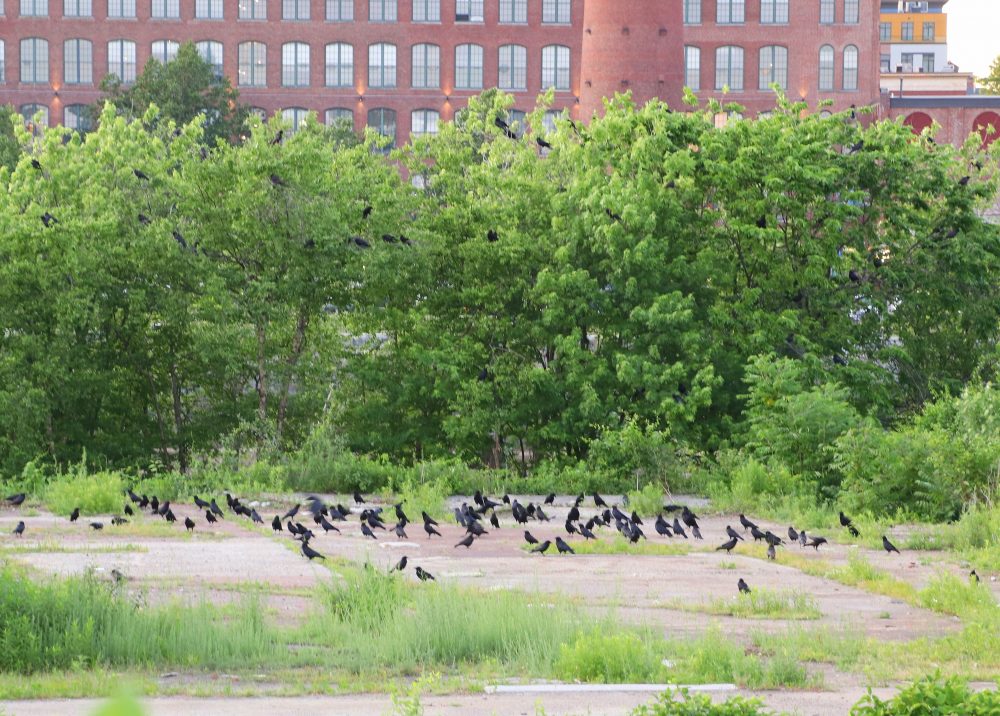 The 2021 Audubon Christmas Bird Count (CBC) for the Andover Circle, for this separate Crow Count was 12,250 Crows. In 2020 CBC Andover Circle Crow Count was 15,200. Many thanks to Donna Cooper who coordinates and compiles the Andover Circle each year!
Note on counts/estimates: we are now using improved methods for counting the large number of Crows while streaming, staging, and in the roost. For all images, we use both a modified open source counting software program, as well as a hand count approach to carefully document our observations and to increase reliability and accuracy of the presented numbers. 
Remember to check out the latest Crow Patrol Podcast with Prof. Sylvia Halkin: wintercrowroost.com/podcast/
Photo gear used for this outing:
Canon EOS 80D with Canon EF-S 18-135mm f/3.5-5.6 IS 
Canon EOS 80D with Canon EF-S 18-135mm f/3.5-5.6 IS (Infrared)     
Canon 1DX MK II with Canon EF Telephoto Zoom 100-400mm f/4.5-5.6L IS II USM
Sony AX700 4K HDR Camcorder
ATN BinoX 4K Smart HD Binoculars with photo/video
Follow us on Instagram: wintercrowroost
Follow us on YouTube: birdsoftheair1
Blog post and photos by Craig Gibson, 2022 Crow Patrol