Nov. 10, 2021: clear skies, wind NW 8 MPH, temp 54F; sunset time 4:26PM
Out on Crow Patrol after dark with first stop on north side of Merrimack River on both side of Mill240 building to observe Crows already settled in the roost. More than 125 Crows in this image, were perched in trees to the west of the Duck Bridge and filled in the upper branches and twigs around the outer crown of the trees along the Merrimack River for 200+ yards. They were quiet with little movement within the roost. This image captured almost two hours after sunset time.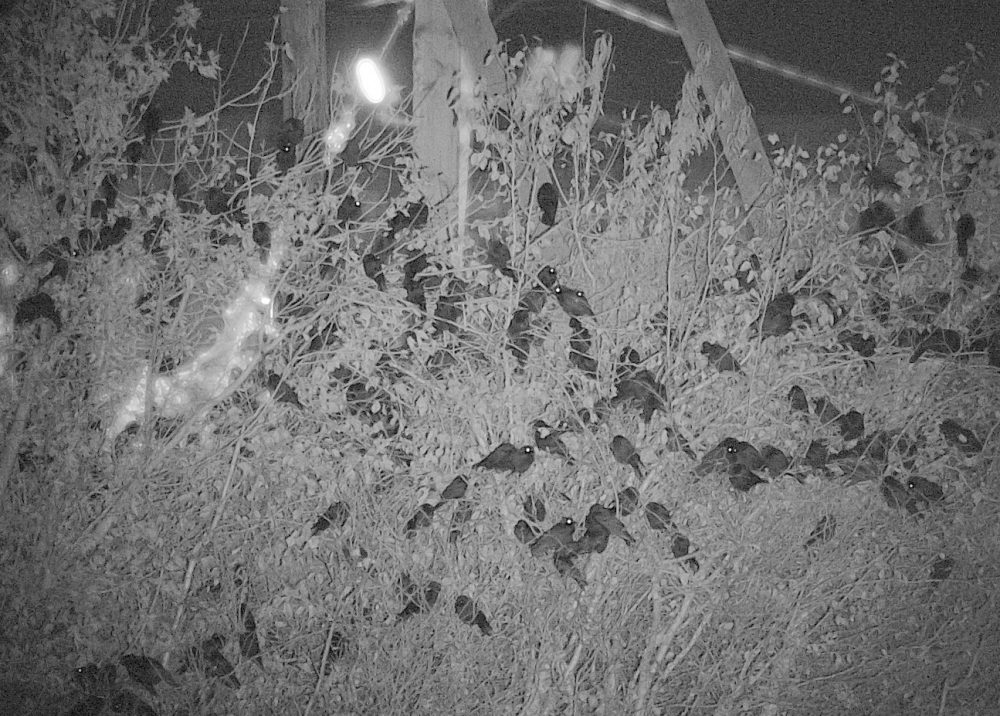 Next stop was to the other roost location east of the Rt. 495 bridge. The vantage point for the next two images was from the south side of the Merrimack River, looking in NW direction. It is fascinating to see the reflection in some of their eyes from the infrared illumination. In addition, this photo invites us to better understand how dense the Crows assemble within the roost.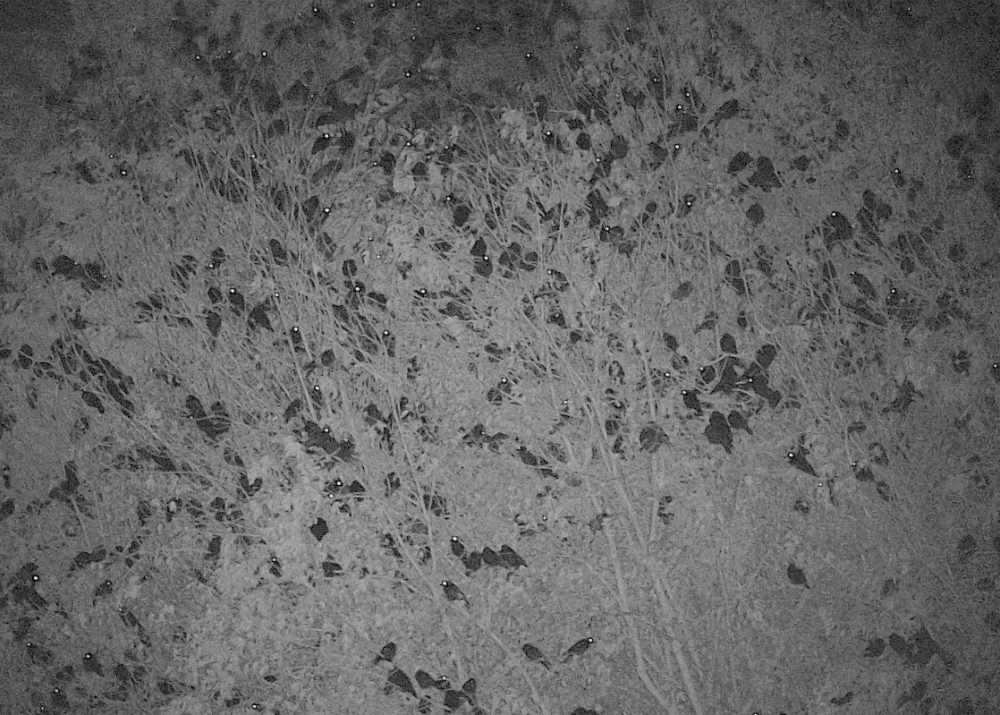 Again, all the Crows were well settled into the overnight roost which stretched for just over 200 yards east of the bridge, with Crows perched in a range of elevations both on larger branches and smaller twigs; but mostly in the upper canopy of the trees. Both of these images were captured about 2 hours and 20 minutes after sunset time. All observations were made with night vision optics and an infrared illuminator. Another amazing show!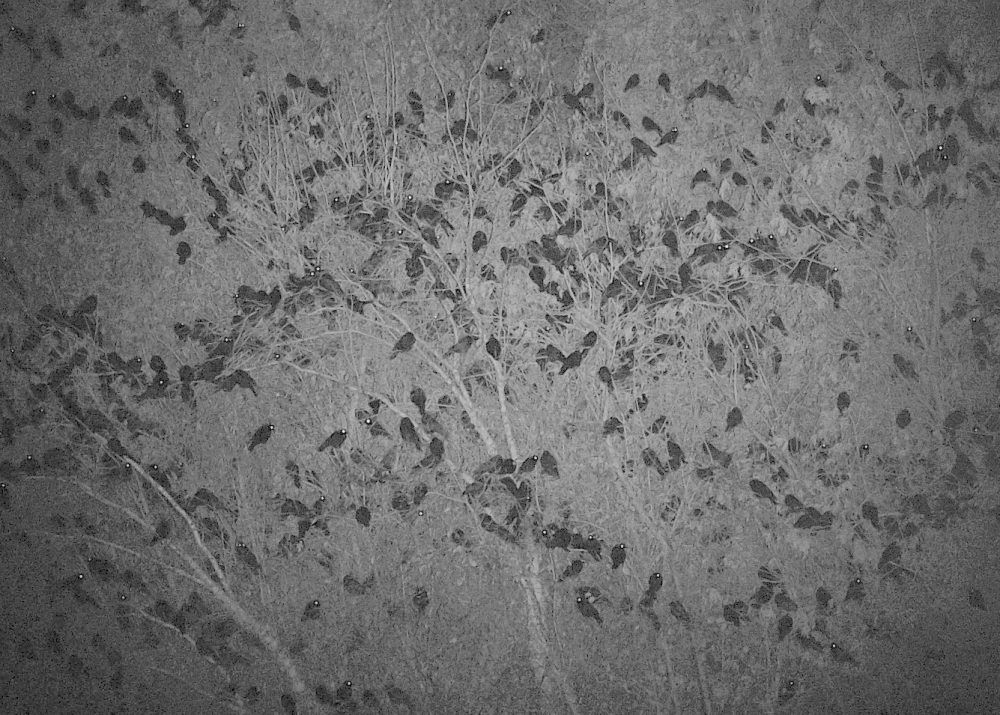 Note on counts/estimates: we are now using much improved methods for counting the large number of Crows while streaming, staging, and in the roost. For all images, we use both a modified open source software program, as well as a hand count approach to carefully document our observations and to increase reliability and accuracy of the presented numbers. 
THE 2020 NATIONAL AUDUBON CHRISTMAS BIRD COUNT (CBC) ESTIMATE FOR THIS CROW ROOST: 15,200
Check out the newly launched Crow Patrol Podcast: wintercrowroost.com/podcast/
Photo gear used for this outing:
Canon EOS 80D with Canon EF-S 18-135mm f/3.5-5.6 IS 
Canon EOS 80D with Canon EF-S 18-135mm f/3.5-5.6 IS (Infrared)
Canon 1DX MK II with Canon EF Telephoto Zoom 100-400mm f/4.5-5.6L IS II USM
ATN BinoX 4K Smart HD Binoculars with photo/video
Follow us on Instagram: wintercrowroost
Follow us on YouTube: birdsoftheair1
Blog post and photos by Craig Gibson, 2021 Crow Patrol, Lawrence, MA