Had a wonderful opportunity to tour the San Diego Museum of Natural History, on a recent family visit to San Diego.  With special thanks to Phil Unitt, who serves as the Curator of the SDMNH Bird Collection. Phil is a specialist in subspecies identification of California birds and author of The San Diego County Bird Atlas, The Birds of San Diego County and editor of Western Birds, the regional journal of ornithology for western North America.  He provided the warmest of welcomes and opened up the collection of Jays and Crows!
Here is a overview on the SDMNH collection: approximately 46,700 skins (both flat and conventional or "round" skins); 8050 skeletons. Taxonomic coverage: Skins of almost all species of North America, including Baja California. The full range of variation (geographic, seasonal, sexual, developmental) of many southwestern species is represented. Passerines with complex geographic variation are covered in greatest depth. The skeleton collection is taxonomically broad, covering over 90% of all bird families. For groups not occurring in western North America, it is based heavily on specimens received through the San Diego Zoo. The waterfowl, parrots, pigeons, starlings, and babblers are among the large families especially well covered. Thanks to Phil we spey time looking closely at the American Crows and Fish Crows in the collection.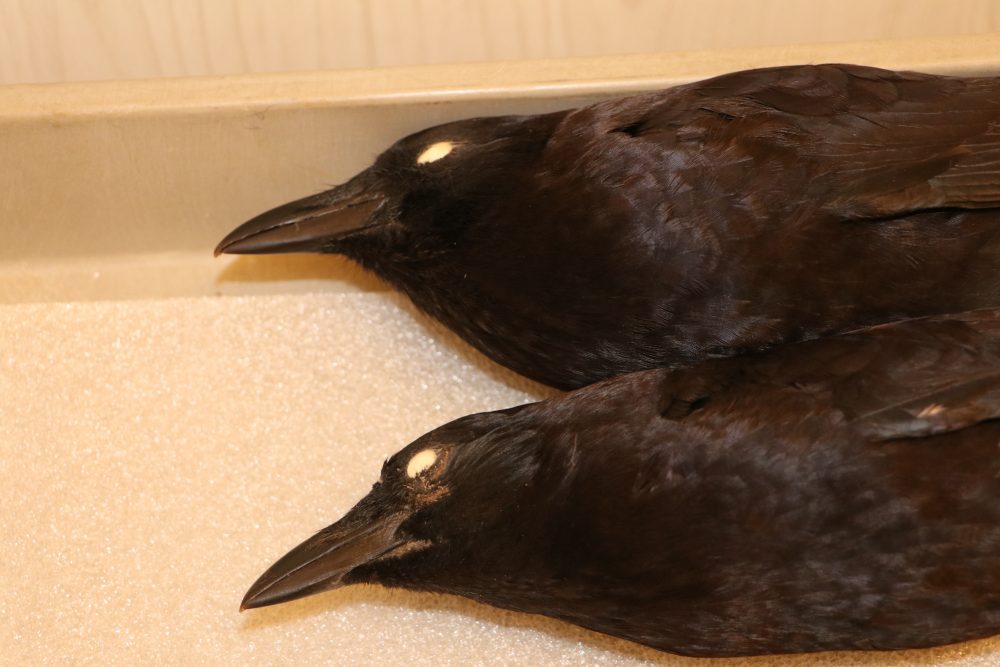 The SDMNH collection of study skins includes 57 of the Common Crow, 45 of the Common Raven, 6 of the White-necked/Chihuahuan Raven, 5 of the Fish Crow, 6 of the Northwestern Crow, 3 of the Tamaulipas Crow, and 2 of the Sinaloa Crow. Also 1 of the House Crow, 2 of the Rook, and 2 of the Hooded Crow. They also have a significant collection of skeletons: partial and complete skeletons combined, 23 of the Common Crow, 42 of the Common Raven, 3 of the White-necked/Chihuahuan Raven, and 4 of the Tamaulipas Crow. And among Old World species, 1 of the Jackdaw, 1 of the Large-billed Crow, and 5 of the Brown-necked Raven. They have no specimens of the Hawaiian Crow.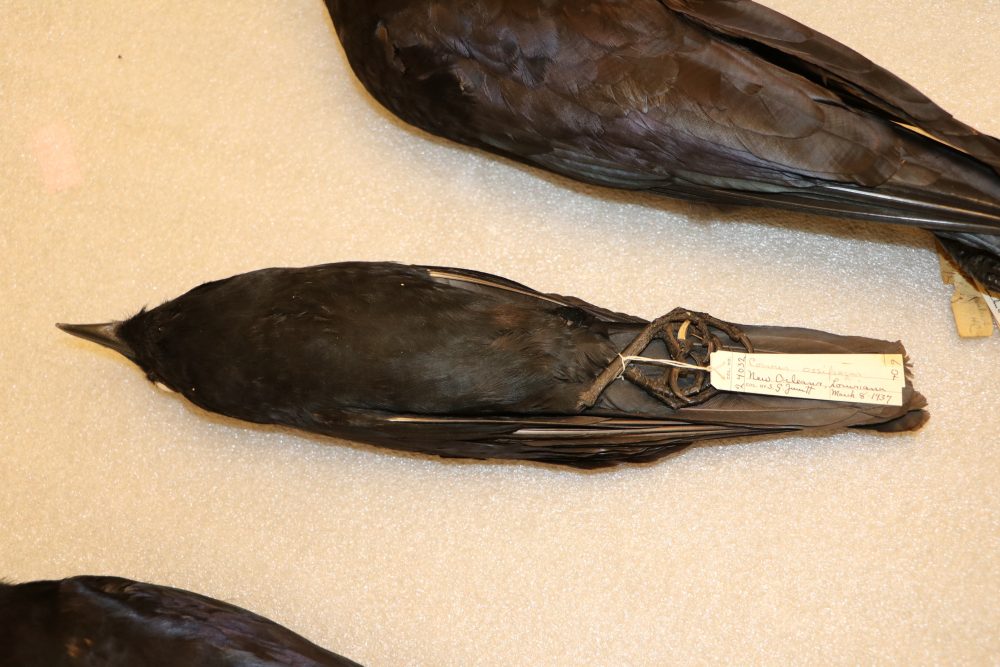 In making the request for a visit to see the impressive SDMNH collection the focal point was to study comparative anatomy in order to better understand the similarities and differences in each species. In addition, if possible, it would be informative to see both adult and immature specimens of each species, as well             as both male and female specimens of each species to better understand unique plumage characteristics. I'd indicated to Phil that in Lawrence, we're working on a number of Crow specific information guides for adults and students as part of our growing study of the fascinating winter crow roost. This visit would advance our understanding of comparative anatomy and plumage characteristics among each of the species for use in educating visitors in Lawrence.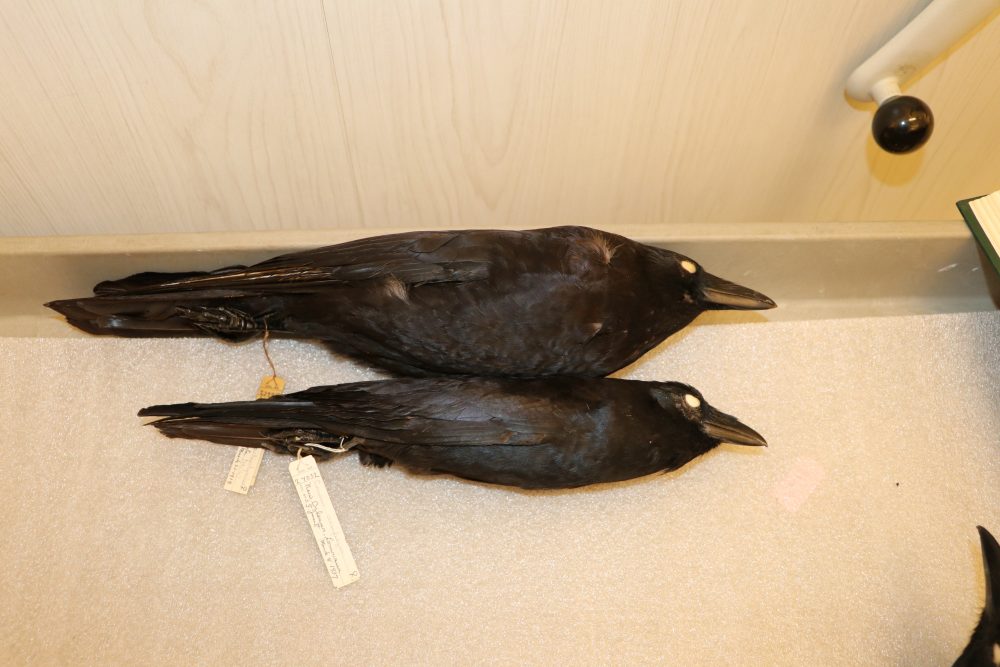 It was an excellent visit with Phil providing a treasure trove of information while we looked at skins and skeletons of both American Crows and Fish Crows!