Great action time lapse video of staging Crows
Oct. 5, 2021: mostly cloudy, wind NE at 3MPH, temp at 58F; sunset time 6:18PM
Out on Crow Patrol with first stop along Merrimack Street watching the Crows streaming in and landing atop the NXStage along the Merrimack River. Next stop was on the roof at the McGovern Parking garage with Crows starting to gather on the warehouse roof below. There were many small groupings west of the parking garage, and many of these smaller groups launched into flight, with loud vocalizations, and headed towards the NXStage building.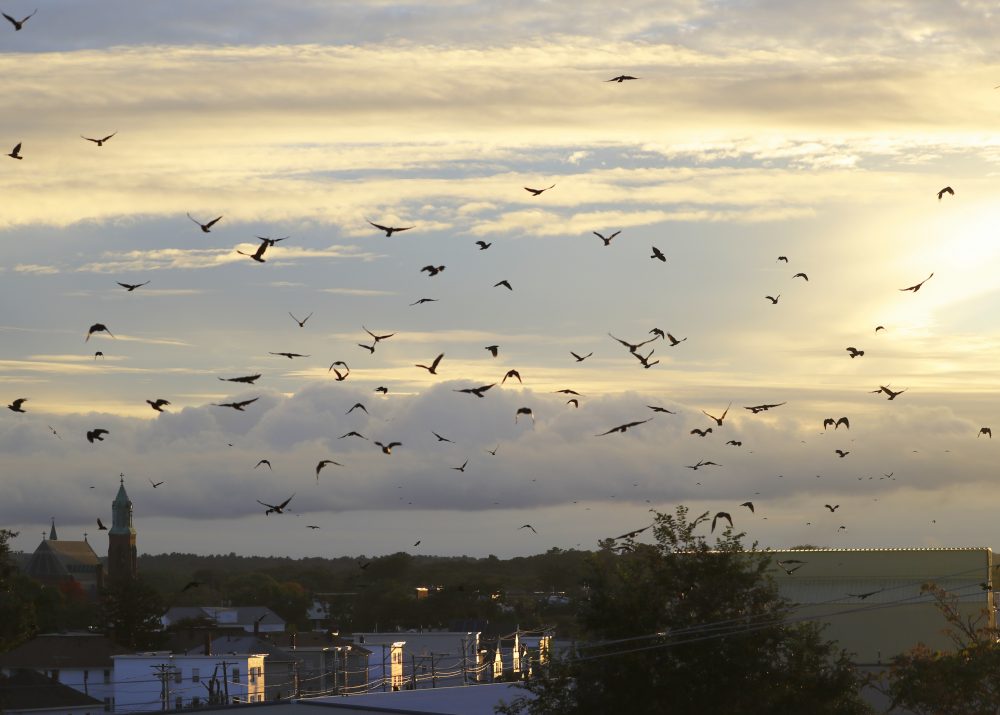 In some cases, the flight path was right over the parking garage. This group of Crows were vocalizing along the way!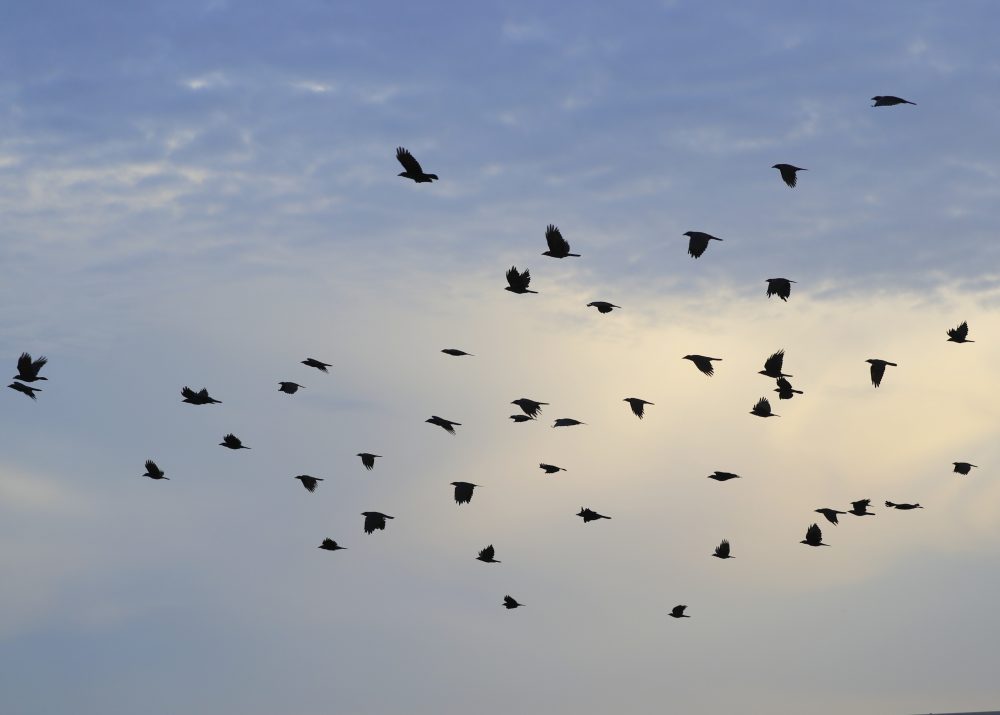 Just before sunset, a large group of Crows took off in flight from the warehouse roof and headed NNW towards the Merrimack River as the train rolled by. On some night the pastel colored sky background is dazzling with a range of yellow, orange, and pink colors.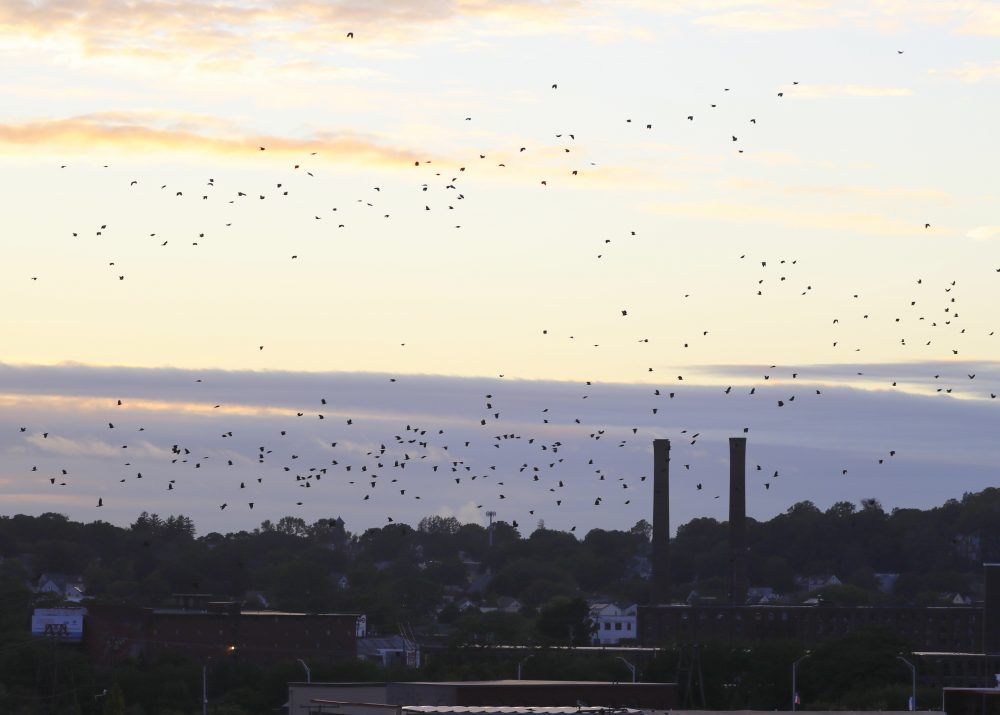 At sunset time, there were over 500 Crows on the roof, and they slowly lifted up and off in flight to join many others converging into the overnight roost!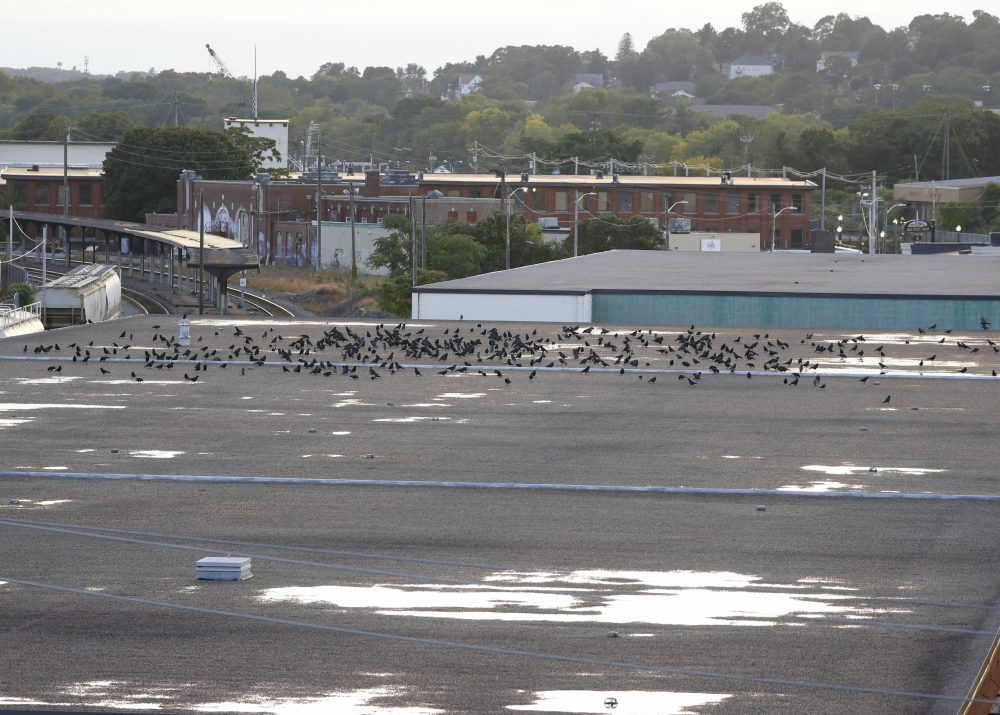 Check out the newly launched Crow Patrol Podcast: wintercrowroost.com/podcast/
Photo gear used for this outing:
Canon EOS 80D with Canon EF-S 18-135mm f/3.5-5.6 IS 
Canon EOS 80D with Canon EF-S 18-135mm f/3.5-5.6 IS (Infrared)
Canon 1DX MK II with Canon EF Telephoto Zoom 100-400mm f/4.5-5.6L IS II USM
ATN BinoX 4K Smart HD Binoculars with photo/video
SiOnyx Aurora Pro Digital Color Night Vision Optics
Follow us on Instagram: wintercrowroost
Follow us on YouTube: birdsoftheair1