This blog post and photos by Craig Gibson, 2019 Crow Patrol, Lawrence, MA
Out on solo Crow Patrol tonight starting at 5:20, under heavy overcast skies, winds from the E at 9MPH and temp at 56F; sunrise time tonight 5:59 PM
Made a number of initial stops at nearby scouting locations and then, from the Duck Bridge, over the Merrimack River, observed the Crows gathering on the north side rooftop edge of 280 Merrimack St. at the east end of the building complex, as well as on the ground in the fence enclosed construction zone between the back side of the building and the river. Crows were streaming into that location from both the east and the west; they were frequently seen in playful barrel roll flight play, and perched on many of the nearby rooftop edges. Approximate count of Crows on ground, in flight, and perched nearby was just over 500.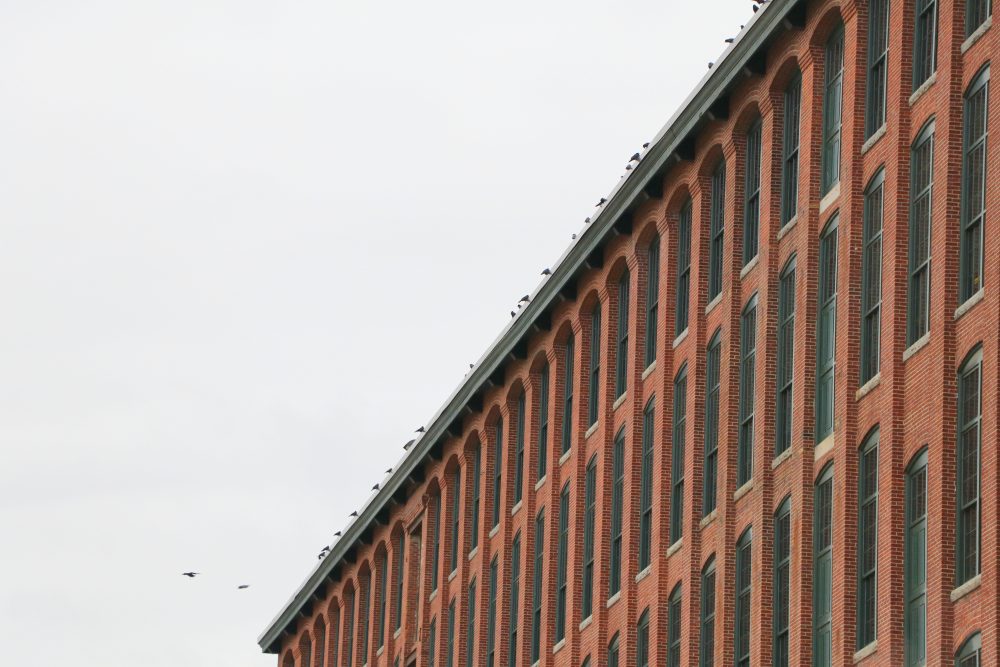 Next stop was to observe the crows along South Canal St. There were many Crows seen already converging into the overnight roost, far earlier than they had last night. It is very likely that the earlier arrival into nearby staging areas and into the roost is directly correlated to wind and cloud cover conditions. Many Crows were seen in and around the National Grid substation facility and in the trees along the south side of the Merrimack River; also Crows swarming in flight and coming in to roost in the trees on the north side of the New Balance building.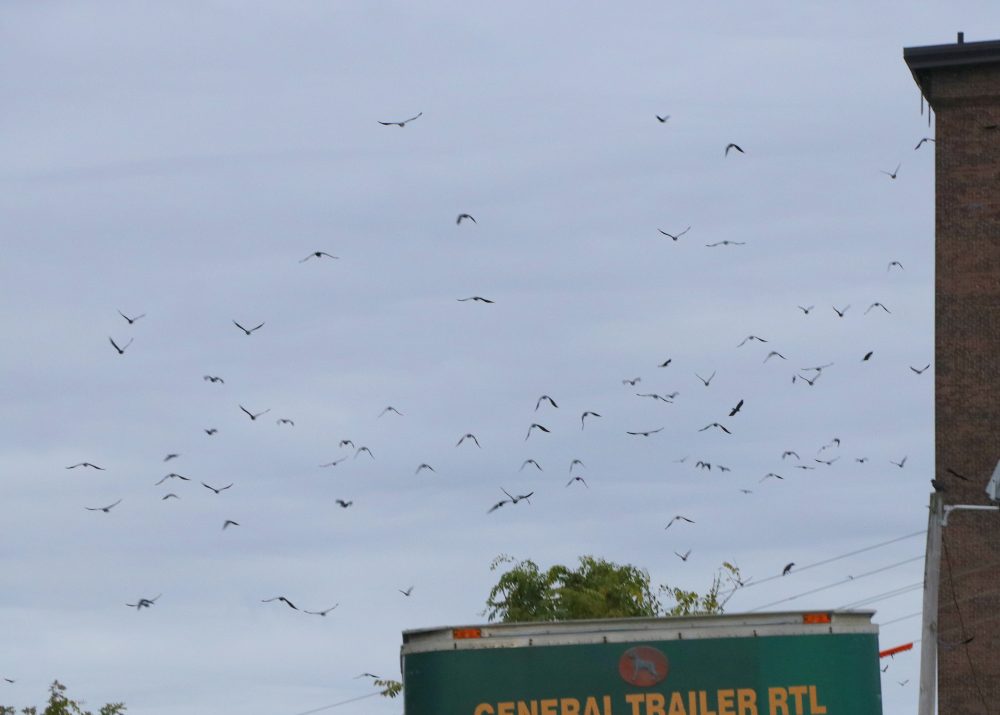 Had a chance to say hello to two staff members at the PRKD pizza food truck that each night is stationed behind 280 Merrimack St. from 5 to 8 PM and they offer A wonderful selection of freshly baked pizza is from the truck.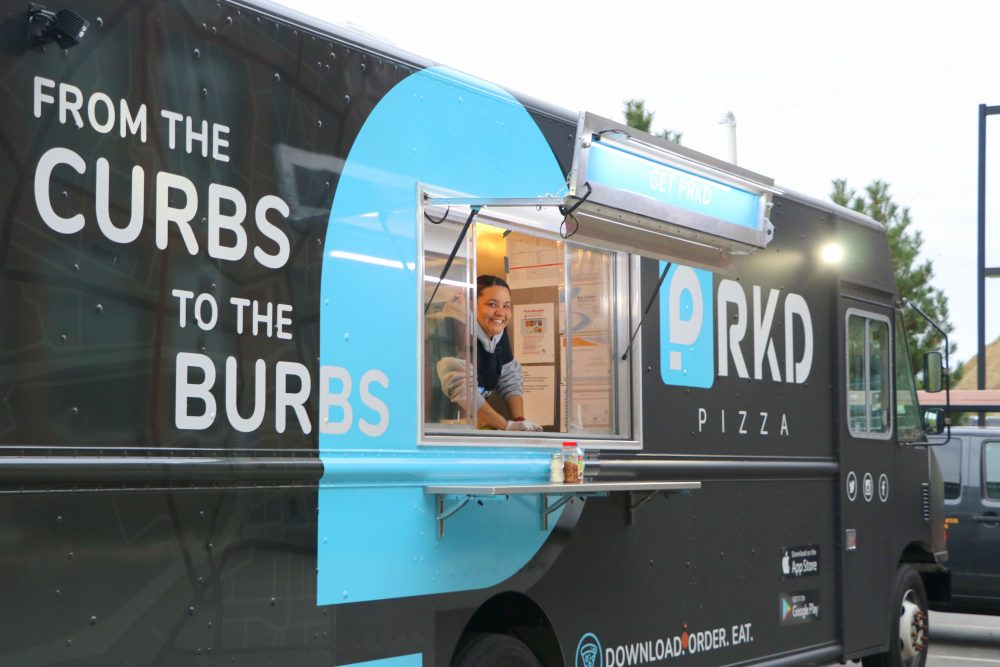 PRKD Pizza is a mobile kitchen platform devised by one of New England's most successful restaurateurs– Salvatore Lupoli. By combining a mobile App with their state-of-the-art mobile food trucks, they provide a delicious pizza with best in class ordering and delivery experience! The truck staff are terrific, welcoming and ready to serve!