Had a very relaxing time observing the Crows while they were staging early this evening.  After driving around near the intersection of South Union Street and Merrimack Street, made my way to the top of the adjacent McGovern Parking Garage, under overcast skies, wind E at 7MPH, and temp at 65F.
The Senator Patricia McGovern Transportation Center opened for service on Monday December 5, 2005 beginning with the first inbound train to Boston. The garage is owned by the MVRTA and managed by LAZ Parking Inc.
From the rooftop of the parking garage, the views are terrific overlooking O'Connell South Common.  It is located at the intersection of South Union Street and Market Street and is named for Lawrence native, Private First Class Philip J. O'Connell.  While looking south over the treetops, the Crows were staging atop the crowns of many trees around the north end of the Common….quite a sight!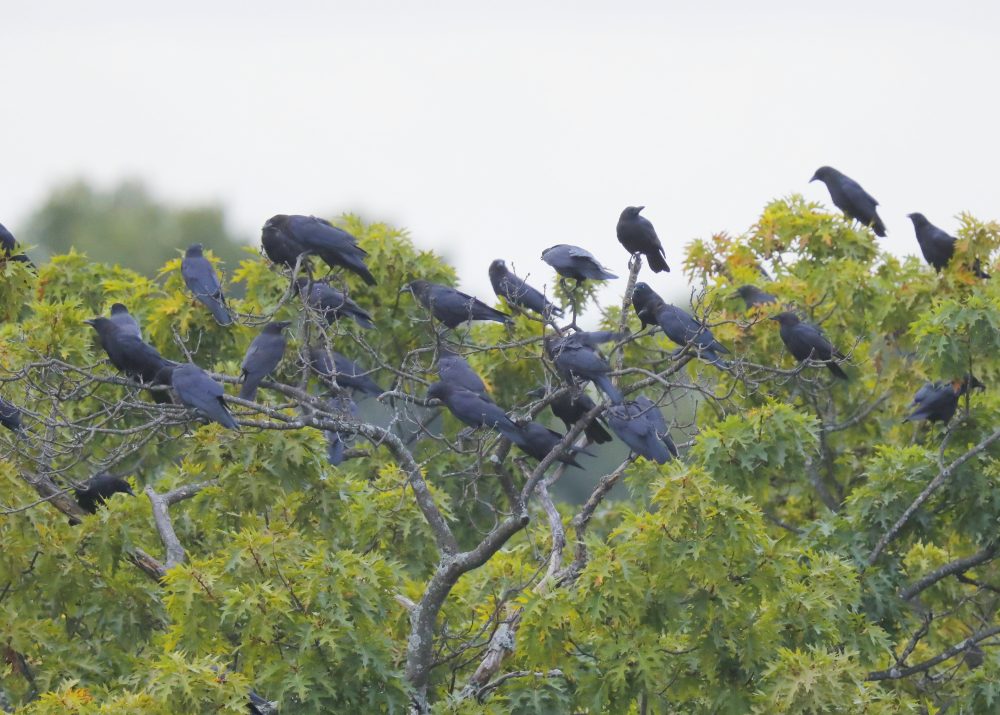 The O'Connell South Common is a large park containing several different facilities for the enjoyment of the citizens of Lawrence, from baseball fields, to a street hockey rink; there is even a bandstand at the front of the Common dedicated to the memory of Private Roland H. Vanderkerkove who was killed in action during the Battle for Mortain France during World War II. There is on street parking available, and plenty of picnic tables and facilities for a full afternoon of fun.  Here the Crows have lifted off and a are making their way towards the trees along the Merrimack River!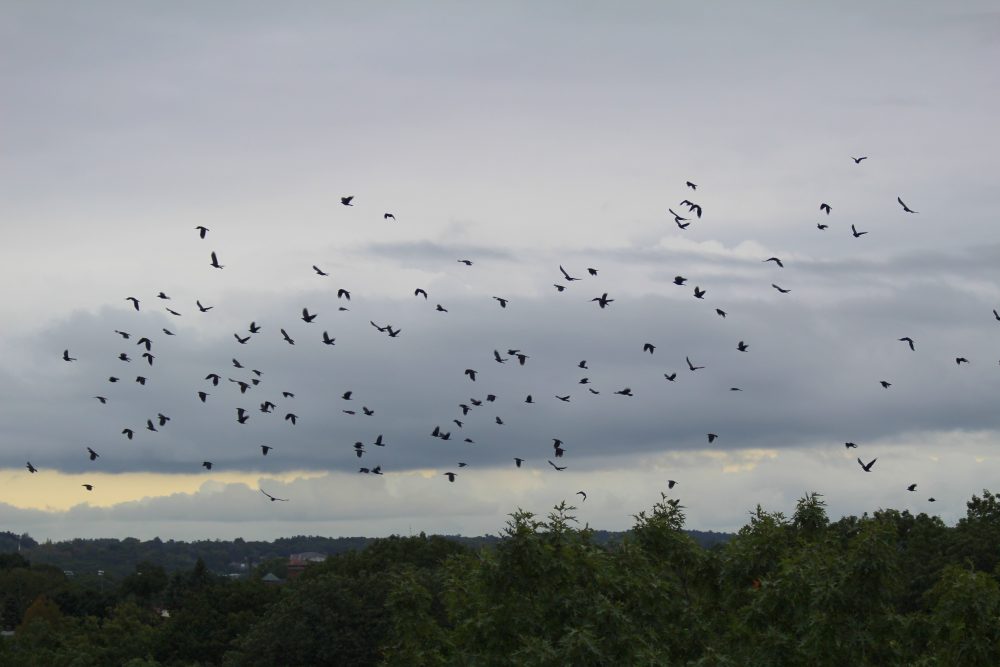 The City Council on Tuesday voted in Dec. 2017 to authorize Mayor Daniel Rivera to apply to the state for the grant. Groundwork Lawrence, a nonprofit that often partners with the city to improve existing parks or buy land to build new ones, would manage phase two of the South Common project. The next photos shows the Crows passing the Ayer Mill Clock Tower on their way to the final roost in the trees along the south side of the Merrimack River just on the west side of the Duck Bridge.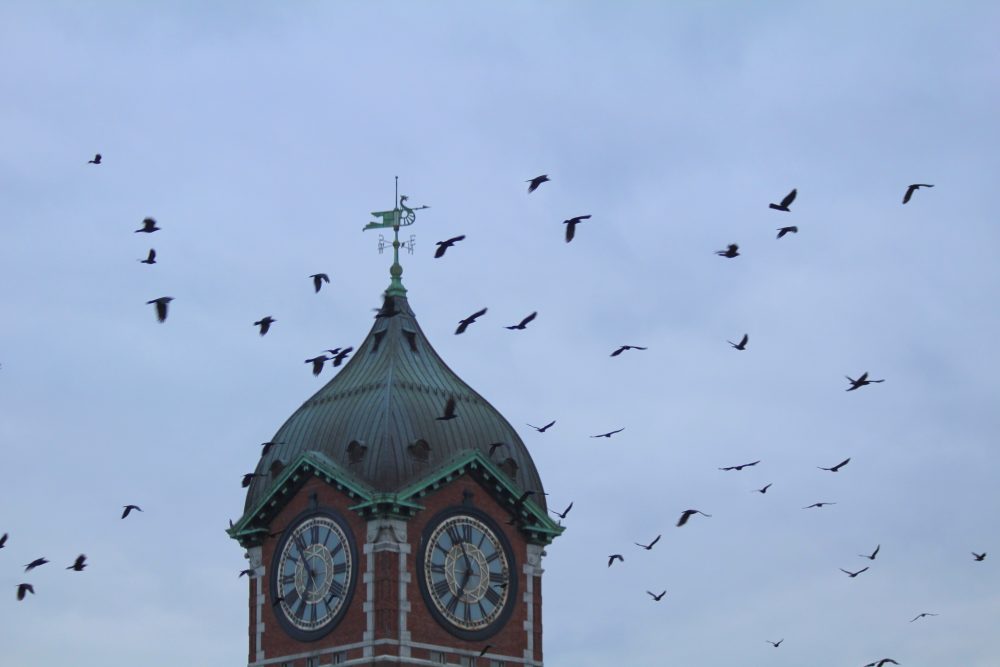 "These are two major assets on both sides of the city," said Heather McMann, Groundwork Lawrence's executive director, referring to the north and south commons. "The South Common needs this upgrade to make sure both sides of the city have large open spaces to uses for sports, recreation and for kids playing."