Conditions: heavy overcast skies, fog and drizzle, visibility just over 1 mile, light wind, temp 65F; sunset time 7:16PM
Observations: initially discovered and observed staging Crows along Market Street behind Lawrence Pumps; then along South Canal St., then with awesome views from the rooftop at the Mill240 apartment building, thanks to Stafford and Mill240 staff. Upon entering rooftop, the south side of rooftop area was lined with well over 300 Crows, mostly Fish Crows, some American Crows. The image below captured about 25 minutes before sunset time.
In addition to Crows on the rooftop, enjoyed outstanding views of Crows arriving and staging in the extended National Grid substation area, as well as atop the roof along the NW edge of the New Balance building. Image below captured just over 5 minutes before sunset time.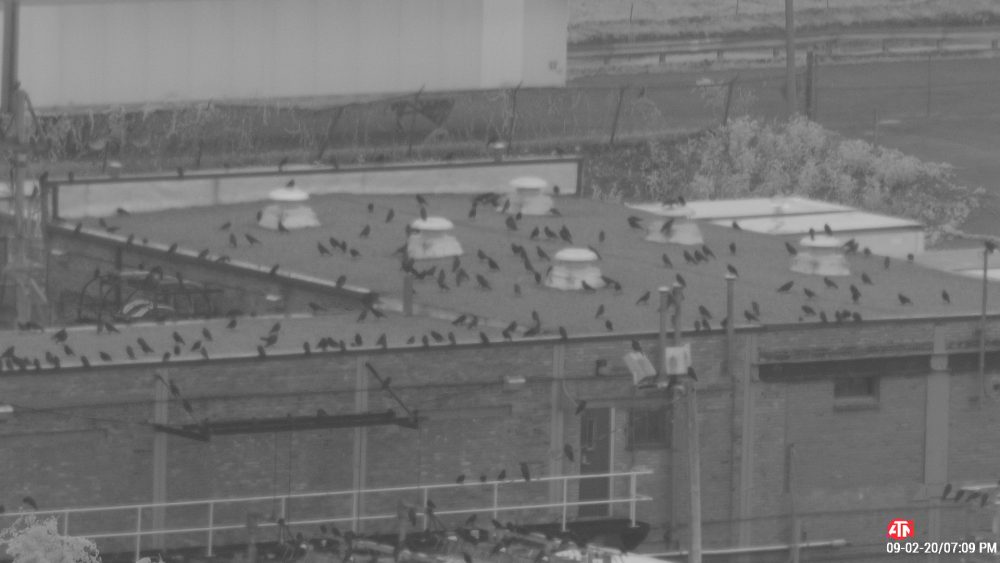 Due to low light conditions, Crows started moving into overnight roost earlier than normal with one of first Crows seen in roost area almost 20 minutes before sunset time. Others made an orderly flight progression into the roost over next 60-70 minutes. The rooftop vantage point provided nice opportunity to appreciate how well spaced out the Crows are over the stretch of the roost area. Image below captured 15 minutes after sunset time with infrared camera gear.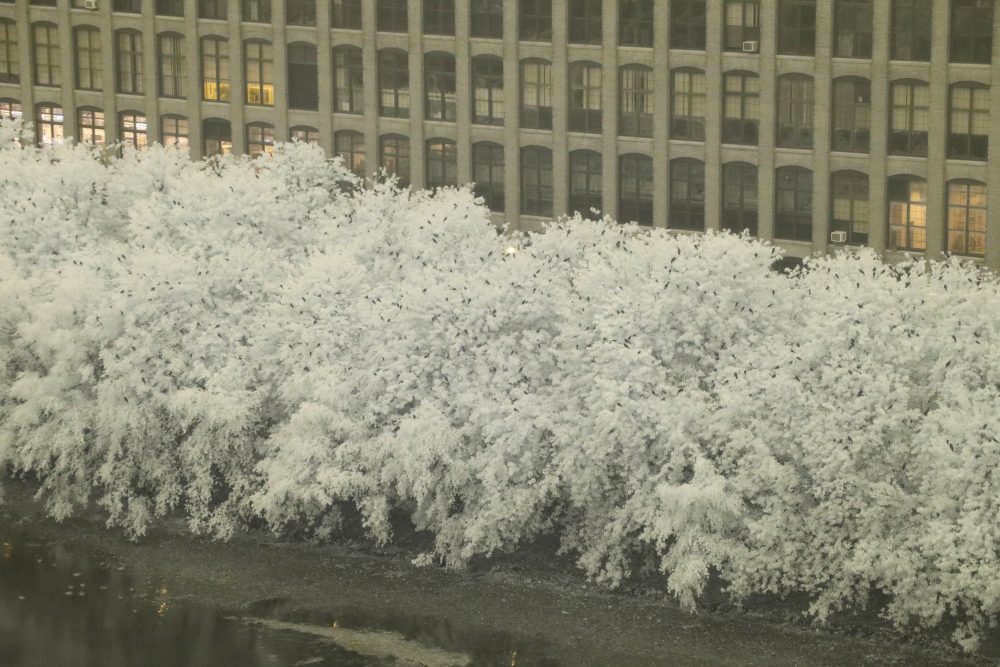 Despite the constant drizzle, another fascinating look at the roost! Below about 45 mins post sunset time, from the Mill240 rooftop, looking SW over the Merrimack River, the Casey Bridge, and the lights along Merrimack St., west of Parker St.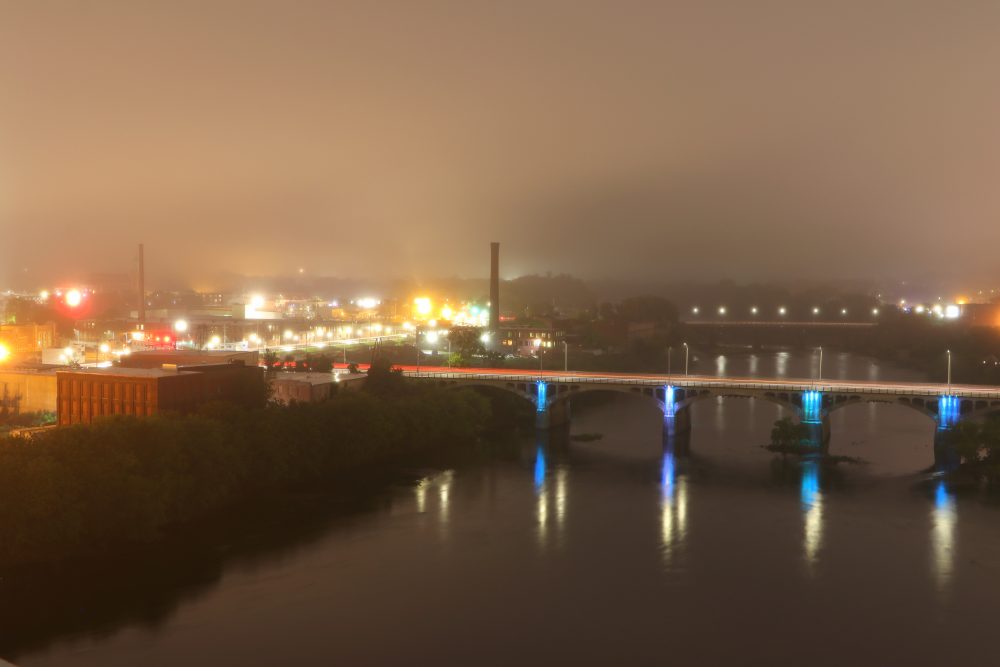 Photo gear used for this outing:
Canon EOS 80D with Canon EF-S 18-135mm f/3.5-5.6 IS 
Canon EOS 80D with Canon EF-S 18-135mm f/3.5-5.6 IS (Infrared)
Canon 1DX MK II with Canon EF Telephoto Zoom 100-400mm f/4.5-5.6L IS II USM
ATN BinoX 4K 4-16x Day and Night Smart HD Binoculars with photo/video
Follow us on Instagram: wintercrowroost
Follow us on YouTube: birdsoftheair1
Blog post and photos by Craig Gibson, 2020 Crow Patrol, Lawrence, MA