Submitted by Craig Gibson: 2019 Crow Patrol
Observation notes: just after 6:30 PM under mostly cloudy skies, winds from SW at 7MPH, and temp at 79F.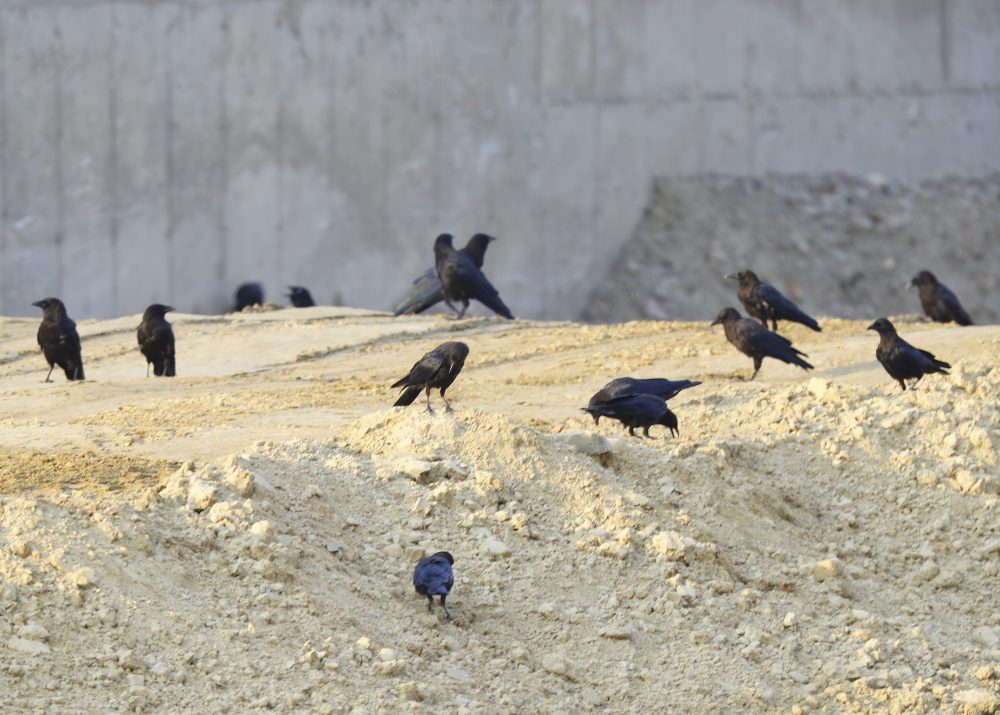 The Young Fish Crows continue to move around the local area along the Merrimack River.  Discovered over 50 Fish Crows mulling around the fenced in the construction zone behind 280 Merrimack St. This location, along the Merrimack River, is part of the extended Riverwalk Properties. A number of Crows were perched on the rooftop above and many were seen mulling around on the ground behind the fences and perching atop yellow bulldozers.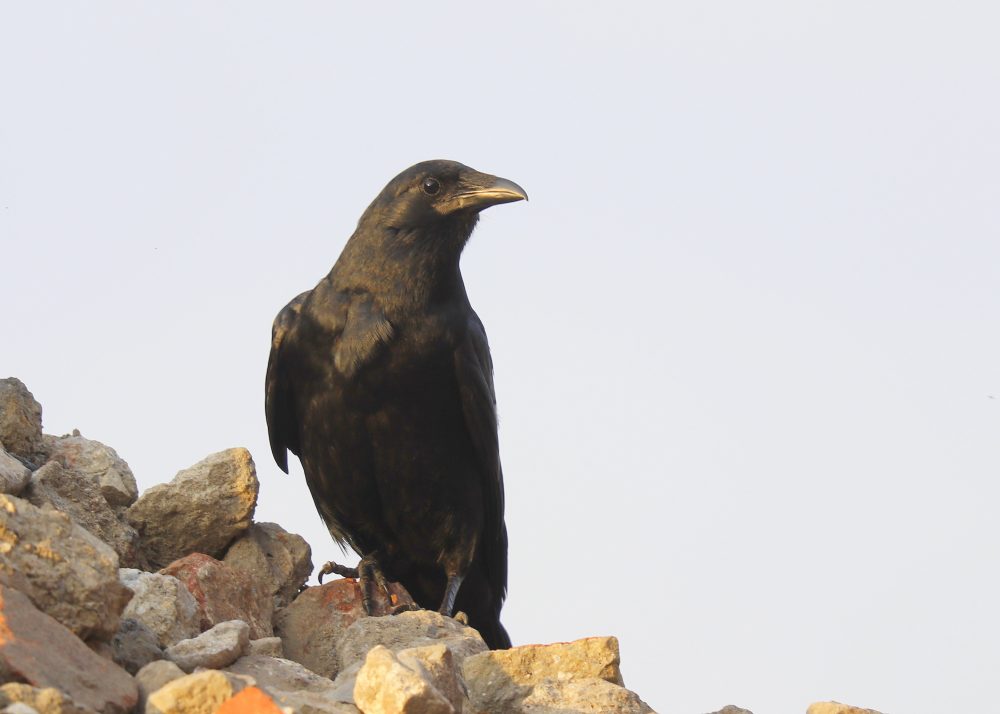 Here is one Fish Crow posing for a portrait on a huge dirt pile! Riverwalk Properties is a live-work-play campus with close to 4 million square feet of commercial, retail, manufacturing and residential space nestled along the Merrimack River with direct access to the commuter rail and the highway. Our premier 46-acre campus is the perfect blend of historic preservation. Home to more than 200 companies that employ over 4,000 people, Riverwalk has become the region's most highly sought after amenity rich destination. After 15 years of expansion at Riverwalk, Lupoli Companies is creating a new sense of place for their tenants and community alike with the most forward-thinking, transformative project yet, The Pavilion.