Observation details: start time 7:45PM, observed mostly Fish Crows, along with a few American Crows, with active vocalizations, for almost 45 minutes from along South Canal Street, and then out on the west side of the Duck Bridge, over the Merrimack River.
Conditions: heavy overcast skies, wind calm, temp 67F; sunset time 8:26PM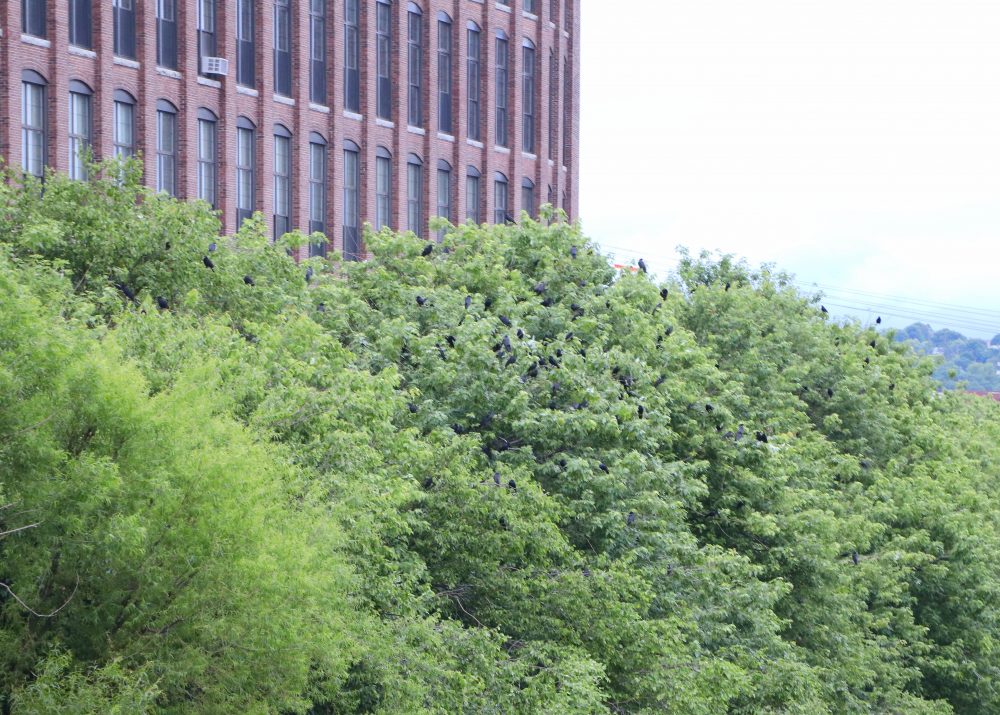 After initial arrival in the general area, over 25 Fish Crows (FICRs) were observed near the back of the truck depot location. They were seen milling around on the ground and perched in tree tops along the Merrimack River. Just before 8PM, many of the FICRs lifted up just a bit in flight and seemed to head towards the overnight roost area on the north side of the red brick New Balance building. Moved over to the west side of the Duck Bridge for better viewing. This image shows the FICRs perched on the trees while vocalizing quite a bit.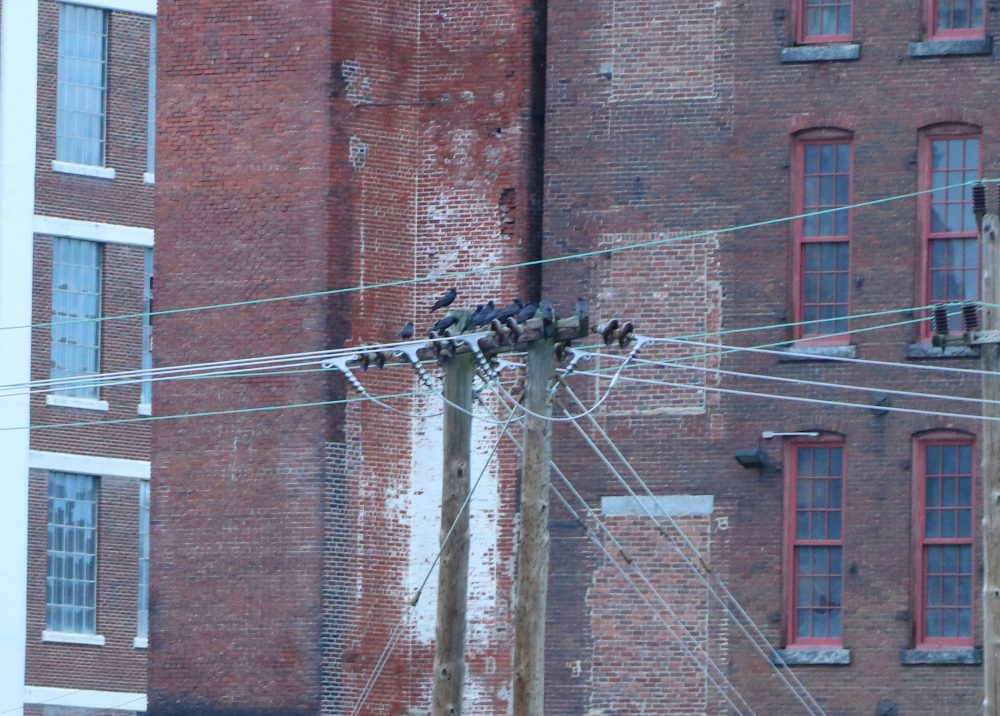 About 15 minutes before sunset time, some of the FICRs began to make a flight line across the Merrimack River to a utility pole on the north side where they perched in small numbers. Over the next ten minutes almost 60 FICRs made this playful flight, and then returned in flight back over the river at a very low altitude. Vocalizations remained active but fairly subdued with no alarm calls.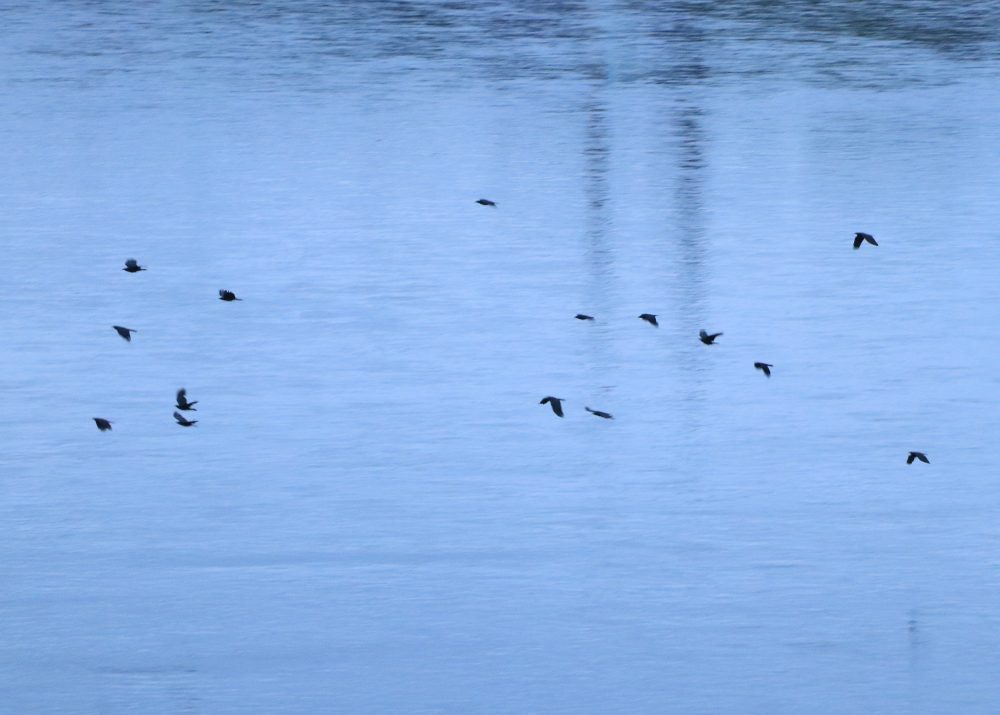 As darkness starts to settle in, the FICRs are seen in nice contrast while in flight over the Merrimack River, with the lighter sky reflected off the gently flowing river.
Photo gear used for this outing:
Canon EOS 80D with Canon EF-S 18-135mm f/3.5-5.6 IS   
Follow us on Instagram: wintercrowroost
Follow us on YouTube: birdsoftheair1
Blog post and photos by Craig Gibson, 2020 Crow Patrol, Lawrence, MA
Video Location: trees on the north side of the New Balance factory building along the Merrimack River in Lawrence, MA