Conditions: mostly clear skies, light variable winds, 70F; sunset time 7:19PM
Observations: while heading home, discovered a staging group of Mostly Fish Crows and smaller numbers of American Crows loitering around O'Connell South Common near intersection of South Union and Market Streets. Initially saw over 50 Crows raiding an overstuffed park waste can with Crows on top and mulling around on ground below.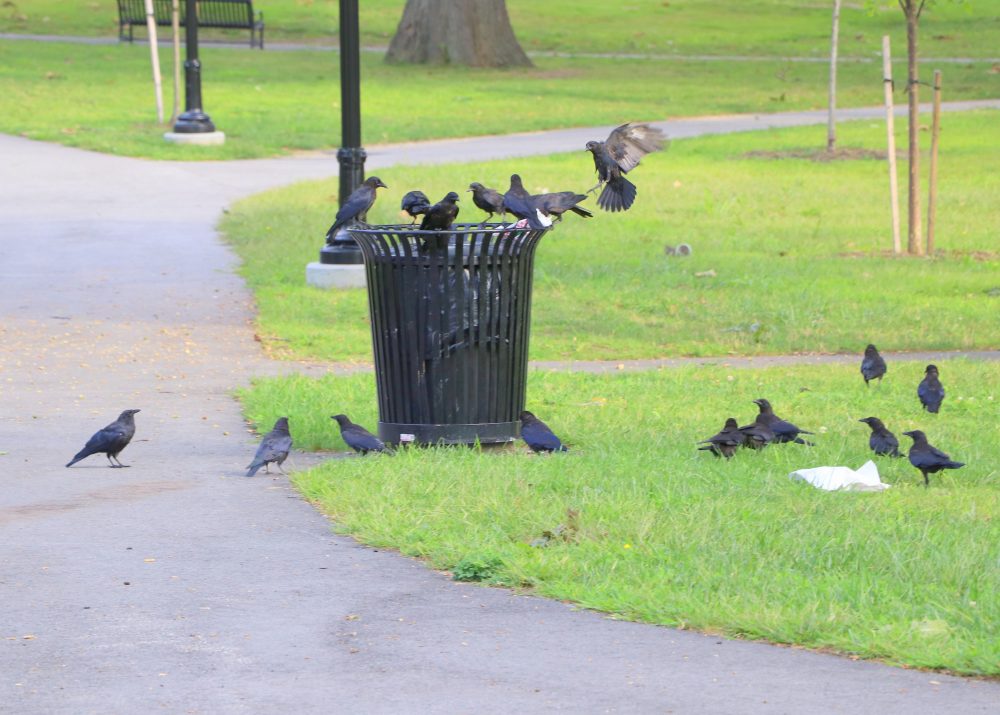 A bit later, the Crows assembled well over an hour before sunset time, on utility wires and on the rooftop edge of a low rise brick building next door along Market Street! The vocalizing was very audible and constant. As very social birds, the tend to gather in groupings in one location and then move on to another hangout.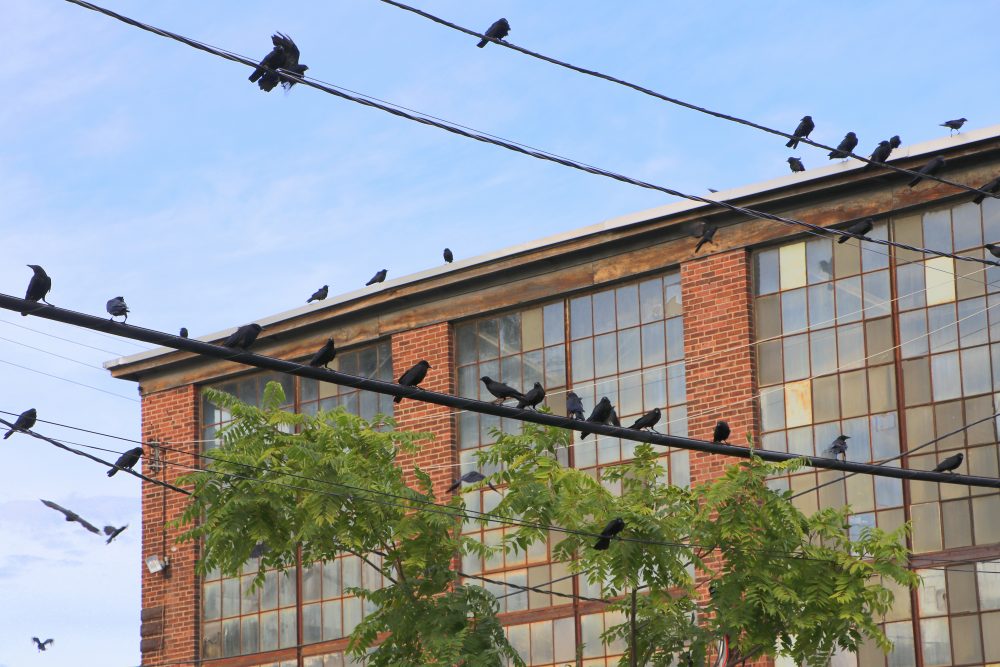 Photo gear used for this outing:
Canon EOS 80D with Canon EF-S 18-135mm f/3.5-5.6 IS 
Canon EOS 80D with Canon EF-S 18-135mm f/3.5-5.6 IS (Infrared)
Canon 1DX MK II with Canon EF Telephoto Zoom 100-400mm f/4.5-5.6L IS II USM
ATN BinoX 4K 4-16x Day and Night Smart HD Binoculars with photo/video
Follow us on Instagram: wintercrowroost
Follow us on YouTube: birdsoftheair1
Blog post and photos by Craig Gibson, 2020 Crow Patrol, Lawrence, MA