Observation details: start time 6:50PM, observed mostly Fish Crows, along with a few American Crows, with active vocalizations, for almost 2 hours from along South Canal Street, and then out on the west side of the Duck Bridge, with sunset time at 8:26PM.
Conditions: clear skies, wind SW 10 MPH, temp 83F; sunset time 8:26PM
The Fish Crows started streaming into the general area just before 7PM. They arrived in very small groupings from may different directions. Upon arrival they would lower their feet and then swirl around prior to landing on one of the trees along the Merrimack River or on the ground in the back part of the truck depot. The vocalizations help to clearly identify most of these as Fish Crows. A few American Crows were heard nearby as well. The numbers on the ground and in the trees grew slowly as sunset time drew closer.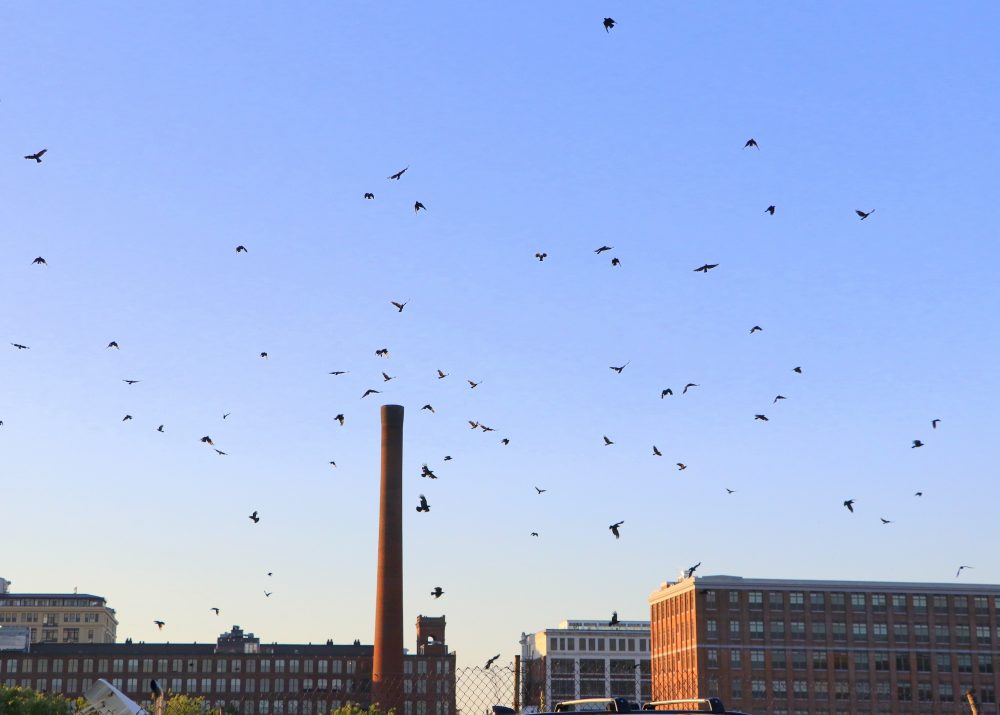 Often times, the Fish Crows will rise up in a large group and in a momentary swirl of flight over the staging area. During this flight show, the vocalizations become more frequent and intense, but they do not appear to be reacting to any type of visible predator threat. It provides another look at the group overall and helps to make a better estimate of the numbers of FICR's that have assembled on a given night. This image above was taken about 36 minutes before sunset time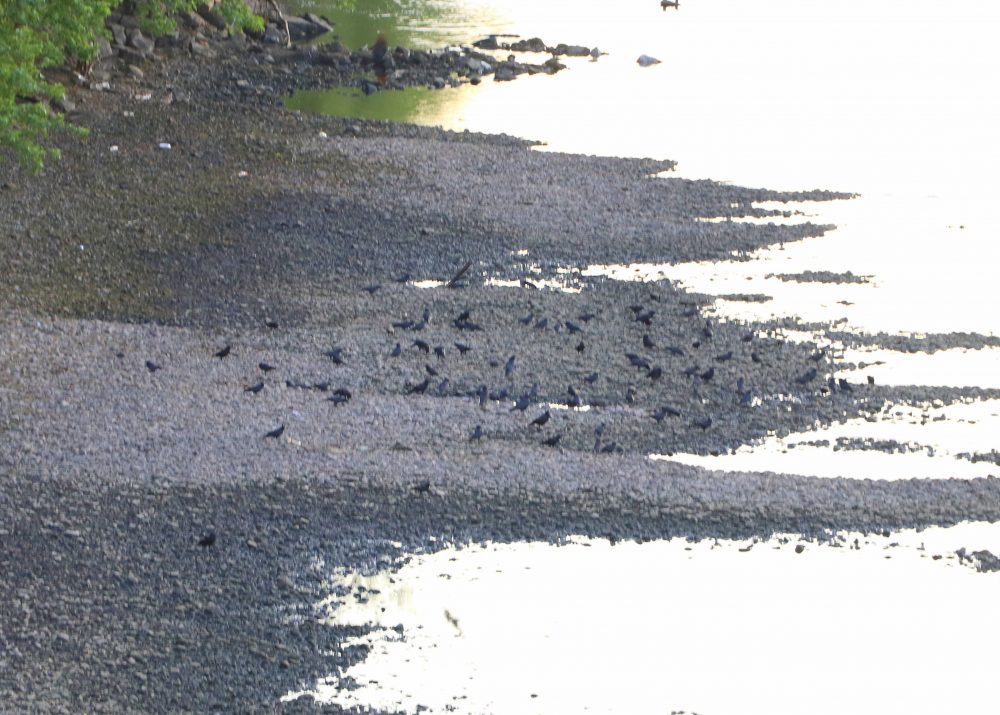 Moved over to the nearby Duck Bridge about 30 minutes before sunset time to observe the FICR's coming into the overnight communal roost. This vantage point, on the west side of the bridge, allows for a view of the crows drawing closer to the roost.  Some of them fly across the Merrimack River to perch in trees before crossing again and into the roost. On the last few outings, many of the FICR's gather along the gravel riverbed located below the roost trees and mull around a bit before moving into the roost. The cover photo shows the Crows while jostling around near the roost as the nearby fledgling Peregrine Falcon made a number of passes by the trees and spooked some of the Crows.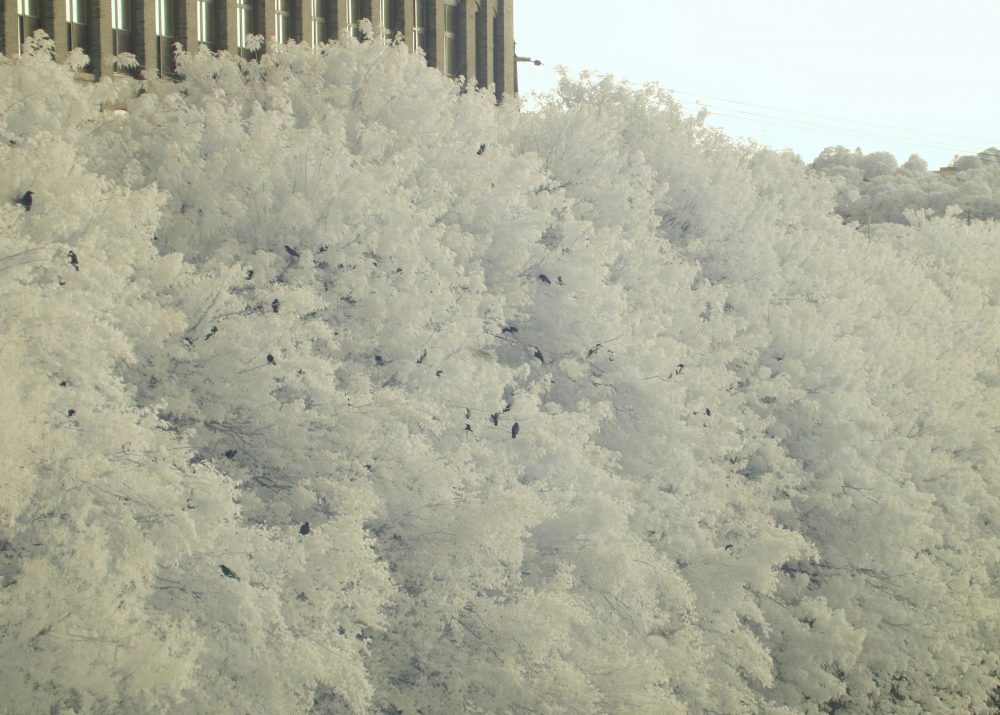 This last image taken around 12 minutes after sunset time, with an infrared camera, shows the Crows on the outer edge and mid canopy of the trees along the river. This type of image provides a much sharper contrast between the trees and the Crows. We will be using more of this approach to enhance our understanding of behavior around the overnight roost.
Photo gear used for this outing:
Canon EOS 80D with Canon EF-S 18-135mm f/3.5-5.6 IS   
Canon EOS 80D IR with Canon EF-S 18-135mm f/3.5-5.6 IS 
Canon 1DX MK II with Canon EF Telephoto Zoom 100-400mm f/4.5-5.6L IS II USM
ATN BinoX 4K 4-16x Day and Night Smart HD Binoculars with photo/video
Follow us on Instagram: wintercrowroost
Follow us on YouTube: birdsoftheair1
Blog post and photos by Craig Gibson, 2020 Crow Patrol, Lawrence, MA