Oct. 27, 2021: heavy overcast, wind NW 3MPH, temp at 49F, sunset time 5:43PM
Out on Crow Patrol about 30 minutes before sunset time with Crows observed in staging areas on both sides of the Merrimack River. Primary vantage point was from north side of the river. Image below shows the Crows streaming into the general area around the truck depot minutes after sunset time.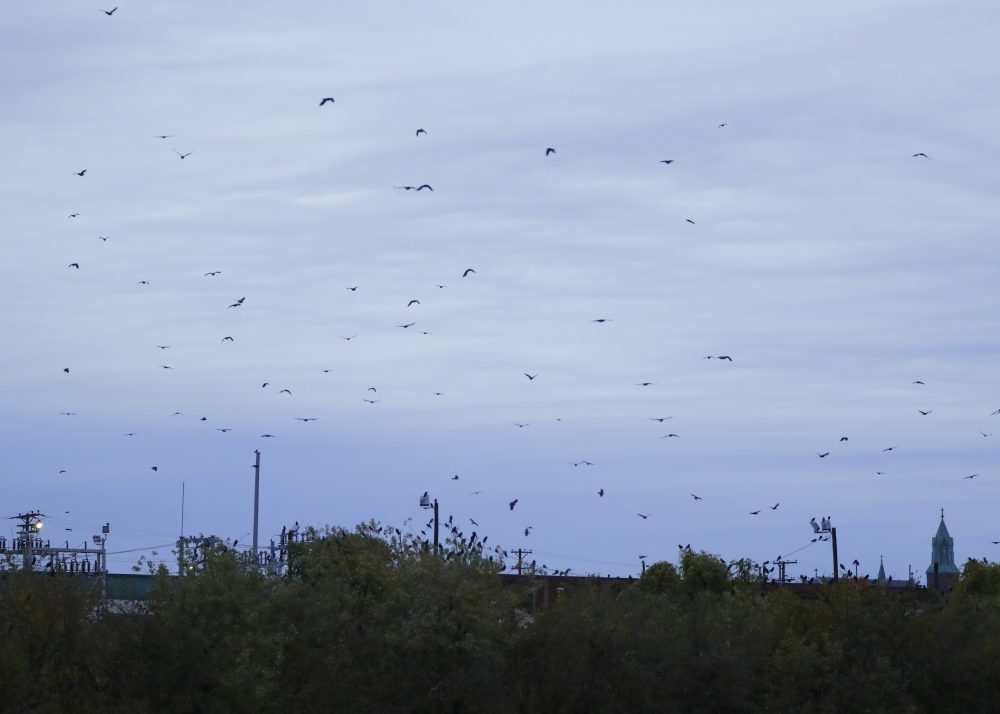 In image below, hundreds of Crows lifted off in flight, about 16 minutes after sunset time, just to the west and closer to the Casey Bridge, and then streamed over the truck depot area with many Crows perched on CubeSmart roof and in trees below. This is very typical of the final staging activities before the crows enter the overnight roost.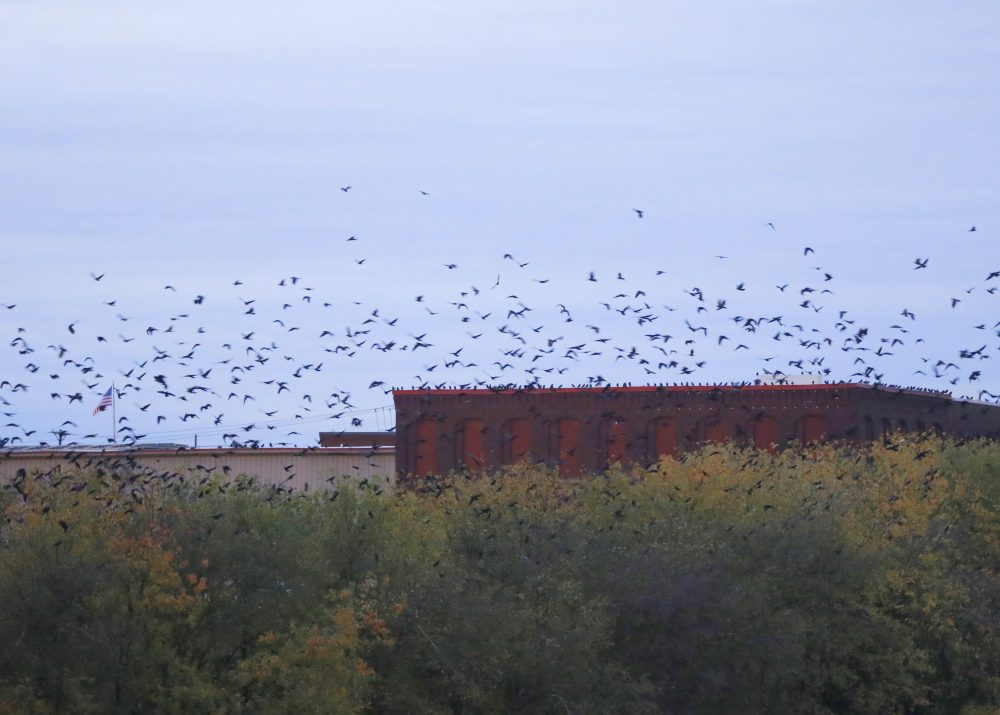 The same flight swirl continued moving ESE, towards the National Grid substation with the spire of St. Patrick's Church in the distant background. This image shows just over 500 Crows in flight mode.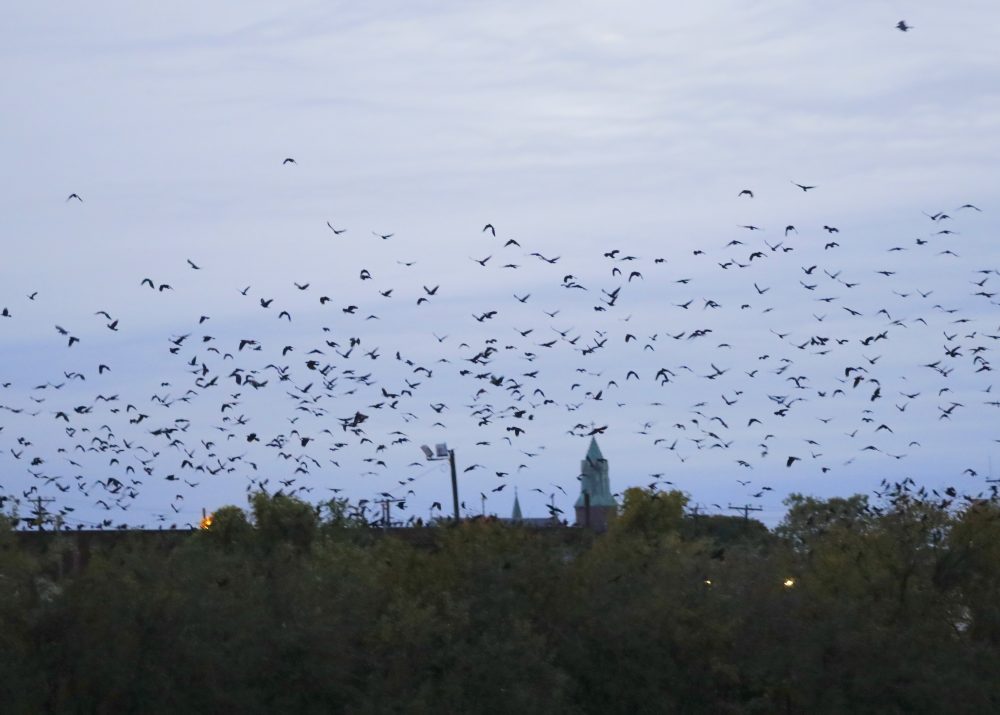 Moments later, the flight swirl moved further, and in this image below we tallied just over 550 Crows in flight mode while moving towards the nearby overnight roost, about 17 minutes after sunset time.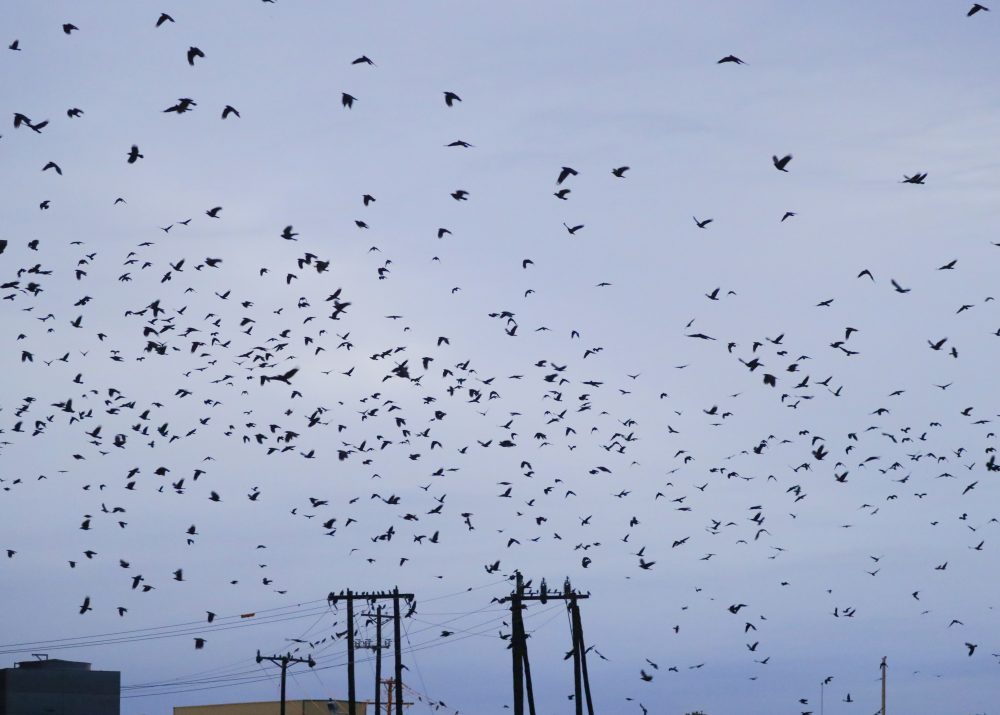 Note on counts/estimates: we are now using much improved methods for counting the large number of Crows while streaming, staging and in the roost. For all images, we use both a modified open source software program, as well as a hand count approach to carefully document our observations and to increase reliability and accuracy of the presented numbers. 
Check out the newly launched Crow Patrol Podcast: wintercrowroost.com/podcast/
Photo gear used for this outing:
Canon EOS 80D with Canon EF-S 18-135mm f/3.5-5.6 IS 
Canon EOS 80D with Canon EF-S 18-135mm f/3.5-5.6 IS (Infrared)
Canon 1DX MK II with Canon EF Telephoto Zoom 100-400mm f/4.5-5.6L IS II USM
ATN BinoX 4K Smart HD Binoculars with photo/video
Follow us on Instagram: wintercrowroost
Follow us on YouTube: birdsoftheair1
Blog post and photos by Craig Gibson, 2021 Crow Patrol, Lawrence, MA