Mon. Sept 20, 2021 : clear skies, wind SE 6MPH, temp at 67F; sunset time 6:45PM, moonrise 7:03PM
Out on Crow Patrol with a visit to the roof deck at Mill240 with sweeping 270 degrees views. Crows were seen streaming in from the west and south.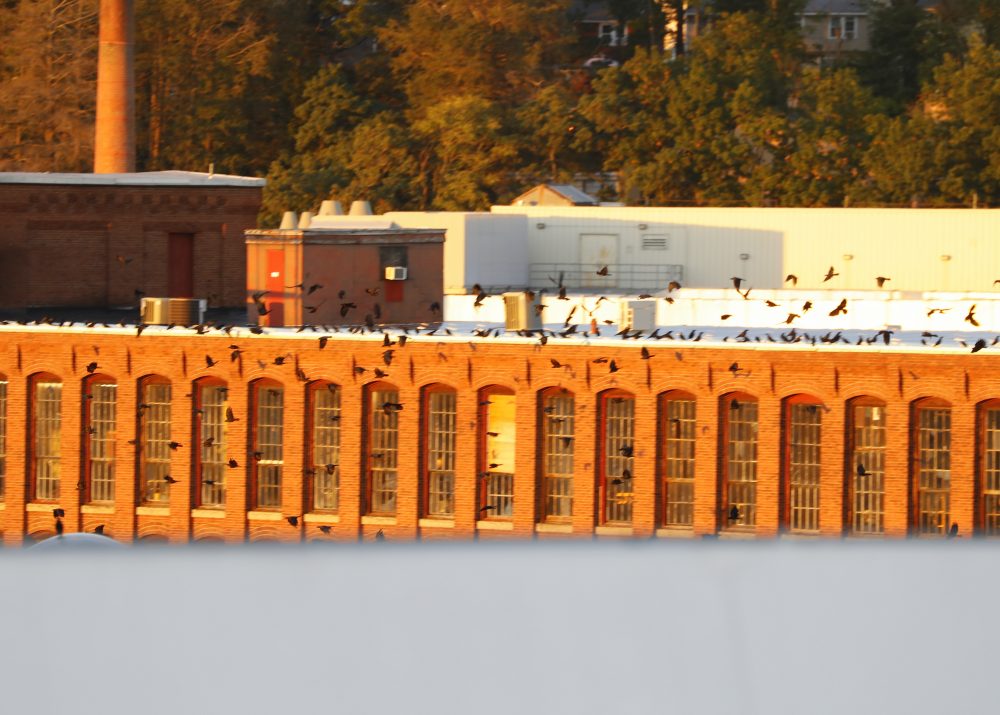 The initial staging area was on nearby rooftops at the south end of the Everett Mills building (above) and also on the Iron Mountain Storage building at 216 Canal Street (below).
Just after sunset, the Crows began to move towards the overnight roost area and many assembled atop the New Balance building, with intermittent flight bursts.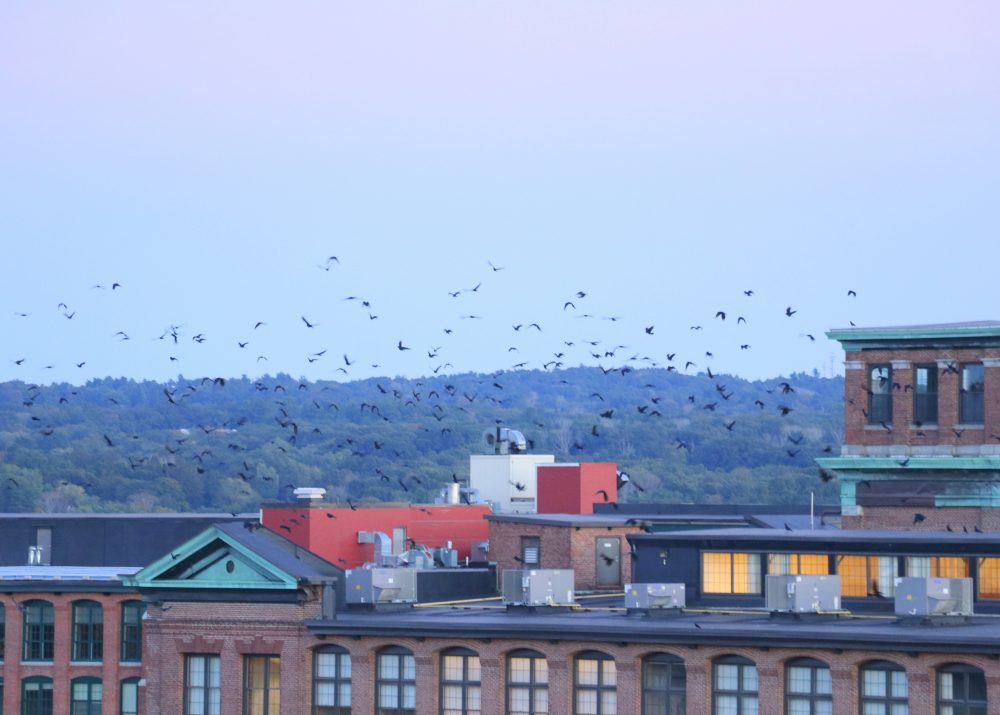 After the rise of the full moon, about 18 minutes after sunset time, the Crows began to settle into the treetops in the overnight roost with loud and ongoing vocalizations, mostly from American Crows.
Before departing the area, made one last stop on the Duck Bridge and captured a nice infrared close-up image of a group of Crows in the roost trees. Another terrific outing!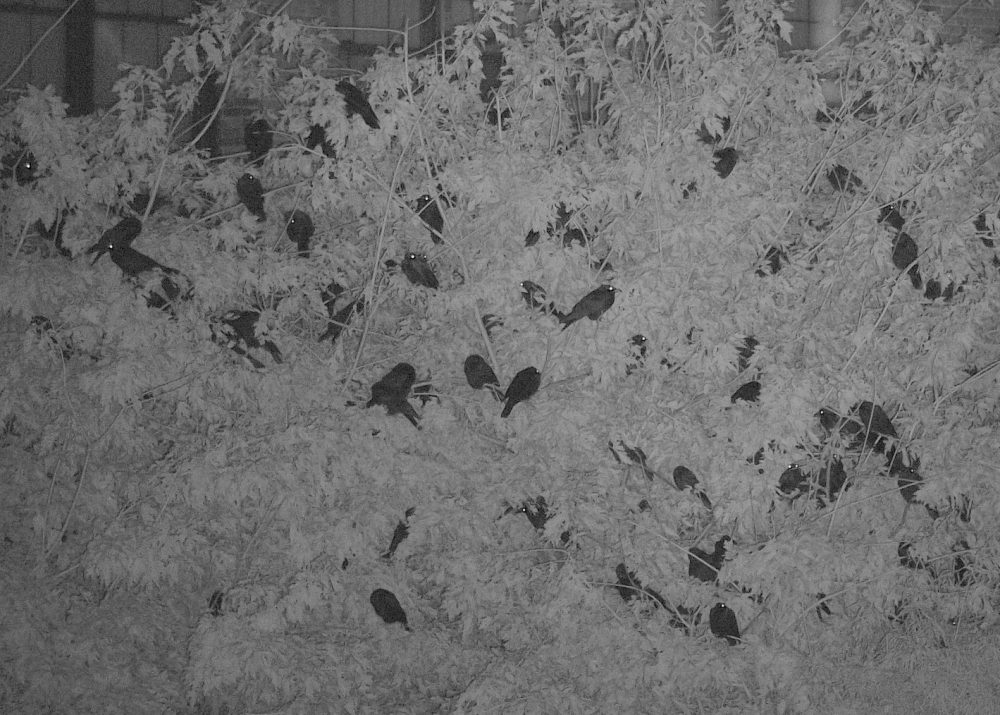 Check out the newly launched Crow Patrol Podcast: wintercrowroost.com/podcast/
Photo gear used for this outing:
Canon EOS 80D with Canon EF-S 18-135mm f/3.5-5.6 IS 
Canon EOS 80D with Canon EF-S 18-135mm f/3.5-5.6 IS (Infrared)
Canon 1DX MK II with Canon EF Telephoto Zoom 100-400mm f/4.5-5.6L IS II USM
ATN BinoX 4K Smart HD Binoculars with photo/video
SiOnyx Aurora Pro Digital Color Night Vision Optics
Follow us on Instagram: wintercrowroost
Follow us on YouTube: birdsoftheair1
Blog post and photos by Craig Gibson, 2021 Crow Patrol, Lawrence, MA