Sept. 27, 2021: mostly cloudy, wind S at 5MPH, temp 69F
Out on Crow Patrol with initial stops along east end of Merrimack Street, then heading westward with little action. Headed to top of the McGovern parking garage and observed a dribble of Crows starting to stream in, with a small group assembling at the west end of B&D Warehouse roof top.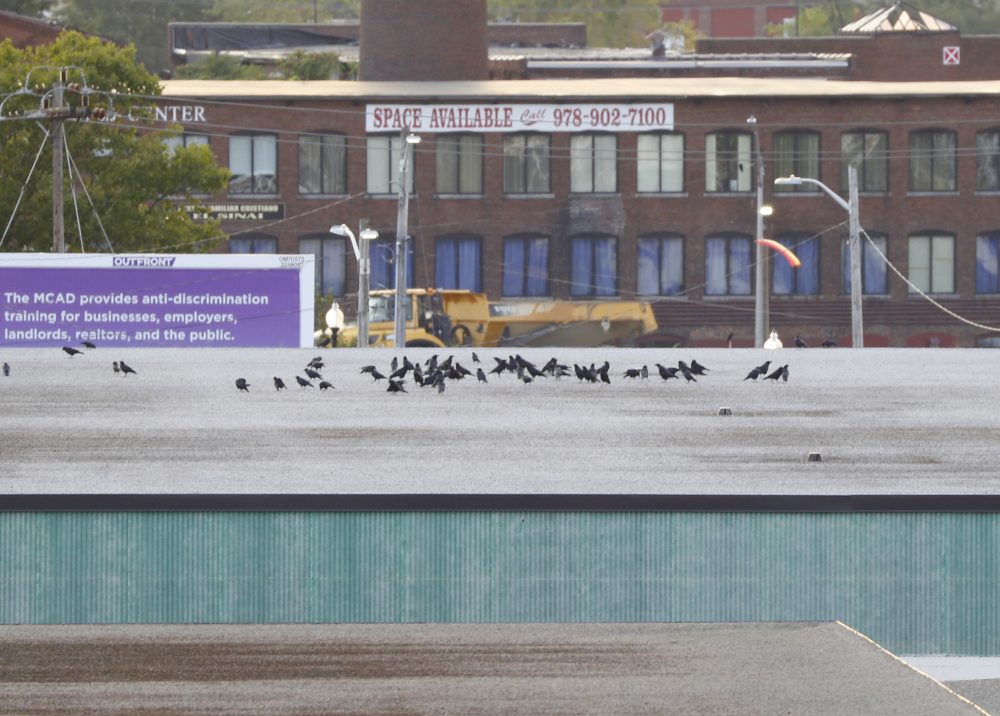 With more Crows gathering around the south end of the Casey Bridge, made my way over to that area. Observed mostly Fish Crows coming in and mulling on the ground and settling in, close together, on the utility wires, with lots of vocalizations.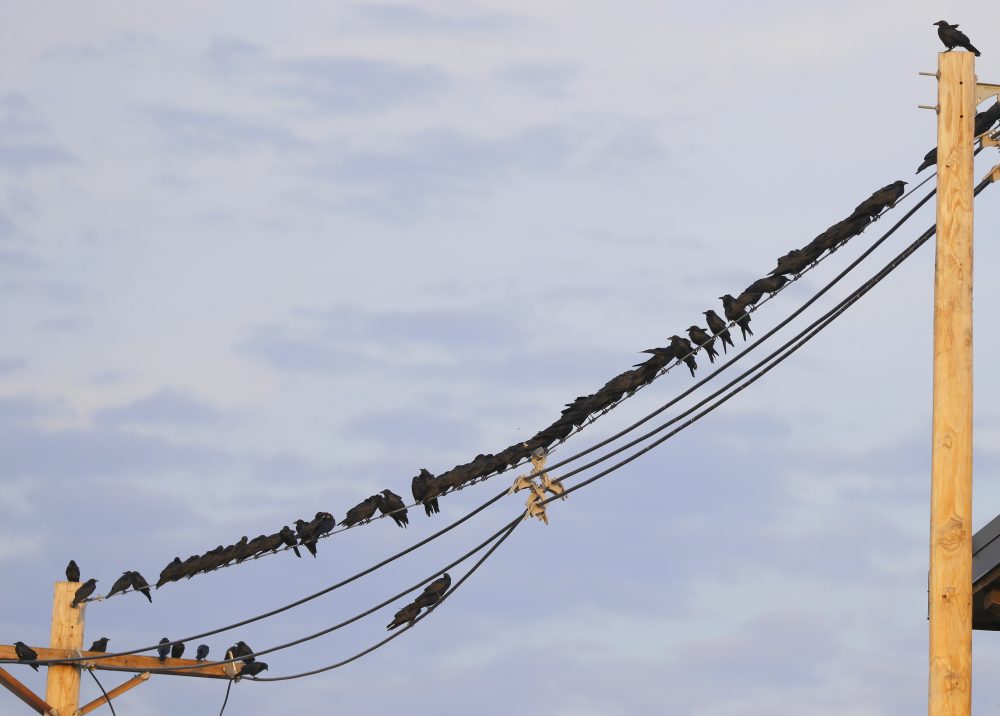 Moved over to the adjacent New Balance parking lot, and observed Fish Crows vocalizing and mulling around, while lifting up in flight if any loud noises like the train whistle or a loud motorcycle.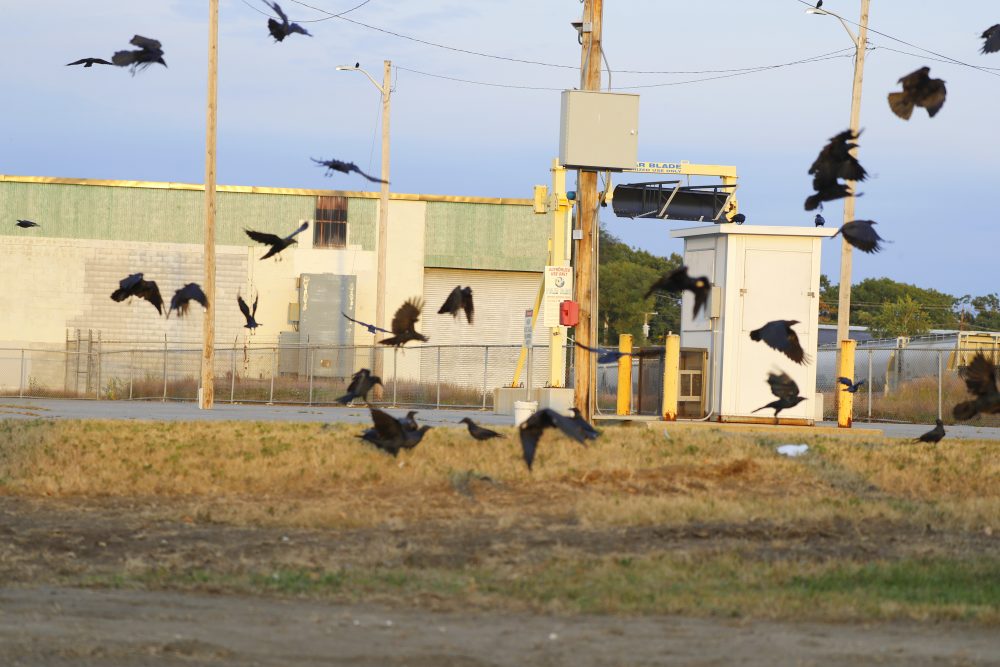 Finally, noticed a tight scrum of mostly Fish Crows, on the ground and in the nearby grassy area. Another enjoyable outing!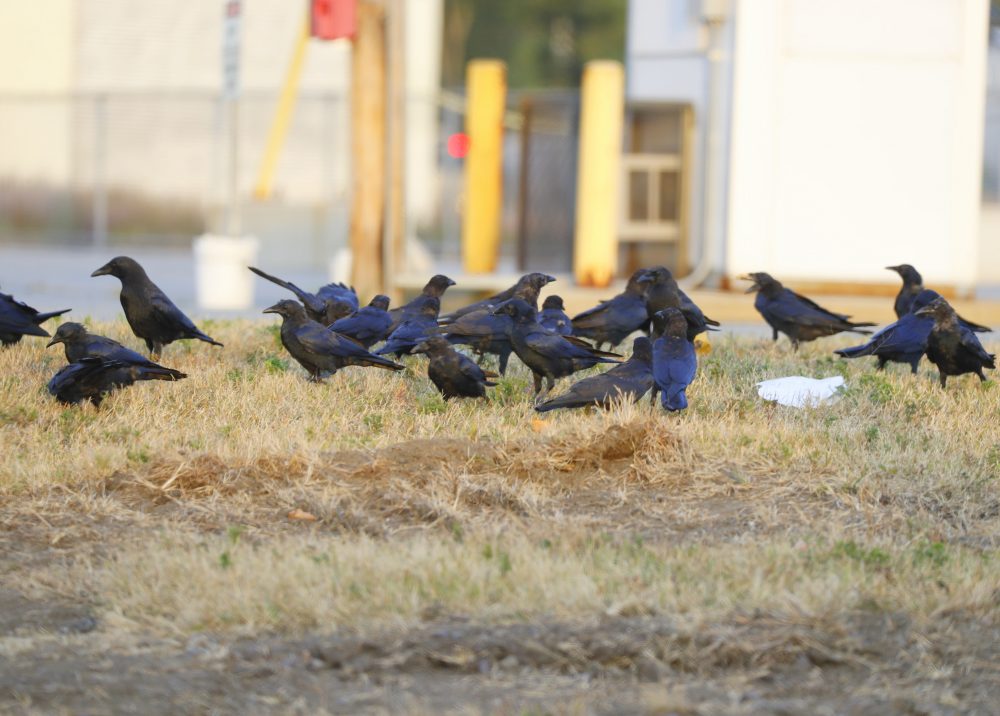 Check out the newly launched Crow Patrol Podcast: wintercrowroost.com/podcast/
Photo gear used for this outing:
Canon EOS 80D with Canon EF-S 18-135mm f/3.5-5.6 IS 
Canon EOS 80D with Canon EF-S 18-135mm f/3.5-5.6 IS (Infrared)
Canon 1DX MK II with Canon EF Telephoto Zoom 100-400mm f/4.5-5.6L IS II USM
ATN BinoX 4K Smart HD Binoculars with photo/video
SiOnyx Aurora Pro Digital Color Night Vision Optics
Follow us on Instagram: wintercrowroost
Follow us on YouTube: birdsoftheair1
Blog post and photos by Craig Gibson, 2021 Crow Patrol, Lawrence, MA