A group from Northern Essex Community College made a visit to Lawrence to observe the Winter Crow Roost. Sunset time was 4:10PM under clear skies, wind SE at 3MPH and temp at 36F. The cover photo shows the large gathering of both American and Fish Crows on the extend rooftop of the B&D Advanced Warehousing facilities along Merrimack Street, and with the railroad tracks behind. The leader of the group was Prof. Sarah Courchesne, DVM, Associate Professor; Biology Program Coordinator; Department of Natural Sciences, Northern Essex Community College; Haverhill, MA. Prof. Courchesne was joined by students and faculty members.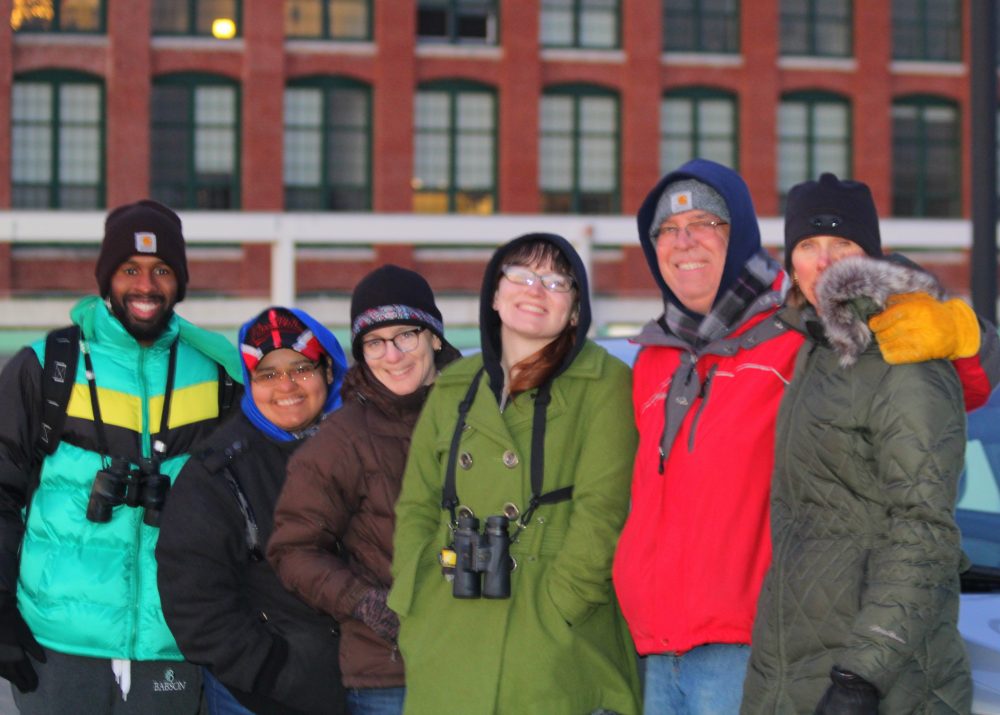 The Crows put on a dazzling show tonight. Many were seen streaming in flight off to the SE, from the roof of the parking garage, and then perching in trees as part of staging process. The rooftops just to our west started filling up with Crows just after sunset. The numbers grew as Crows streamed in from the W and SE, and many other headings. Just after 4:35, we headed down to South Canal Street to watch the final movement to the overnight roost in the National Grid facility and in the trees along the Merrimack River…WOW!  The photo below was taken about 35 minutes after sunset with the Crows in flight over Merrimack Street.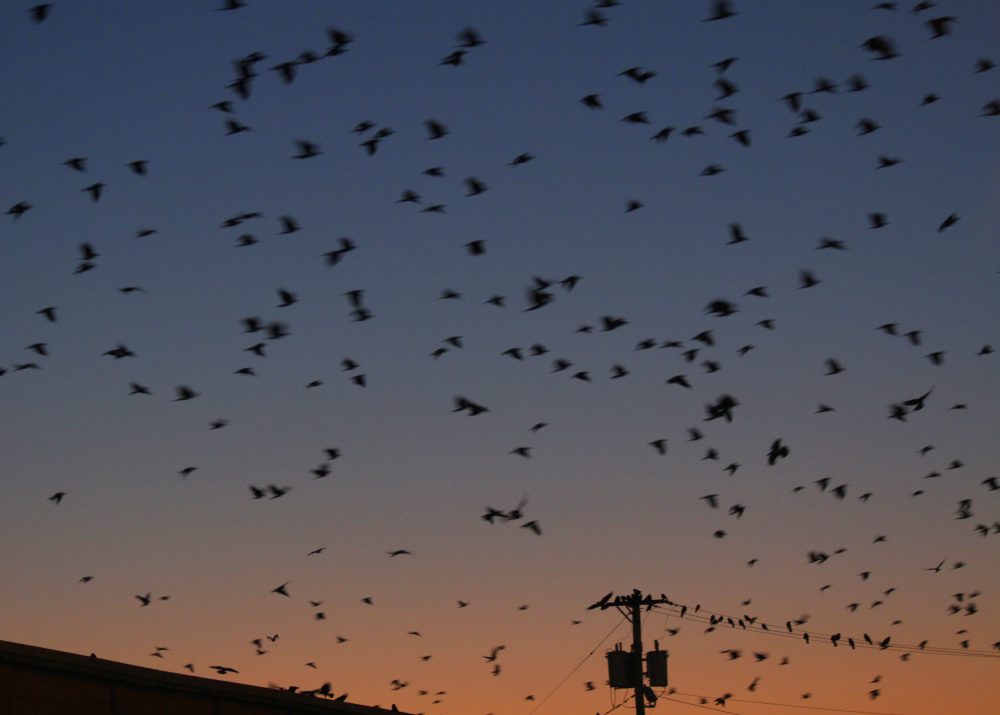 This final image about five minutes later show the Crows swirling around and settling in on the utility wires around the National Grid substation!