Conditions: before sunrise, partly cloudy, wind W 5MPH, temp at 9F, wind chill 0F: sunrise time: 7:10AM
Out on early Crow Patrol at about 6:15AM, to observe dispersal from the roost; upon arrival strong chorus of vocalizations underway and small groupings departing roost. This image below, taken about 40 minutes before sunrise time, shows a very dense looking roost from south side of Merrimack River, and closely packed in, right next to the Rt. 495 Bridge. There are many more Crows in these trees than you might guess or estimate.  When they surge out of the trees in full flight, the numbers are considerable!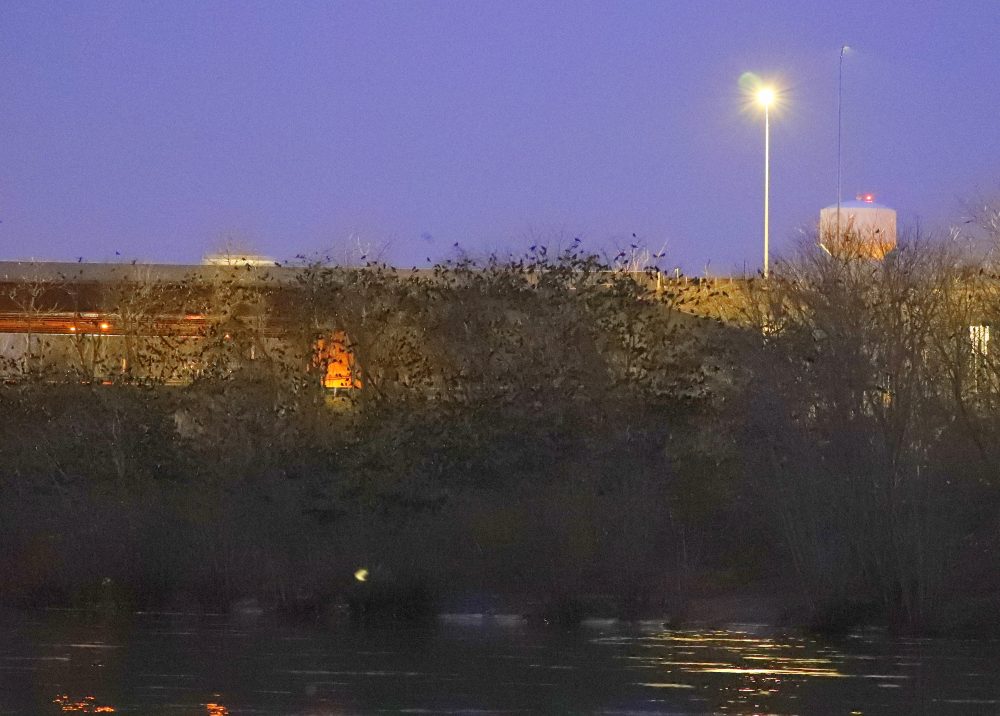 First large wave made departure about 25 minutes before sunrise time. A number of subsequent departure waves as well as flight bursts over the Merrimack River with many returning to the roost moments later. Another awesome sight to behold! This image below shows a massive burst of Crows in flight out over the Merrimack River and the bridge. This was about 25 minutes before sunrise time.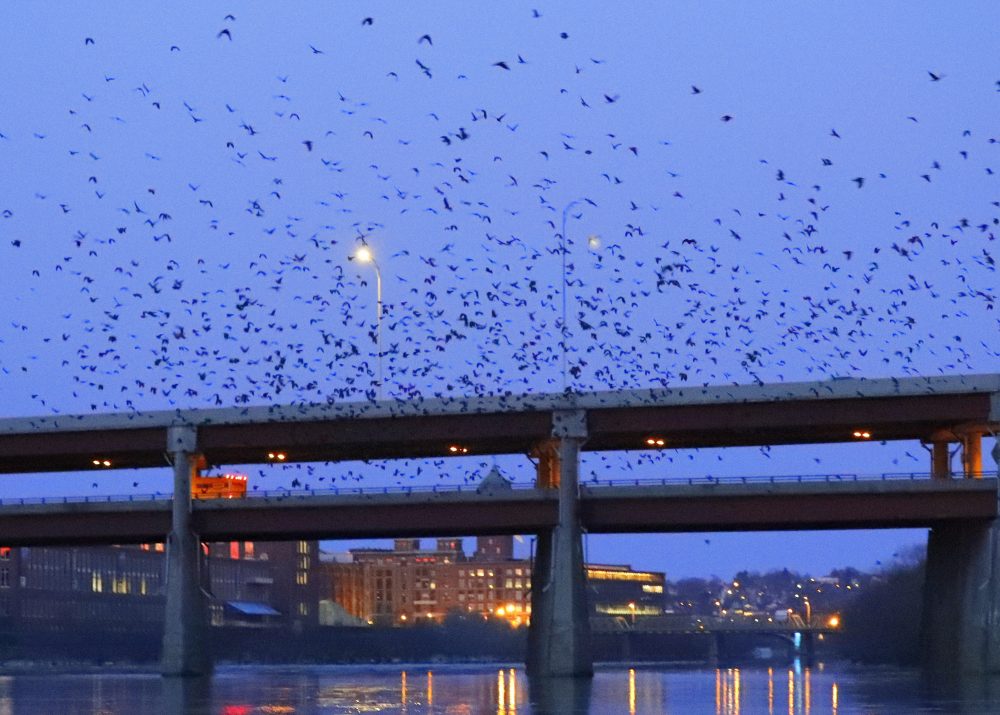 Finally, about 20 minutes before sunrise time, we had a series of flight bursts, up and out of the roost.  Typically, there will be a jump in vocalizations, both level and intensity, and that draws attention to the roost.  As the noise goes up, the Crows begin to launch into flight and others follow! The truck driver hopefully enjoyed the nature show!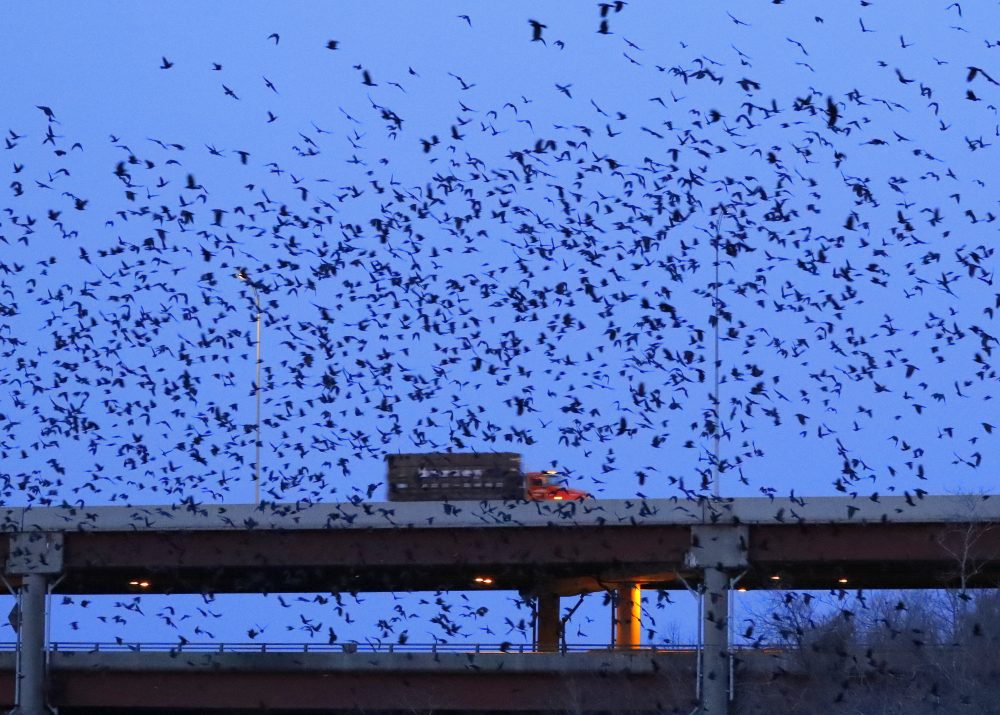 Photo gear used for this outing:
Canon EOS 80D; Lens: Canon EF-S 18-135mm f/3.5-5.6 IS   
Canon 1DX MK II; Lens: Canon EF Telephoto Zoom 100-400mm f/4.5-5.6L IS II USM
ATN BinoX 4K 4-16x Day and Night Smart HD Binoculars with photo and video
Blog post and photos by Craig Gibson, 2020 Crow Patrol, Lawrence, MA