Fascinating video clip of Crows converging into the overnight roost about 20 minutes after sunset time!
Conditions: clear skies with fading sun, wind NW 10MPH, temp at 64F; sunset time 6:41PM
Out on Crow Patrol with Bob and Dana Fox upon their return from the far reaches of New Hampshire and the Loons! First observations from east side of Casey Bridge with great views to the east and downriver as initial waves of Crows streamed in from the west and south over the Duck Bridge; image below about 60 minutes before sunset time.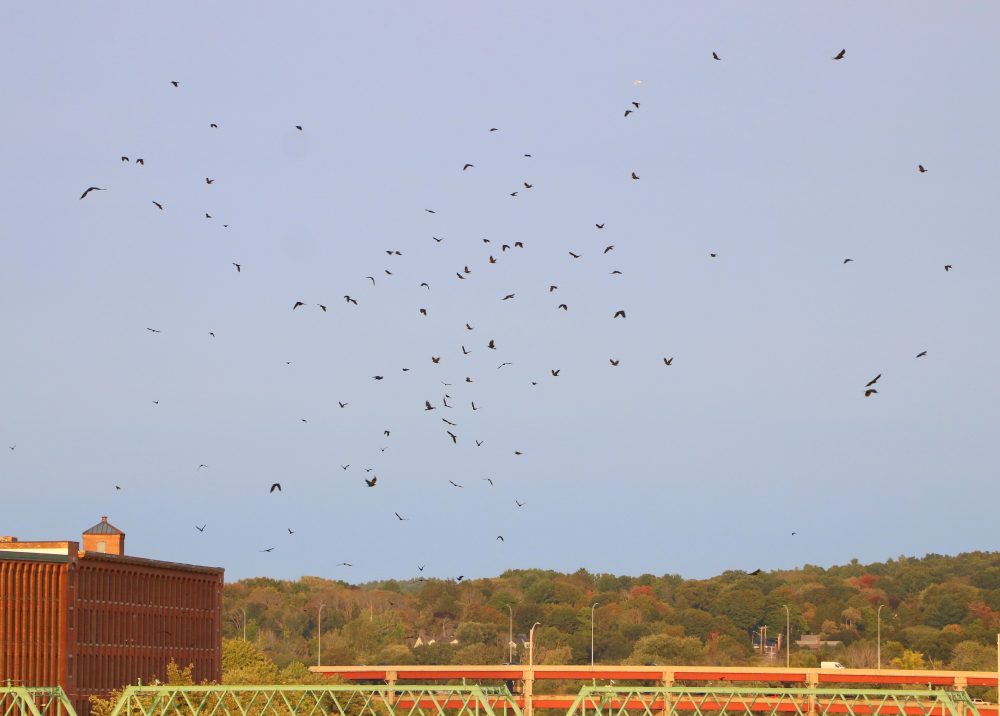 As more Crows arrived and staging process expanded, large groupings were seen on the rooftop of Pacific Mills complex, along the rooftop of the Mill240 building, and other locations nearby. Image below about 30 minutes before sunset time.  Many Crows facing NW with tails over roof edge as they usually face into the wind.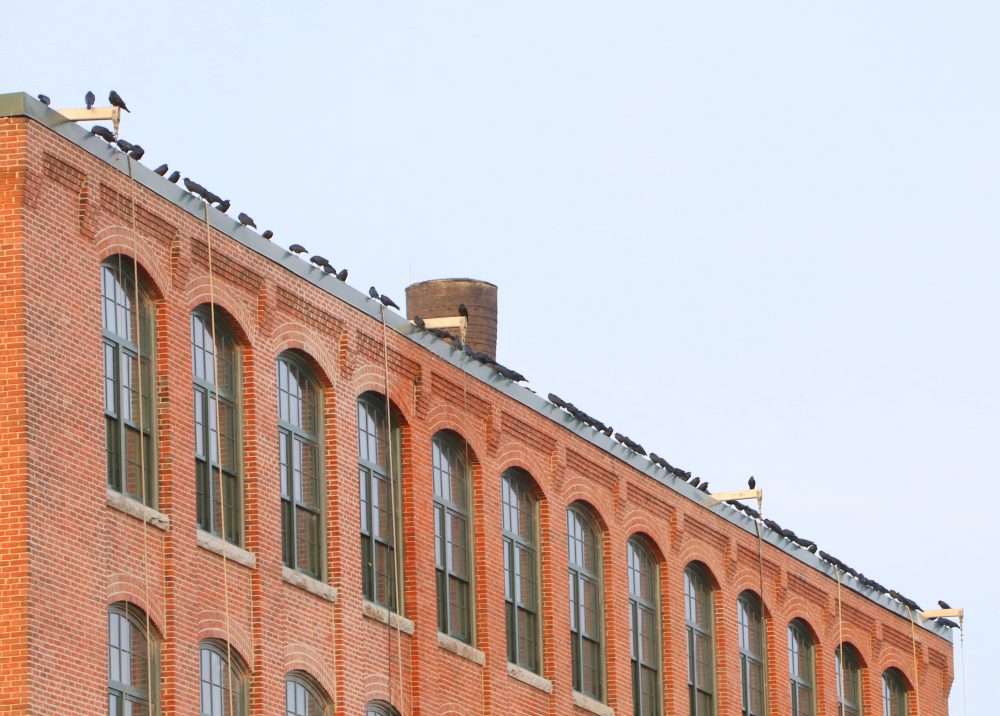 Another contingent of Crows gathered in the trees at rear of the truck depot lot on South Canal Street, as well as in the adjacent National Grid facility about 20 minutes before sunset. During this observation period, we heard a lot of active vocalizations almost like alarm calls due to a predator, but none were seen. The Crows would periodically rise up in flight and settle back down again in the trees.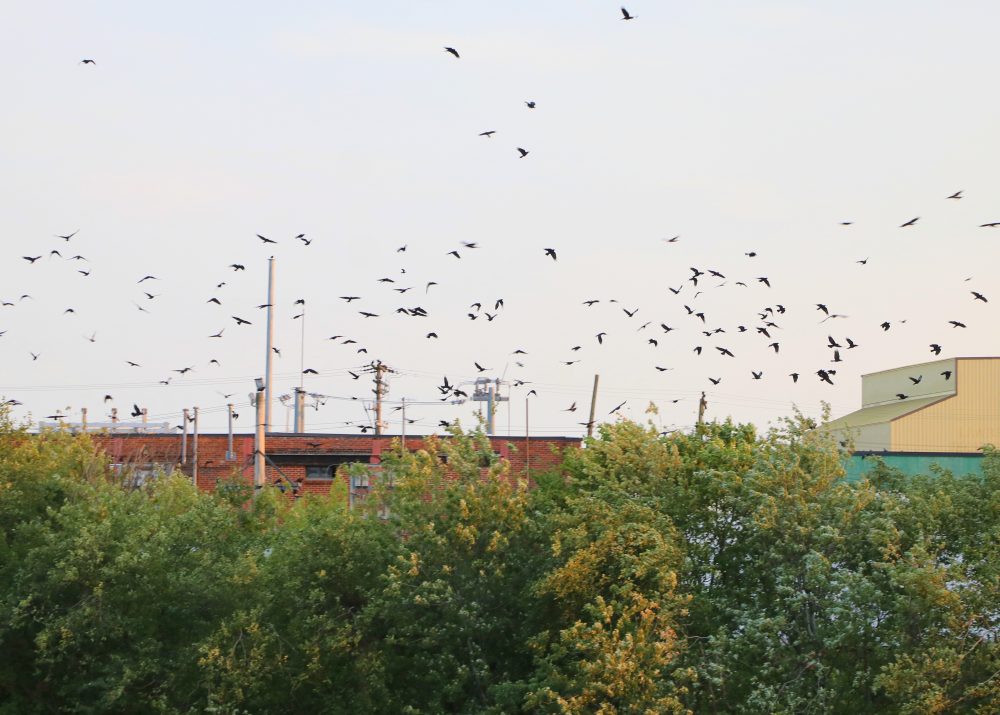 More Crows arrived in waves even past sunset time.  They joined the other Crows in multiple locations prior to converging into the overnight roost. The image below, looking west at the south facing roof edge of the Pacific Mills building about 7 minutes past sunset.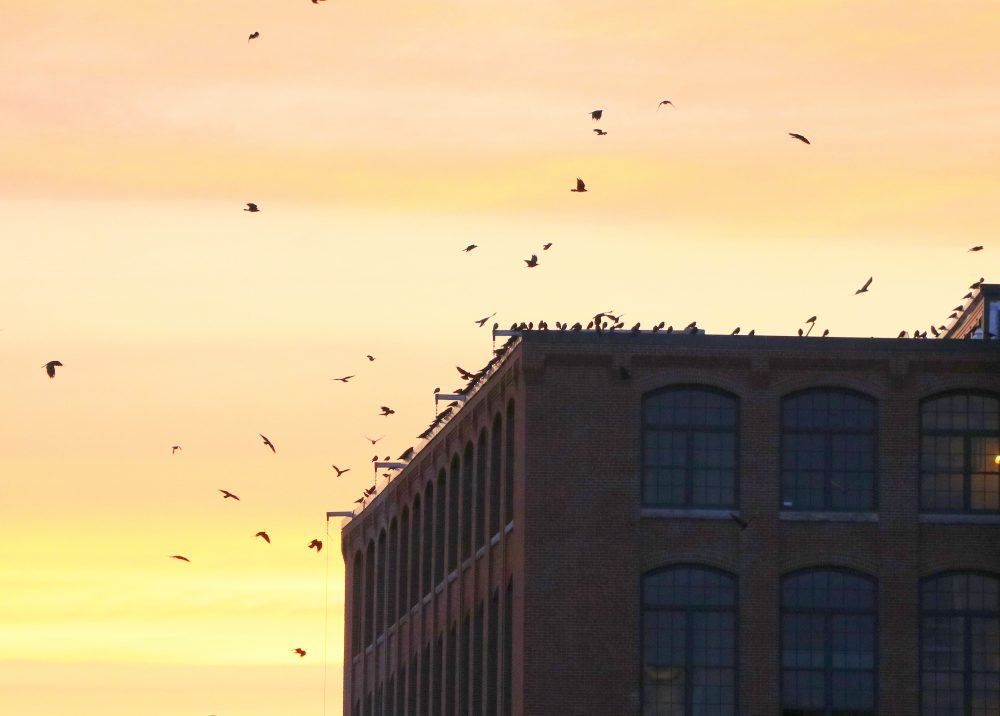 Starting around 10 minutes after sunset time, small numbers of Crows entered the overnight roost. Minutes later, many more American Crows entered the the roost with a mix of vocalizing and quiet periods. First Crows into the roost about 10 minutes after sunset time, and then the numbers in the roost expanded quickly. Over 1500 Crows in the roost tonight, using conservative estimate….only the beginning of the season! Image below about 13 minutes past sunset time. Image captured with night vision gear which provides a nice black and white contrast.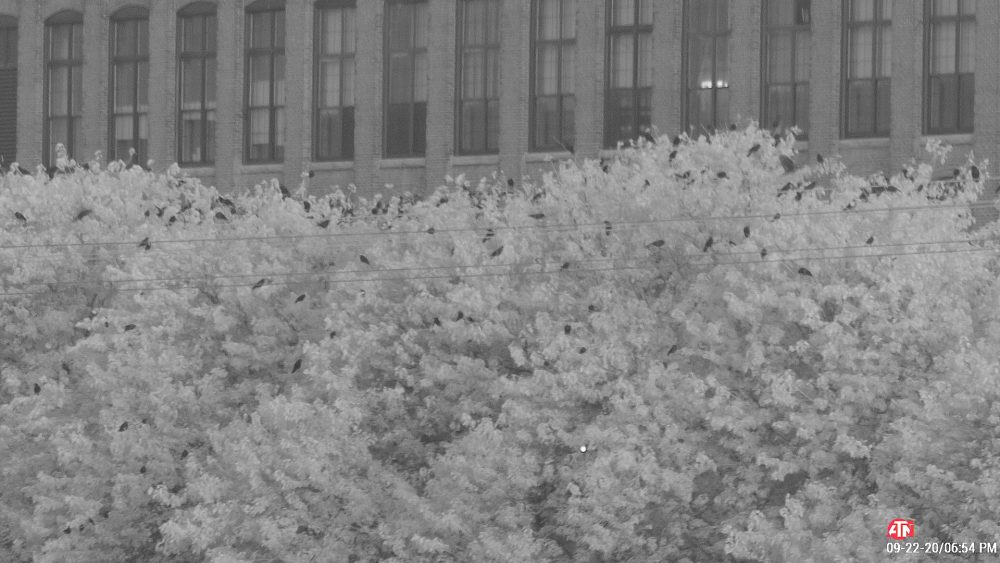 Often times, we're able to pause and enjoy a special moment on the Duck Bridge, over the gently flowing Merrimack River, looking west, for a long exposure image with amazing and colorful skies well after sunset. This image captured about 45 minutes after sunset time with lingering but diminishing sky light, and city building and street lights becoming brighter and shimmering off the river below.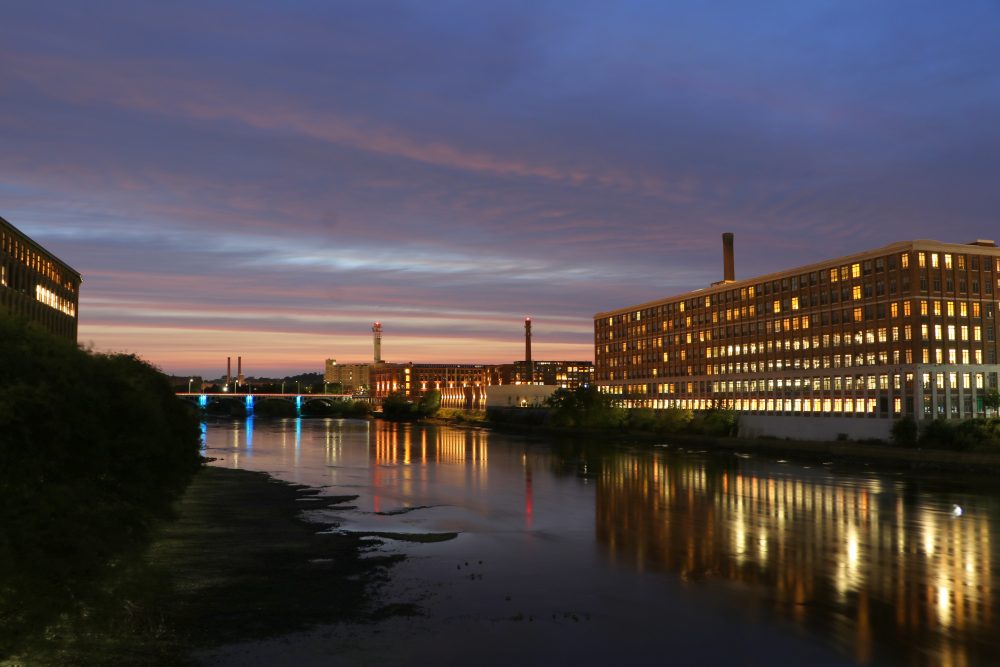 Final image for the night below, from the west side of the Duck Bridge, looking SW towards new Balance building, with infrared camera about 50 minutes after sunset time. The Crows are lightly scattered in the windblown trees with bigger concentration farther to the west. The contrast with the infrared camera helps to better observe and document the Crows after dark!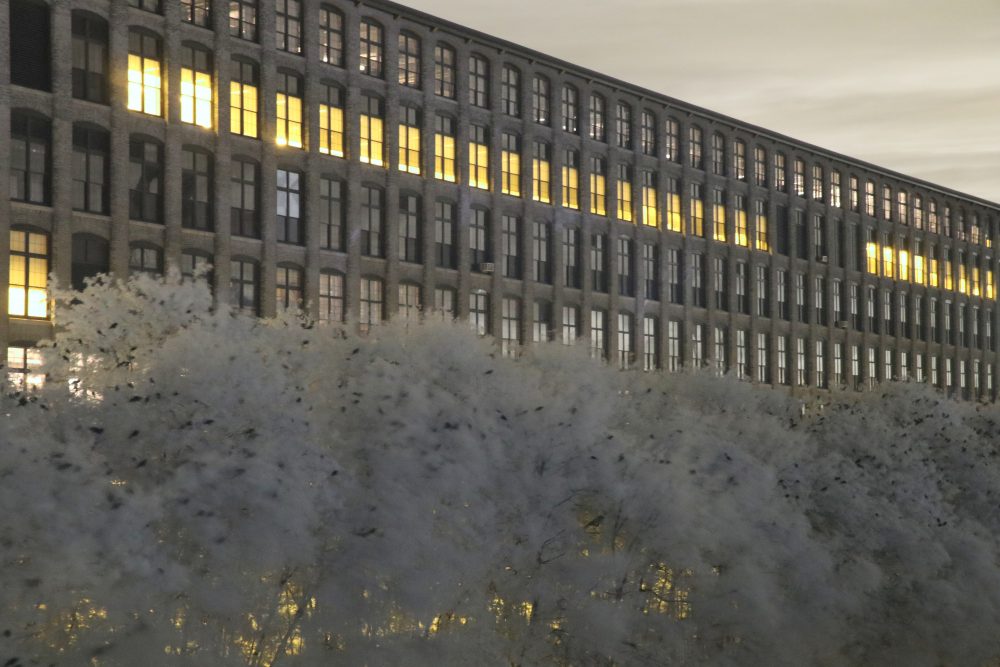 Photo gear used for this outing:
Canon EOS 80D with Canon EF-S 18-135mm f/3.5-5.6 IS 
Canon EOS 80D with Canon EF-S 18-135mm f/3.5-5.6 IS (Infrared)
Canon 1DX MK II with Canon EF Telephoto Zoom 100-400mm f/4.5-5.6L IS II USM
ATN BinoX 4K 4-16x Day and Night Smart HD Binoculars with photo/video
Follow us on Instagram: wintercrowroost
Follow us on YouTube: birdsoftheair1
Blog post and photos by Craig Gibson, 2020 Crow Patrol, Lawrence, MA