At the recent 2019 "Welcome back Crows" gathering hosted at the Spicket River Brewery, John Cornejo, owner and brewmaster extraordinaire, shared a bit more about the launch of his latest new brew, known as "CROWPACALYPSE!" When asked about this new beer label, John mentioned that it was a rendition from a Tupac album. Tupac Shakur was an American rapper and actor who came to embody the 1990s gangsta-rap aesthetic, and who in death became an icon symbolizing noble struggle. He has sold 75 million albums to date, making him one of the top-selling artists of all time.
We tied it because we are in an urban area, that is our thing, and with so many Crows, it looks like the end of the world! We like Tupac as a musician, he was really about his community, and he made great music, and we tend to do that here, we're kind of nineties inspired music! Our patrons have a sense of belonging, here especially, we've been longing for a place like this, no loud music, where patrons can be a part of something.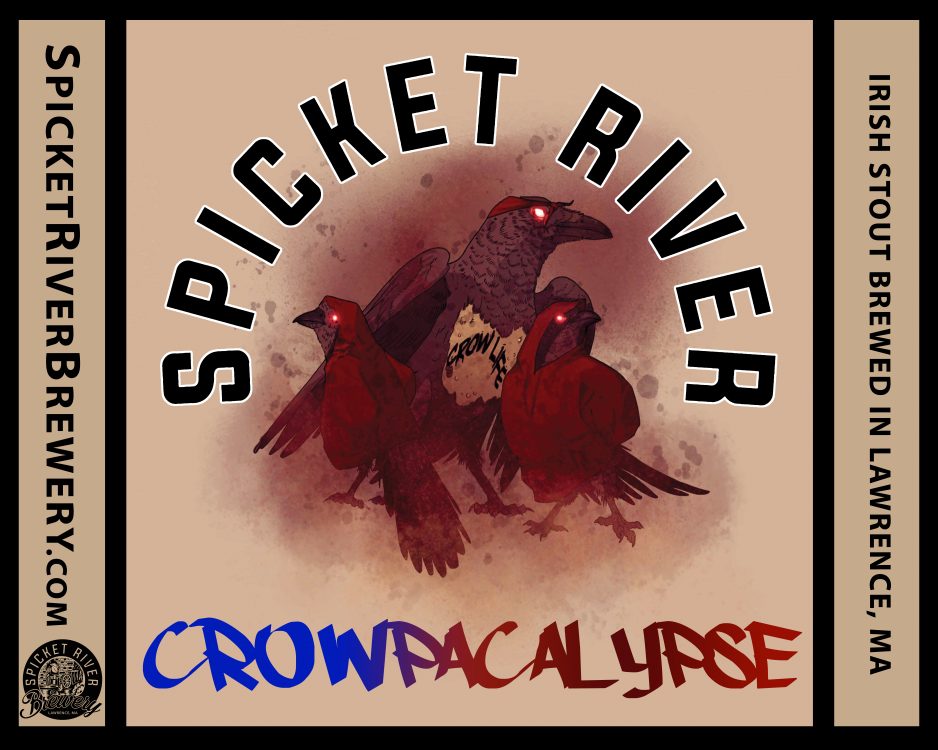 The beer label was designed by John, his graphic designer, and an artist friend. According to John, they probably had to do it over 3-4 times until they got the look and feel of the design just right….afterwards, feedback poured in, and John reports that others loved it, loved the whole story behind the Crows, and how it blended in and was all about Lawrence!
John Cornejo, Owner, Spicket River Brewery
Nov. 2019