Sept. 23, 2021: mostly clear skies, wind E at 7MPH, temp at 77F
Out on Crow Patrol making a number of stops by recent staging areas with no luck. Then, observed Crows in flight towards south end of Casey Bridge, and discovered well over 150 Fish Crows along with a few American Crows. They were mulling around on the ground, in the grass, at the west end of the New Balance parking lot near the Casey Bridge. Had great light for viewing the Fish Crows and captured the image below of a Fish Crow with plumage brightened by low angle, late afternoon direct sunlight, with fascinating shades of brown and black!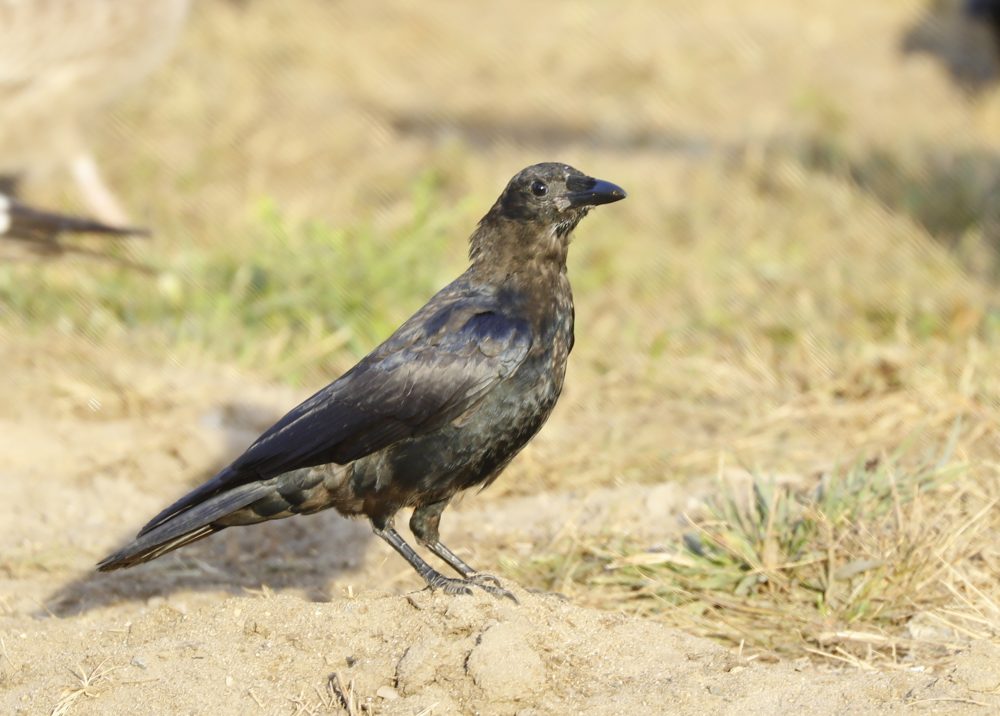 Threw out in shell peanuts onto nearby grassy area at west end of New Balance parking lot, and attracted quite a crowd. The Crows always go for in shell peanuts. Other nearby Crows somehow know when new snacks may be available, and usually waste no time launching into flight and coming over for a closer look, and a nibble. If they get unshelled peanuts, they use their sharp beaks to break open the peanut shells and then eat the nuts inside. Sometimes the Crows carry away the peanuts to enjoy them in a nearby perch location. In this case, the peanut shells are quite easy for them to carry.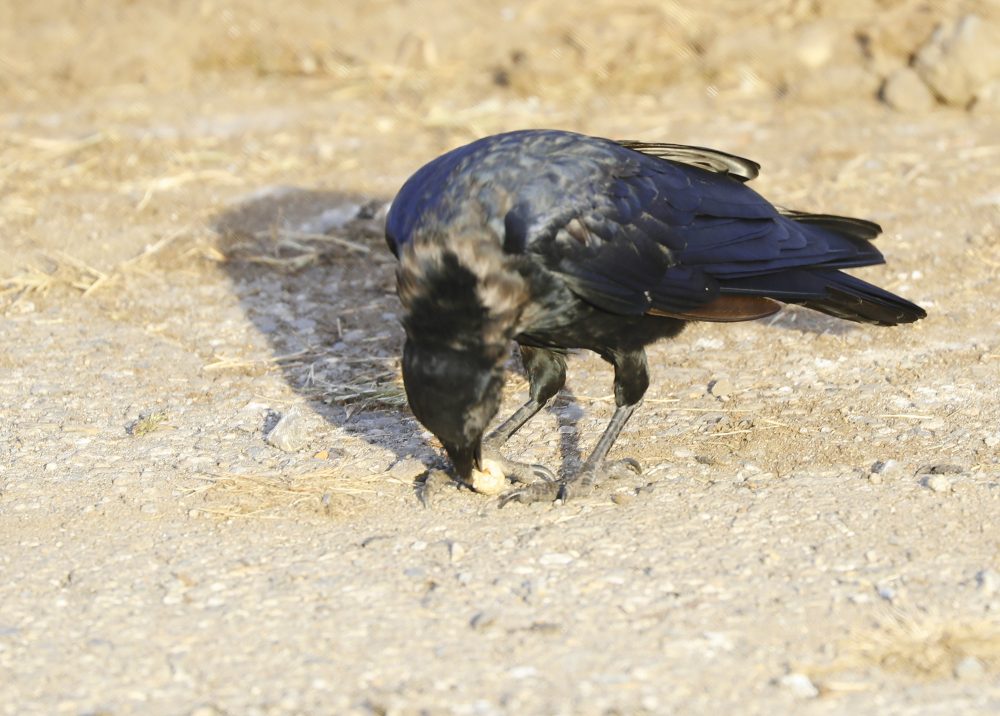 More and more Fish Crows arrived from nearby and wanted to join the food fest. A bit later, made a ground check and not a leftover in shell penaut was found…..they picked the snack tray clean!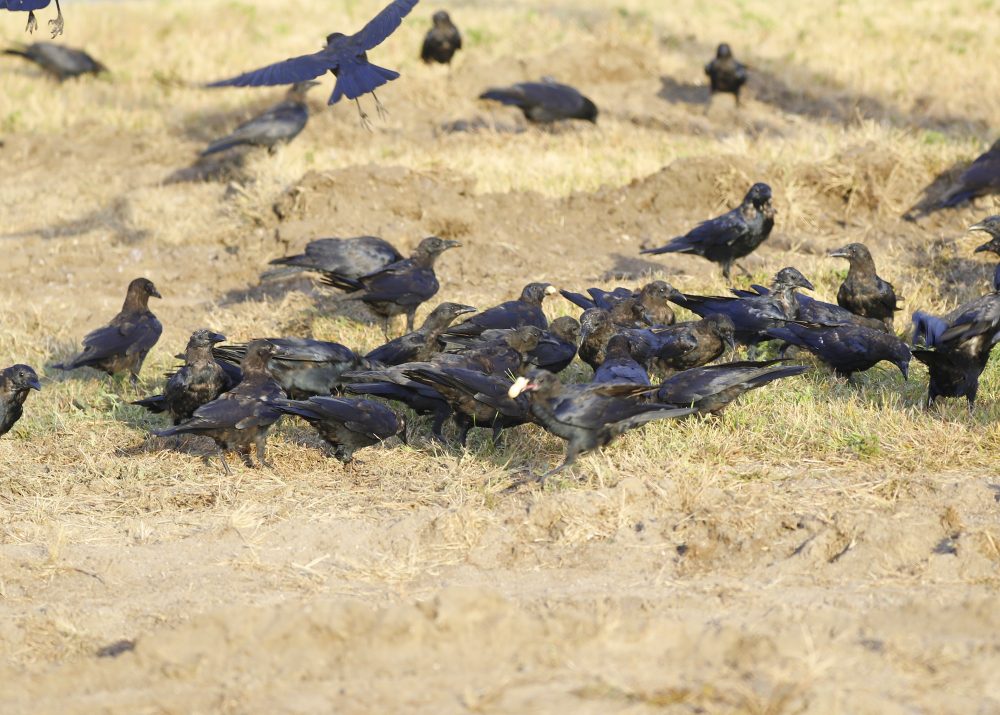 Check out the newly launched Crow Patrol Podcast: wintercrowroost.com/podcast/
Photo gear used for this outing:
Canon EOS 80D with Canon EF-S 18-135mm f/3.5-5.6 IS 
Canon EOS 80D with Canon EF-S 18-135mm f/3.5-5.6 IS (Infrared)
Canon 1DX MK II with Canon EF Telephoto Zoom 100-400mm f/4.5-5.6L IS II USM
ATN BinoX 4K Smart HD Binoculars with photo/video
SiOnyx Aurora Pro Digital Color Night Vision Optics
Follow us on Instagram: wintercrowroost
Follow us on YouTube: birdsoftheair1
Blog post and photos by Craig Gibson, 2021 Crow Patrol, Lawrence, MA